News & Gossip
Want To Watch Uri: The Surgical Strike, You Must Read These 20 Tweets Before You Head To Theaters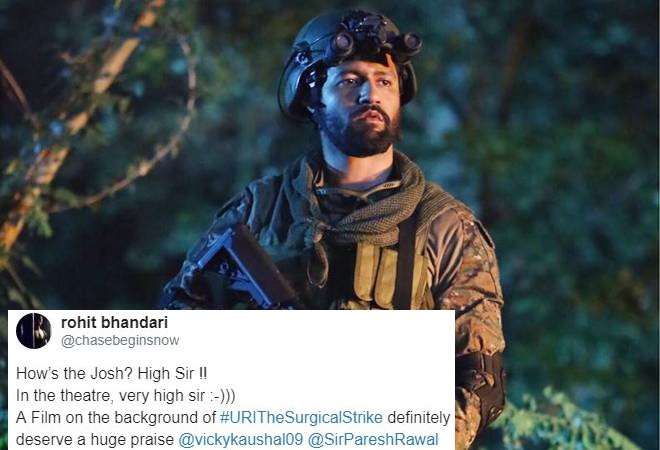 Vicky Kaushal, Paresh Rawal, and Yami Gautam starrer Uri: The Surgical Strike released this week and how. The movie has received huge appreciation from fans and Bollywood celebrities alike for its gripping storytelling and patriotic theme. If box office numbers are any indication, the movie has emerged a Hit already in just 3 days.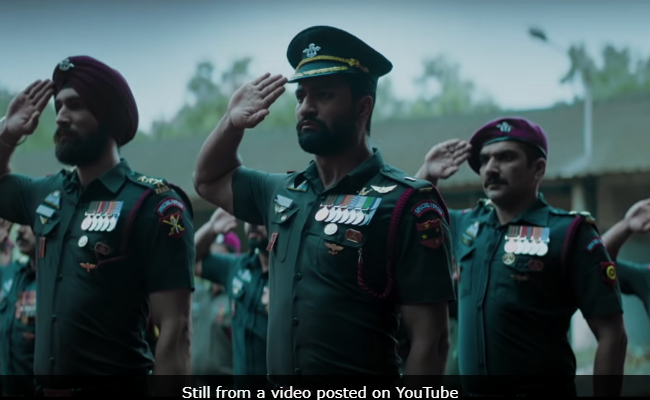 After impressing everyone with Sanju, Raazi, and Manmarziyaan in 2018, Vicky Kaushal started 2019 with a bang. He shines in the movie with his power-packed performance, literally. With supporting cast in Paresh Rawal and Yami Gautam, Uri is a must watch for all the fans. We bet you'll come out of the theaters with huge respect for the Indian army.
Despite massive box office collection, the movie has received mixed reviews from film critics. One section of media is calling it a propaganda film, whereas the rest of them calls it a film that'll give you Goosebumps.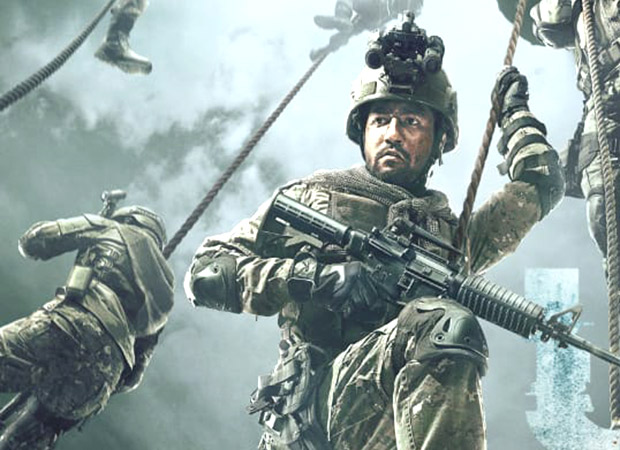 If you haven't watched Uri: The Surgical Strike yet and are confused what to do, we bring you top 20 Tweets that will make you head to the cinema halls ASAP. Don't believe us, scroll down and see for yourself.
This Is How Twitter Reacted:
#URITheSurgicalStrike might be a propaganda film as many believe. But as a film, it stands out and how. goosebumps assured

— Akshat Dave (@akshatjdave) January 10, 2019
Don't miss the superb & measured performance of @yamigautam in #URITheSurgicalStrike
Yami lifts the bar with her screen presence. This should be a career defining moment in her filmography. My hearty congratulations to her entire support staff who made her look so good on screen pic.twitter.com/ugy9U6y27T

— Soumyadipta (@Soumyadipta) January 12, 2019
HOWS THE JOSH??? VERY HIGH SIR!!! What an incredible film #URI is!!! Walked out feeling a burst of patriotic energy! Superbly crafted,narrated, shot and executed! This ones an immensely proud box office winner!!! DONT MISS IT!!!!

— Karan Johar (@karanjohar) January 11, 2019
Haven't seen a movie like #URITheSurgicalStrike made before in Bollywood.
This cinematic opus can give Zero Dark Thirty a run 4 its money.
D entire theatre in Delhi NCR was jam packed on 1st day, with people shouting at every scene.
Thank you @AdityaDharFilms & @vickykaushal09

— Anurag Kumar Singh (@anurag13may) January 12, 2019
#URITheSurgicalStrike
Go watch it, if you haven't already. You are going to come out of the theatre feeling proud and the respect for army will increase manifold! 🇮🇳

— Jimit Kothari (@kotharijim) January 12, 2019
@yamigautam just watched #UriTheSurgicalStrike movie. Really it's a outstanding movie nodoubt. Superb 👏 story, brilliant concept, n what a spectacular performance yami mam. Ur every dialogues were just fantastic. Nowords describe to your acting. Proud to be ur fan. Hats of u 🙌. pic.twitter.com/7xyTSgtlXy

— SUCHITRA (@SuchitraGoswami) January 12, 2019
What a film… @AdityaDharFilms succeeds in creating a thoroughly gripping, thrilling drama but more importantly #URITheSurgicalStrike is a fitting tribute to the real heroes of the surgical strike and the Uri martyrs.. @vickykaushal09 is an outstanding actor bestof the lot. https://t.co/wX74qtNCBs

— Ria (@RiaRevealed) January 11, 2019
#URIReview The movie belongs to @vickykaushal09 as he portrays a realistic army officer. Never does he go over-the-top with his performance but delivers a nuanced act. He can strategise, punch and engage in a brawl and yet stand tall to lead his troops. #UriTheSurgicalStrike

— Anita Iyer (@anitaiyer) January 10, 2019
For the First time in my life saw first day first show. An absolute must watch. Vicky Kaushal is as usual brilliant. Filled with pride. Hats off to the Indian Army. #URITheSurgicalStrike

— Rashmin 🇮🇳 (@RashminPulekar) January 11, 2019
The movie is 2hrs 18mins long but by every passing second the respect for Indian army just increases. You will feel proud of Indian army. Vicky Kaushal did a wonderful job. Brilliant Movie. #UriTheSurgicalStrike

— Akshay (@AkshayKatariyaa) January 11, 2019
Right now watching #UriTheSurgicalStrike in #Dubai seems like many important dialogue were cut. Very good watch till now. @vickykaushal09 @mohituraina are amazing..

— MuVFever (@fever_mu) January 10, 2019
#UriTheSurgicalStrike is terrific, @vickykaushal09 was fantastic in every scene especially the war cry scene and the climax🔥 @AdityaDharFilms you've created a gem. you say how's the josh, i yell "very high sir". Take a bow @RSVPMovies pic.twitter.com/jF31G5jGCj

— Sasta Tarantino (@Sunny_parkhi_99) January 11, 2019
Claps. Whistles. Chants of Bharat Mata ki Jai. And "how's the Josh". What an exemplary movie. Still have goosebumps. And @vickykaushal09 is BRILLIANT. Can't wait to write the review tomorrow. #UriTheSurgicalStrike

— Nupur J Sharma (@UnSubtleDesi) January 11, 2019
How's the Josh? High Sir !!
In the theatre, very high sir :-)))
A Film on the background of #URITheSurgicalStrike definitely deserve a huge praise @vickykaushal09 @SirPareshRawal @yamigautam

— rohit bhandari (@rohittweetkar) January 12, 2019
No seats anywhere where I stay to watch #URITheSurgicalStrike It seems that @vickykaushal09 has delivered the biggest hit of his career. It's also his solo film. Congrats! Biggest credit to the filmmakers for correctly judging the mood of the general public Blockbuster! pic.twitter.com/LjR7nE17Ua

— Soumyadipta (@Soumyadipta) January 12, 2019
#URITheSurgicalStrike movie review. For the most part, it's a fairly decent watch, but the glaring political inclinations and the timing of the release of the film is just hard to miss. https://t.co/aIksTZLa5X pic.twitter.com/gDWvqq7RJy

— Lakshana Palat (@lakshanapalat) January 9, 2019
https://twitter.com/Suthanda1/status/1083492458724347904
How India is growing it's strength of defence,Pakistan inhuman treatment to Indian soldiers who are caught,Congress weakened our forces..All are shown in #URITheSurgicalStrike A must watch movie.

— Dr.Monika Langeh (@drmonika_langeh) January 11, 2019
I loved #URITheSurgicalStrike what a film! It's gripping, it has several moments to make you cry and then to boil your blood. It's indeed a great start of 2019. @vickykaushal09 is Mind blowing. @mohituraina makes a superb debut.

Welcome back to movies sir @RonnieScrewvala

— Raghuvendra Singh (@raghuvendras) January 9, 2019
Are you excited for the movie? Tell us your thoughts in the comment section down below.