News & Gossip
Vivek Oberoi To Play PM Modi In His Biopic, Twitter Got Most Seriously Hilarious Reactions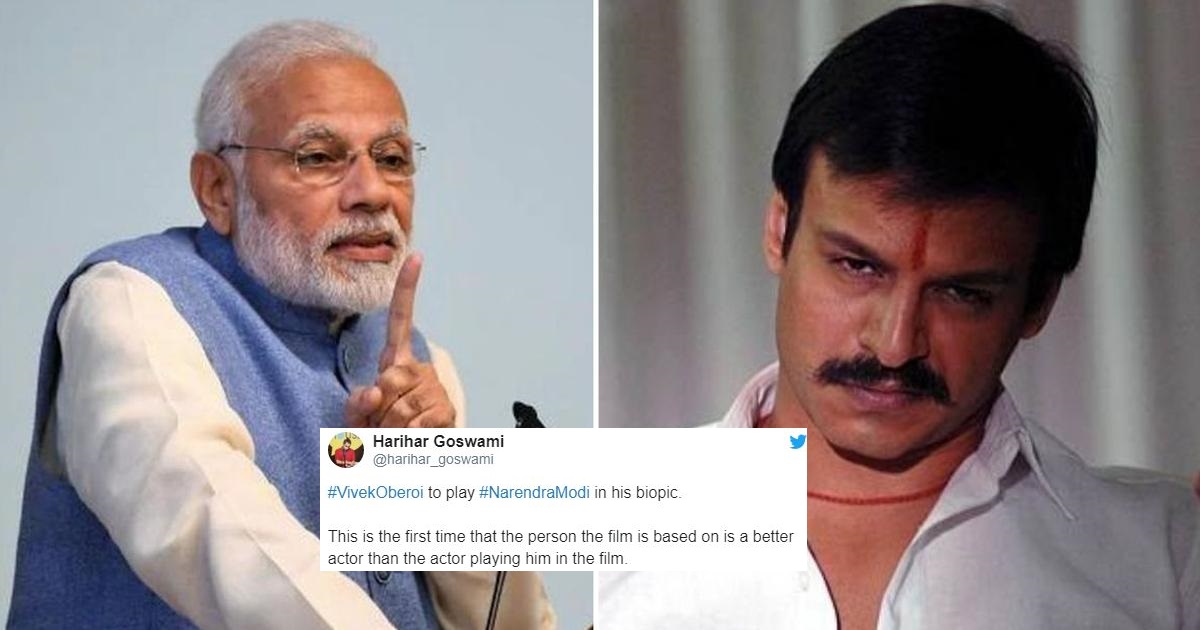 It's time for biopics on prominent political figures. We have already seen the trailer for The Accidental Prime Minister, which is a biopic on former Prime Minister of India, Manmohan Singh. The movie has already landed in serious trouble even before the release. However, it seems that another political biopic is already in pipeline. This time, it is the biopic of current Prime Minister of India, Narendra Modi.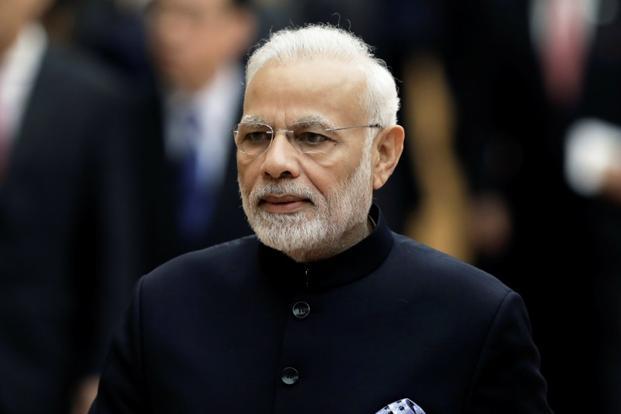 After lots of speculations and rumors, it is confirmed that Vivek Oberoi will portray the title character in Narendra Modi's biopic. The first poster of the upcoming movie will release on January 7, 2019.
In fact, the movie will showcase the journey of Narendra Modi from a tea seller to the most powerful post in the country, Prime Minister of India.
As soon as the news of Vivek Oberoi playing Narendra Modi broke out, Twitter started having a field day. There are several hilarious responses to this news. The responses are so hilarious that you'll go ROFL. Scroll down and look at some of them right here.
This Is How Twitter Reacted:
#VivekOberoi to play #NarendraModi in his biopic.

This is the first time that the person the film is based on is a better actor than the actor playing him in the film.

— Harihar (@harihar_goswami) January 4, 2019
https://twitter.com/sapanv/status/1081102161147240448
All super flops getting work….achhe din.#VivekOberoi #akshaykhanna #vivekagnihotri https://t.co/vQZO5rIHMZ

— Mohammad Nadeem Saeed (@mnsaeed3) January 4, 2019
https://twitter.com/DoctorrSays/status/1081219642054459392
Aur bolo k Modiji ne unemployed jobs nahi create kiye! Vivek k achhe din aa gaye!#NarendraModiBiopic #VivekOberoi

— Vishwas Dwivedi (@Vish_A_) January 4, 2019
Most of the second half will be shot at outdoor locations. https://t.co/TLprv3YcWG

— Sanjay jain (@rocksxzz) January 4, 2019
@OmungKumar have you decided how would you shoot this scene?

We want @BeingSalmanKhan cameo in @vivekoberoi film 😜😜😜#PMNarendraModi pic.twitter.com/iZlNyjWe5M

— Accidental_Engineer (@engineer_banda) January 4, 2019
Both #Modi and #VivekOberoi have one thing in common.
They both know what a press conference can do to their careers, so they avoid it these days! #perfectfit #ModiBiopic

— Majnu Bhai (@Painter_Majnu) January 4, 2019
Modi himself should act!
No good actor can do justice to his level of ACTING!

#PMNarendraModi #narendramodibiopic https://t.co/dmrSHav569

— கர்ணா (Karna) (@KarnaWrites) January 4, 2019
https://twitter.com/Anti_31Percent/status/1081083832705662978
That's seriously funny, don't you think so?
What do you have to say about this? Are you looking forward to Narendra Modi's biopic? Tell us your thoughts in the comment section down below. Stay tuned to this space for more trending stories.