News & Gossip
Virender Sehwag To Babysit The Aussie In An Epic Promo, Twitter Can't Control Their Excitement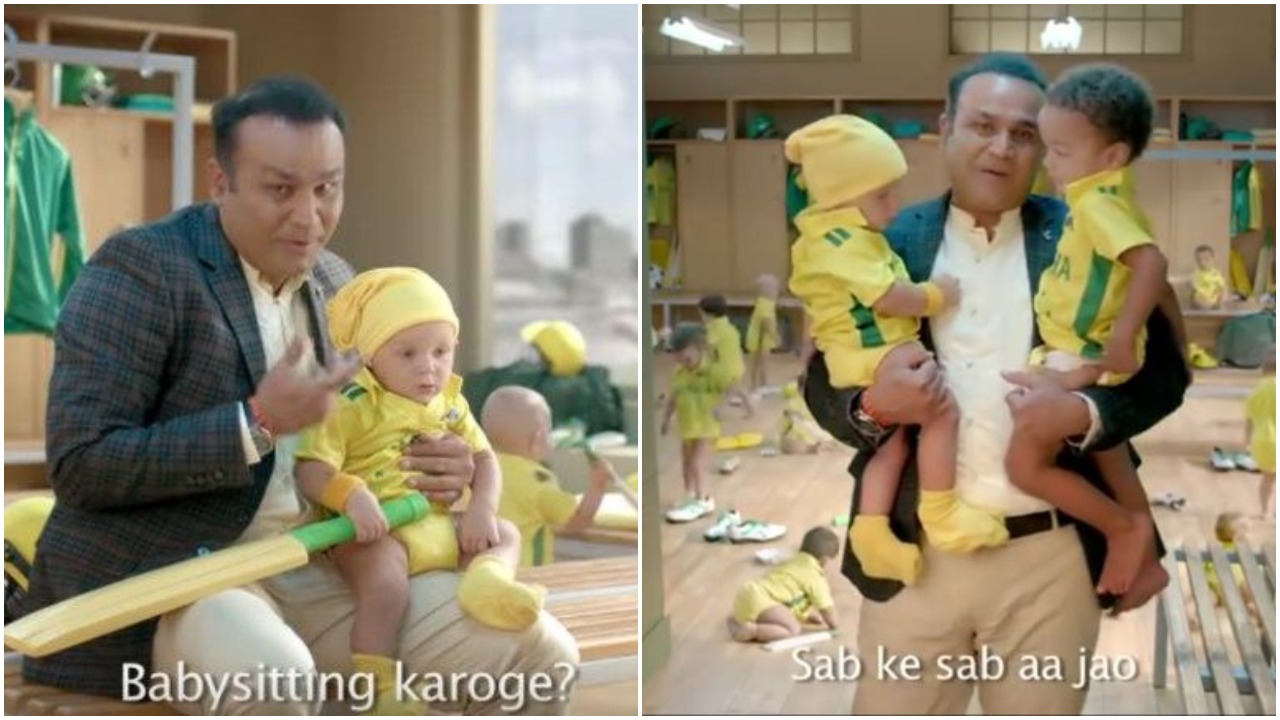 Historic India's tour of Australia ended a few months back. The series will be in everyone's mind for ages, all thanks to everything that happened there. Firstly, India made history by winning their first ever Test series in Australia. However, the verbal banter between Aussie and Indian also made for an interesting watch.
Remember the time when Australian cricket captain Tim Paine asked Rishabh Pant to babysit so that he could spend time with his wife. This comment of Aussie captain was not received kindly by Indian fans. But everything seemed fine between the two when Tim Paine's wife shared a picture of Pant calling him the best babysitter.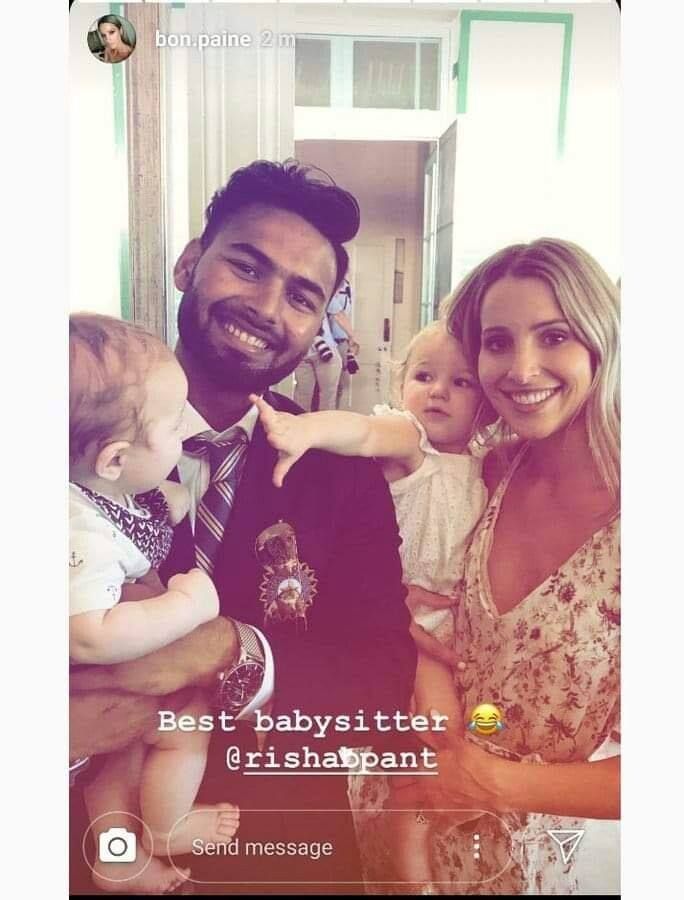 We thought that this matter would have been closed by now. However, it doesn't look that way. The marketing team of Star Sports has used this topic and came up with a huge marketing campaign for upcoming India Vs Australia series. As you all know that Australian Team will be in India later this month for ODI and T20 Series. Star Sports has now released a promo featuring Virender Sehwag.
In the promo, Sehwag is seen with few babies holding two of them. All the kids in the promo are seen wearing Australian jersey. In the promo, Sehwag can be heard saying, "When we went to Australia, they asked us whether we will do babysitting? We told all of them to come. We surely will."
Watch The Promo:
Every baby needs a babysitter – 🇦🇺 and 🇮🇳 would remember this well! 😉

The Aussies are on their way and here's how @virendersehwag is welcoming 'em! Watch Paytm #INDvAUS Feb 24 onwards LIVE on Star Sports to know who will have the last laugh. #Babysitting pic.twitter.com/t5U8kBj78C

— Star Sports (@StarSportsIndia) February 10, 2019
This promo has gone viral on social media and fans are loving the idea behind the promo. Check out some of the Tweets down below.
1
Superb omg amazing maja aa gaya 😂😂😂

— Prachi Singh (@PrachiSingh7711) February 10, 2019
2
https://twitter.com/mitzone/status/1094622894997544963
3
Ise kehte hai add!!
Well done @StarSportsIndia
Alag level ki trolling 😂

— Aryan Bhalla (@AryanBhalla57) February 11, 2019
4
Great marketing guys😂🔥 @StarSportsIndia

— Ayush Gupta (@iamayush79) February 10, 2019
5
Now India is developing and making some impactful promos 👏👏👏@BCCI #Babysitting

— Whitestone (@AkashEverything) February 11, 2019
6
Jhakaaas….😉 Superb add… Kudos to creativity team…👏

— Sunil (@su4nil) February 10, 2019
7
https://twitter.com/AnkitKu80205081/status/1094507703966334976
8
Baby Australia cricket team tour of India 2019

— Doctorzulqarnain (@maxbryantpower) February 10, 2019
9
Wo baby ne ball hath mein lete hi tampering chalu kar di

— चंद्रनंदन (@Crimson_Sentry) February 10, 2019
10
Brilliant.. Sehwag seems to be the best choice

— Vigilantehindu (@vigilantehindu) February 10, 2019
What do you think?