News & Gossip
Virat Kohli Got Brutally Trolled For Germany's FIFA World Cup Exit, The Reason Is Too Weird To Handle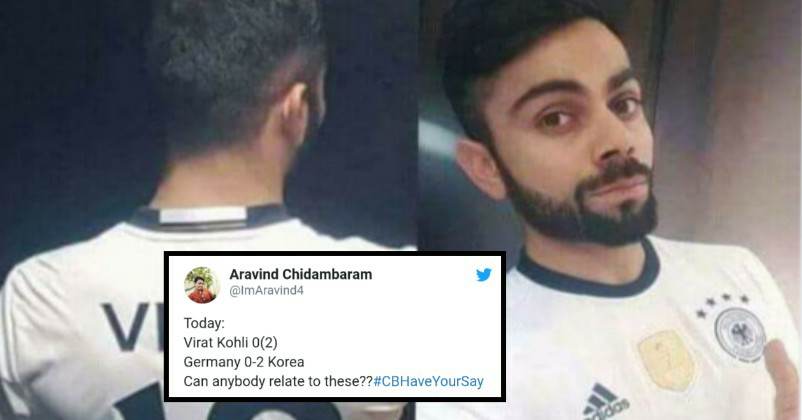 Indian skipper Virat Kohli is on England tour, where India will play three T20, three ODIS, and a test series. India will take on England in the first T20 match today. Indian team is looking to start the series with a win, whereas people in the country are trolling Virat for a very stupid reason.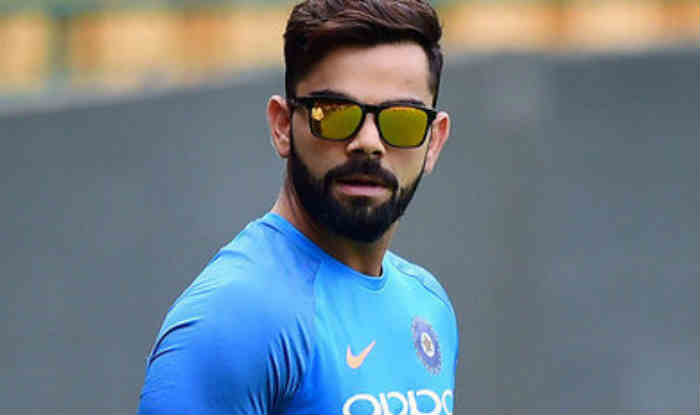 Virat Kohli is getting trolled for Germany's ouster from FIFA World Cup 2018. The reason is so absurd that you'll feel ashamed. Virat has won countless matches for Indian team and currently regarded as one of the best batsmen in the world. But that has not stopped trollers from trolling Virat Kohli, that too for Germany's exit from World Cup 2018.
You might be wondering what is the connection between Virat and Germany's ouster from the FIFA World Cup 2018? You'll get to know once you read some of the comments by Twitterati. Check out some of the selected tweets down below.
Like seriously 😂millions of people support Germany and you point out only one that to because he is 'virat kohli '.come on, you should respect a player.

— soni kc (@sonikc18) July 2, 2018
Supported Germany : Shockingly eliminated by Maxico and South Korea
Then Supported Portugal : eliminated by Uruguay
Finally Started supporting Spain : Eliminated by Russia
Kabhi Kabhi lagta hai apun hi Virat Kohli hai 😕😕😕
The end is near #FifaWorldCup2018

— NaFiz (@nafiz_khan7) July 1, 2018
https://twitter.com/Pushkar2808/status/1013247981041127425
@imVkohli Bhai Ek request thi Ab aap kisi b ⚽️team ko support na karna plZ 🙏🏻🙏🏻🙏🏻🙏🏻. Italy . Germany . N ab Argentina Sab bahar ho gayee hai so Ab kisi ko na support karna Bhai . 😂😂😂

— addi (@dutt_addi) June 30, 2018
Virrrrraaaaattttt. #ViratKohli #virat kohli #rcb #Italy #GER #germany #WorldCup . The effect of Virat pic.twitter.com/mngfKsuha4

— Ahmad Babar (@babar_ahmad) June 27, 2018
https://twitter.com/AdooSindhi/status/1013509689550786560
No doubt , virat kohli is shit panauti😌😑
1st Germany , 2nd Argentina , 3rd portugal and tonight he's supporting Brazil ✌😟😂😂#no_offence😊

— इतिशा_मगर🦋🌸 (@Itisha_Magar) July 1, 2018
https://twitter.com/imvedantsamaiya/status/1013150815387701248
https://twitter.com/ananyamiglani/status/1013087876668710914
Trolling has become a new norm on social media. Virat Kohli getting troll for this stupid reason has made us believe that trollers really don't have anything good to do with their life. It is the most bizarre and weird reasons for someone to troll Indian skipper.
Don't you think so? Tell us your thoughts in the comment section down below. Stay tuned to this space for more viral stories.