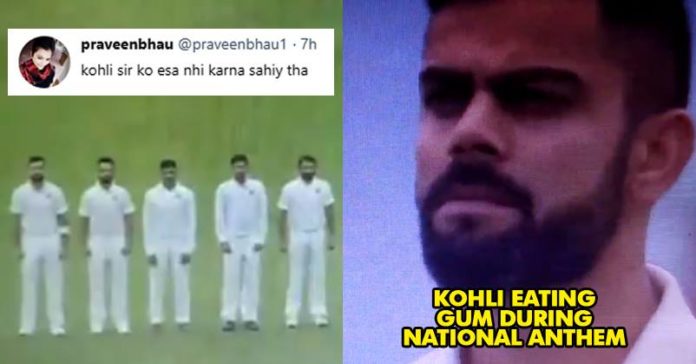 There have been a lot of debates surrounding National Anthem that has become very common in India. With the passing time, they have got intense. Cricketers have always been the target of such kind of debates.
Recently, the ire is none other than the Captain of Our Cricket Team Viral Kohli. When we speak about Kohli, we know how much he has respect for his team and India and how he makes the nation proud on several occasions. But recently, he has received immense criticism for continuously chewing a gum during National Anthem ceremony before the match. Well, this happened at Eden Gardens before the 1st test between India and Sri Lanka.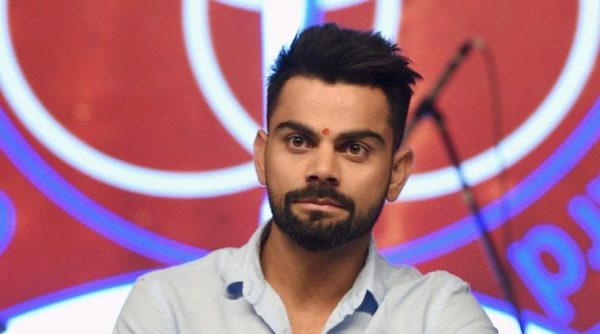 No wonder, Virat has got a huge fan base and he is an outstanding cricketer, but this action has drawn negative comments and became viral on the social media. National Anthem has always been a matter of great respect and this is the main reason why people are criticizing him.
— cricket (@84107010ghwj) November 16, 2017
Is it right to slam our captain who has made India victorious? What do you think?