News & Gossip
Virat Kohli And Anushka Sharma Speak Up About Secret Engagement!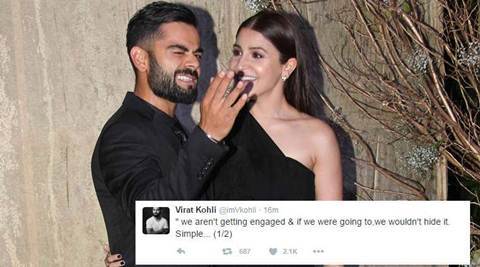 India is the country where Cricket and Bollywood go hand in hand, the best example is IPL. Well, here we are talking about the beloved couple Cricketer Virat Kohli and Bollywood beauty Anushka Sharma. Recently, we got a hold of a news that Virat and Anushka secretly engaged in Dehradun. At latest, Virat Kohli has reacted strongly on this false rumor and clarified with this tweet.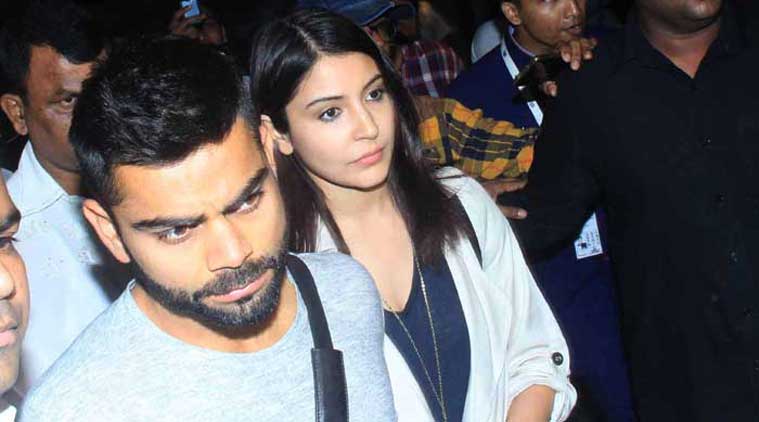 Also read Anushka Sharma Wanted To File A Sexual Harassment Case Against Karan Johar!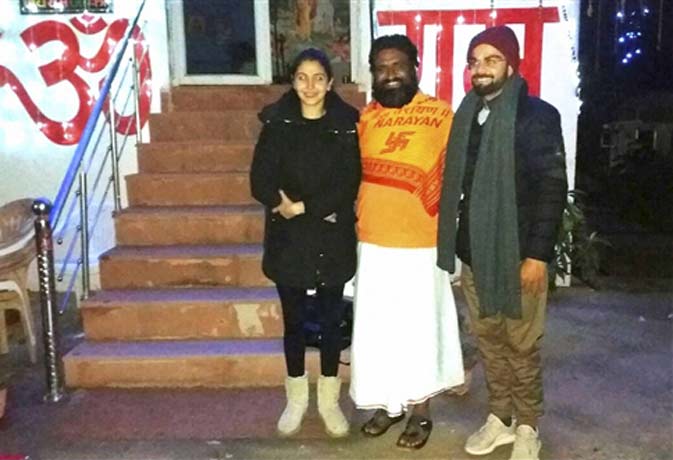 2016 was a tough year for Anushka-Virat relationship. There was a time when they both unfollowed each other and wasn't on talking terms. Well, months back, they met again on a dinner date and gave a second chance to their broken relationship. Now they are all together and enjoying their days with family in Dehradun. Recently one of their picture was surfaced on the Internet, which hinted about their engagement. Well, the news spread like a wild fire and turned into headlines. Even news channel break the news in a big way and soon the news were everywhere. To stop all this false news, Virat Kohli finally took to twitter to calm down the gossip mongers. He even targeted the news media for spreading a false news without confirmation. He tweeted, "we aren't getting engaged & if we were going to, resist wouldn't hide it. Simple… Since news channelsresistsselling false rumours & keeping you confused, we are just ending the confusion." So now things are clear that, they are just on a holiday to welcome the new year together and they are not at all going to engage on January 1, 2017. After Virat's tweet, Anushka Sharma retweeted it again to make sure that everyone believe in it and don't spread the false rumour again.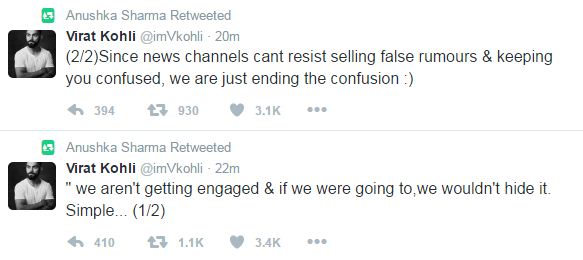 Currently, both are doing good in their respective careers and we really wanted to see them hitched soon. Virat Kohli won the Test match series against England with 4-0 and he is certainly the happiest captain in Cricket now. He even scored two double centuries recently, which entered into a record book. Well, we have to wait for that special moment which is still yet to come.
Also watch:Â Virat Kohli and Anushka Sharma to Engage on January 1 in Uttarakhand?
https://www.youtube.com/watch?v=x_jxubA3WlE