This season's Big Boss 11 is getting more interesting with each episode after the latest twist in this popular TV reality show. Things have turned pretty unpredictable until the end. Yes, of course, we are speaking about the tasks and the housemates in order to save a particular contestant – none other than Shilpa Shinde!
Priyank has shaved off his head to save Hiten from nomination process and now another incident is pretty shocking inside the house of Bigg Boss which is hard to believe for the viewers as well as the fans of Shilpa Shinde and Vikas Gupta.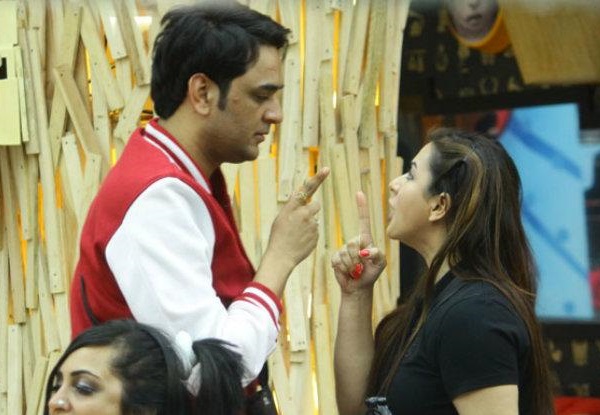 Shilpa Shinde and Vikas Gupta have entered the house of Bigg Boss with enmity against each other and this is the thing that they are nurturing from the days when Shilpa has to quit the show "Bhabhi Ji Ghar Par Hai". It's said that they were in the secret relationship at the time but Vikas gave first priority to his job.
We have seen both of them indulging in the awful and ugly fights in the Big Boss house 11, the duo resorted to different ways in order to irritate each other and test each other's patience. Your eyebrows are going to rise once you watch what happened recently.
Shilpa Shinde has received a call from Bigg Boss and she has been told that only Vikas can only save her from being nominated by destroying his favorite "Lostboy" jacket. This is going to be a matter of great sacrifice for Vikas and Shilpa had an idea in her mind that Vikas may not do it for her. Nevertheless, on the contrary to everyone's expectations, Vikas has destroyed his jacket and saved Shilpa from the nomination process!
Sharing video between Shilpa Shinde and Vikas Gupta! What happens next? Stay glued!
The dynamics between Shilpa Shinde & @lostboy are changing! Stay tuned to #BB11 to find out what happens next! #BBSneakPeek pic.twitter.com/FprfJPWrGH

— COLORS (@ColorsTV) November 14, 2017