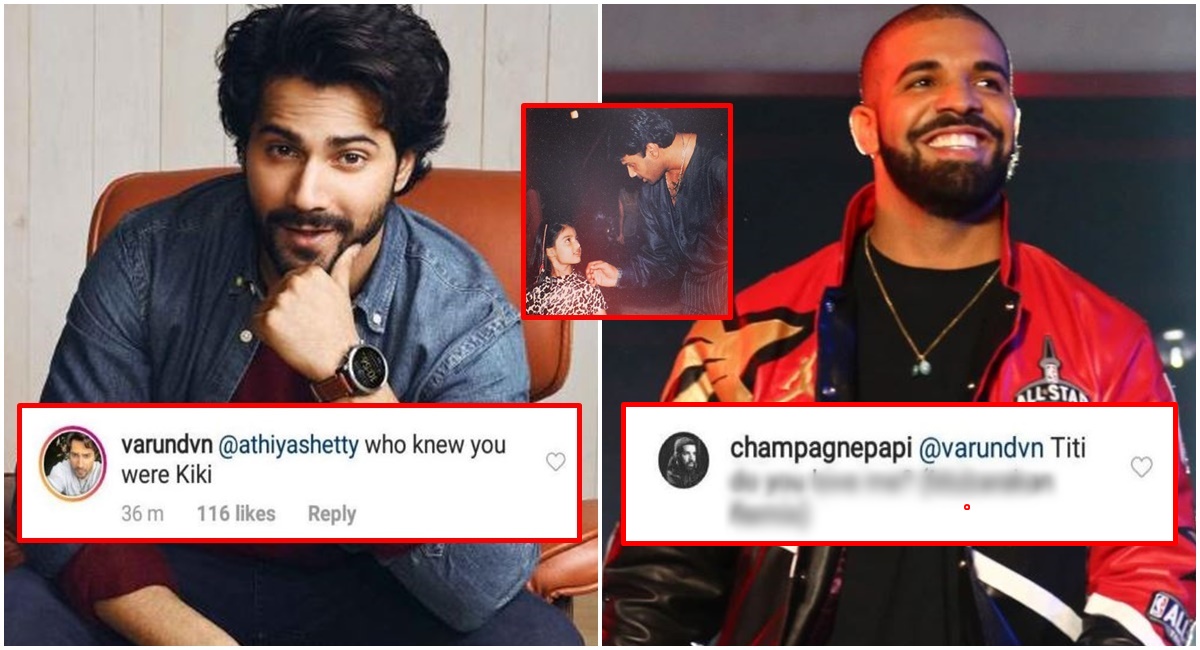 Suniel Shetty turned 57 on 11th August and on the occasion of his birthday, Athiya treated her father's fans with an adorable throwback picture from her childhood. She took to Twitter and Instagram to wish and thank her dad. She wrote, "‪Happy birthday Papa ♥️ Thank you for always being so patient with me, keeping the faith when I forget to and never letting go of my hand. I hope to make you proud every single day. I love you. With a heart like yours, you deserve all the happiness the world has to offer. "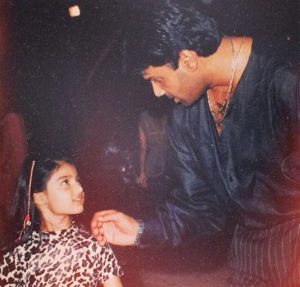 What caught our attention is Drake's comment on Athiya's post. He wrote, "Legend", to which she replied "hahaha" with a heart emoji. To this Varun asked Athiya, "Who knew you were Kiki?" By this comment, Varun was referring to Drake's hit number 'In My Feelings' that is going viral on the internet.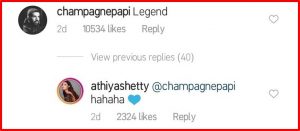 Drake also replied back to Varun, "Titi do you love me? (Mubarakan Remix)."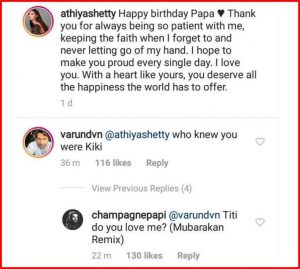 Athiya and Drake met each other in London on a holiday. The two have a cordial relationship and they keep on liking and commenting on each other's pictures.
It's like a treat for the common people to see celebrities commenting and having a conversation like this. The trio is having a friendly interaction and we are certainly loving it! What about you? Do let us know in the section below.