News & Gossip
Varun Dhawan Once Said, 'Nepotism Rocks' Now Says, 'It's Not Good'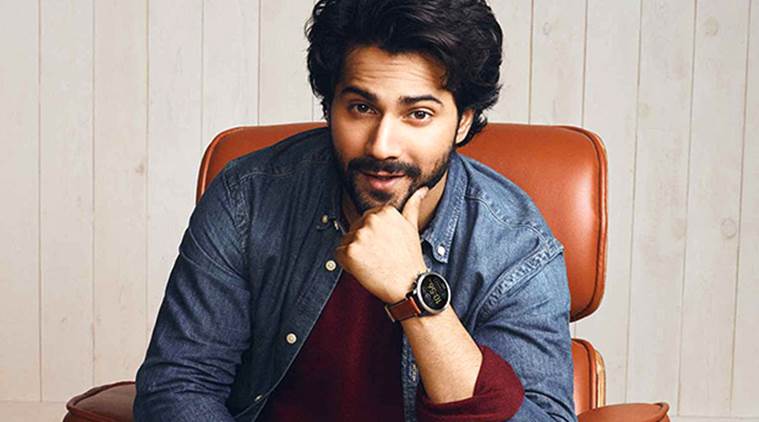 Ever since Kangana Ranaut called Karan Johar 'a flag-bearer of nepotism in Bollywood' there is no end to this topic. Last year at IIFA, Varun Dhawan joined hands with Karan Johar and Saif Ali Khan and chanted "Nepotism Rocks" in unison which was considered as indirect attack on Kangana Ranaut. Later on when Varun faced severe backslash for his comment, He tweeted: "I express my apology and regret. I am extremely sorry if I have offended or hurt anyone with that act."
https://instagram.com/p/Bm7ccl-Am9s/?utm_source=ig_embed&utm_campaign=embed_loading_state_control
But now it looks like actor has taken a U-turn from his last year's 'nepotism rocks' stance. In the September issue of GQ magazine Varun said, "Nepotism exists. It's a part of our industry. It's not good. More people from outside the industry should be given a chance. And why not? My father came in that way."
Actor opened up about his dad's struggle in the industry. Varun recalled how his dad bough second-hand ambassador and painted it.  "My dad was born in Agartala. When he lived in Bombay, he shared his house with four people. When I was born, my family lived in a 1BHK at Carter Road."My father's first car was a taxi, a second-hand Ambassador that he painted into a normal car. His achievements are tremendous, (as are) the sacrifices he has made to put the family on the map. He's my star, my hero, my superhero," quoted by GQ magazine.
Varun said that his dad always encouraged him to make his own way instead of taking shortcuts. Varun recalled one of the childhood incident where he wanted to take admission in ' Dhirubhai Ambani school' but couldn't because his dad didn't make a call.
"I remember the time I was in the 10th standard, when the Dhirubhai Ambani school had just opened and a lot of my friends were applying for admission."I remember telling (dad), 'I want to apply for this, can you make a call?' The results came, and I didn't get in. I asked him, 'Did you make the call?' He said, 'No. You weren't supposed to get it," said SOTY actor to GQ magazine.
On work front, Varun is busy promoting his upcoming film Sui Dhaaga which is scheduled to release on 28 September 2018. Also he is filming for 'Kalank' which also stars Alia Bhatt, Sanjay Dutt, Madhuri Dixit and Sonakshi Sinha.
Stay tuned with us for more Bollywood news and updates.