Actor turned politician and Congress candidate Urmila Matondkar, announced that she will be entering politics and contesting the elections this year as a member of the Congress Party. Her assets worth Rs 68.28 crore in her election affidavit.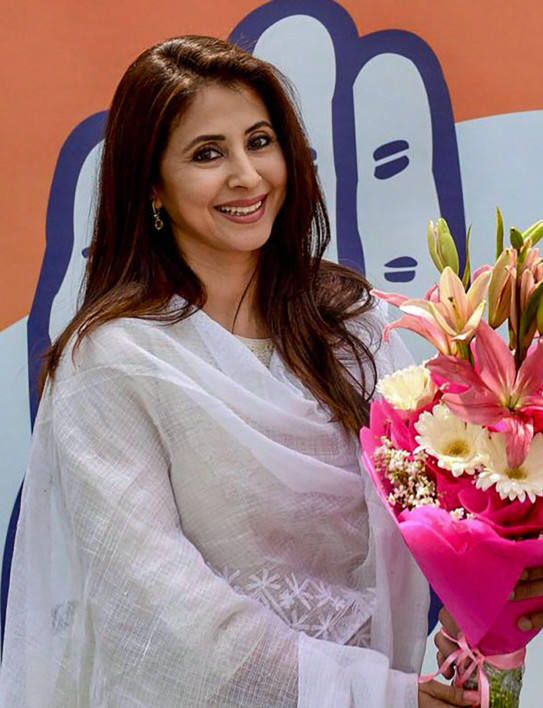 According to Urmila, her income was Rs 1.27 crore in 2013-2014, then it was increased by more than two-folds in 2017-2018. The actor presented her clean legal record to the Election Commission. Her movable and immovable assets are Rs. 40,93,46,474 and Rs. 27,34,81,000. Her husband Mohsin Khan's assets too which amounts to Rs. 32,35,752.53 crores and Rs. 30,00,000. Besides that, the actress is also expected to have a loan of Rs. 32,00,000.
Along with Urmila, Mumbao Congress, Milind Deora and Priya Dutt had also filled their nomination papers. Both declared their individual assets worth Rs 47.33 crore and Rs 87.61 crore, respectively. Priya Dutt's affidavit annual income rose from Rs 51.86 lakh in 2013-2014 to Rs 13.13 crore in 2017-2018.
Urmila Matondkar, recently faced charges of making anti-Hindu comments during an interview in a channel. She will be entering politics this year with elections.