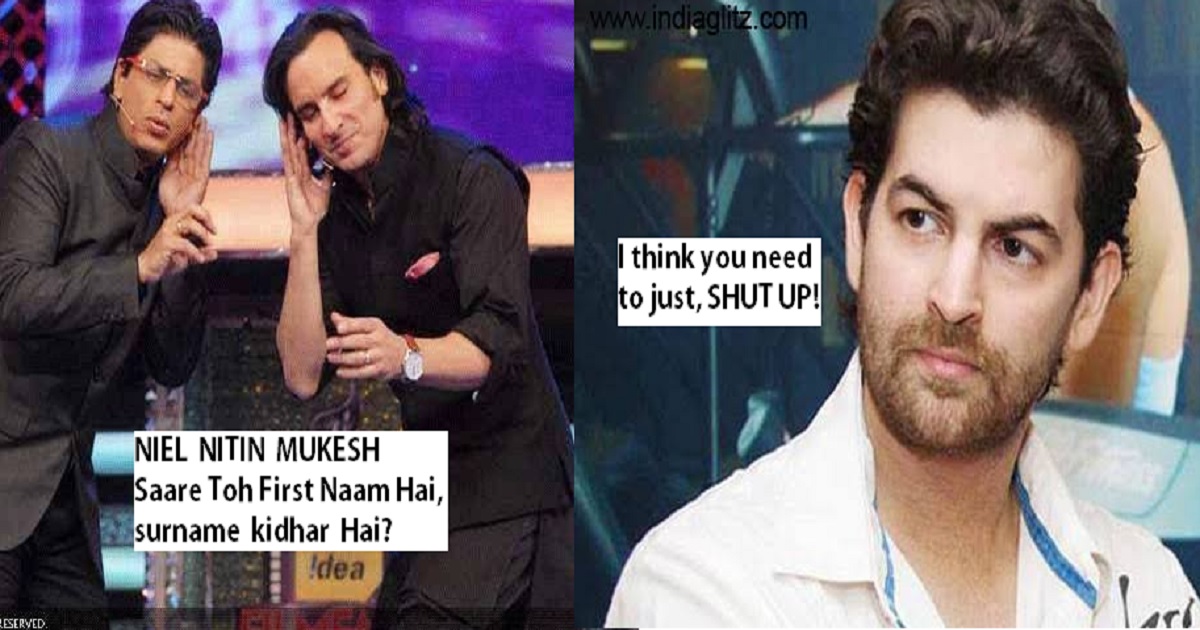 Neil Nitin Mukesh's  fight with SRK & Saif at Filmfare Awards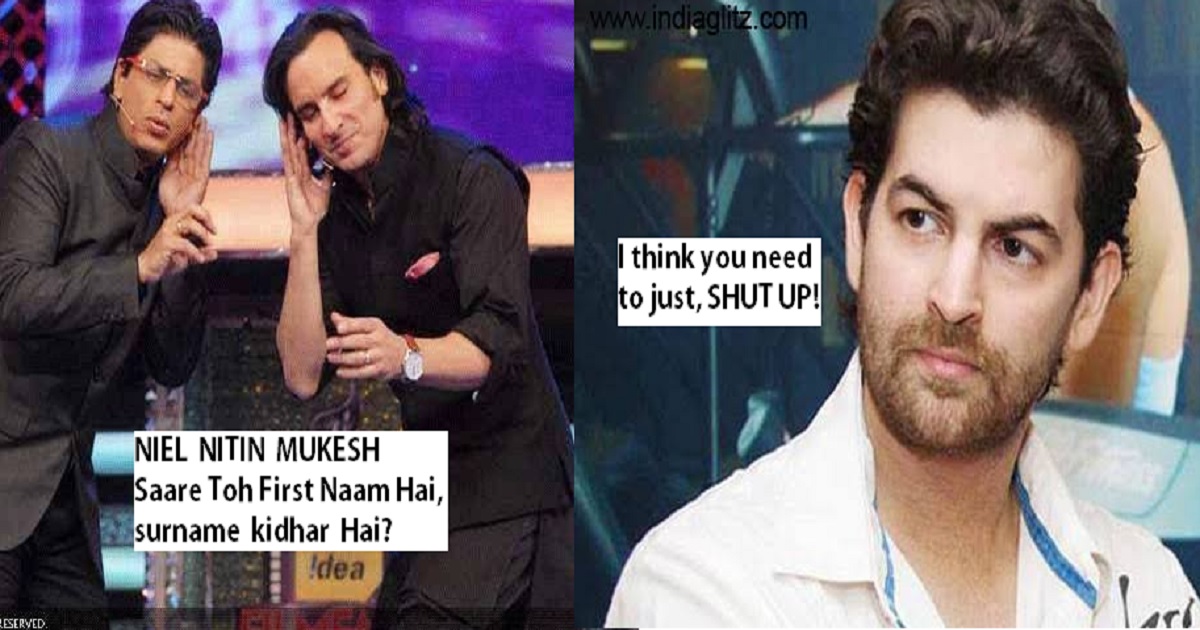 During the Filmfare awards  in 2014, Shah Rukh Khan and Saif Ali Khan while hosting the show, made fun of Neil Nitin Mukesh's name and it really made him furious him. He just stood up as his father was also sitting with other celebs. He used the word "shut up" for both SRK and Saif only because Shahrukh Khan said it is an insulting podium.
 Ashutosh Gowariker and Sajid Khan's war of words at Star Screen Awards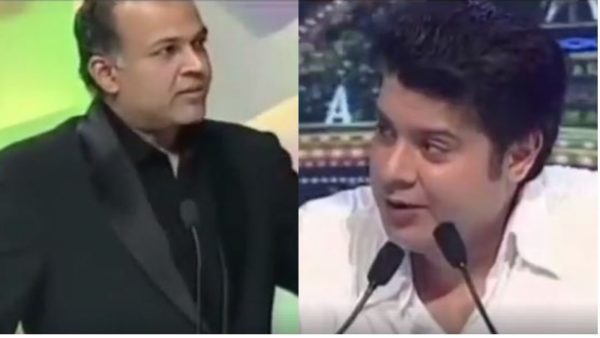 Ashutosh Gowarikar wins an award for the best film of the year, Jodha Akbar. This fight was an unexpected one, as all know Sajid for his witty nature. He cracked a joke on his film Jodha Akbar on which Ashutosh got offended and backfired him and insulted Sajid and Farah.
Watch the video below:
KRK refused to accept the Baalti Award and threw it back on comedian Ali Asgar
Ali Asgar and Suresh Menon gave the Golden Baalti Award  in a GOLD award show to KRK but this made him really angry and he threw it back on them. He even called them 2 rupees jokers.  KRK  says "television star ko do, Mujhe kyu de rahe ho, mera koi lena dena nahi hai", he threw the balti award and left the show.
5. Salman Khan & singer Mithoon's fight
As we all know about the temper of the star Salman Khan. He got furious when the music director told him that he and other awardee singers had to wait for so long. In return, Salman just acted negatively.