Mrs. Funny Bones Twinkle Khanna is known for her 'lame jokes' on social media. She has made fun of many personalities and also faced trolls by the netizens. This time Twinkle took a jibe at Modi government on April Fool's day and she landed into controversy.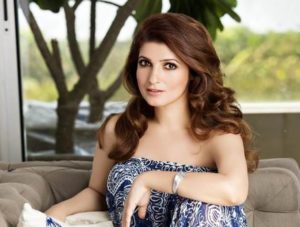 In an article, Twinkle criticised the "Acche Din" slogan of Modi government in a funny way. She took to her Twitter handle to post a picture of her in which it is written: "We celebrate April Fools' everyday!" She also gave the link to her article. Check her tweet.
My bit this week https://t.co/sYuyIiEpnc #AchheDin pic.twitter.com/vwPIA3XcHB

— Twinkle Khanna (@mrsfunnybones) April 1, 2018
In her article, she took a dig on many issues. She talked about businessman Nirav Modi,  the MLA who tells girls not to make boyfriends and also about the CBSE Board paper leak. Have a look at the article below:
"But the days when Indians celebrated April Fool on a single day are long gone. Just take the last few months. We had a tiny zircon, Nirav Modi, fooling the banks into thinking he was a real gem. Then our science and technology minister claimed that it was Stephen Hawking who said the Vedas have a theory that is superior to the theory of relativity.
We also have marigold phools like MLA Pannalal Shakya saying girls should not make boyfriends, which has led to the same girls fasting last Monday asking God not to make men like him in the first place.
Let's not forget the lakhs of young students who spent endless nights studying while their parents spent the same amount of time worrying. But just as students finished their papers and were starting to celebrate, the CBSE woke up to paper leaks and announced, "Fooled you! Exam warriors, this doesn't count! Now, you have to do it all over again!"
Then we have the Rs 3,600-crore Shivaji statue, which is now going to be even taller — from 192m to 210m, according to a report in this very paper. Congress leader Prithviraj Chavan, meanwhile, is accusing the BJP government of making the proposed statue shorter. This is literally the height of absurdity. Either way, the statue will prove to be very useful in the future, as it ensures that all 1.3 billion of us have enough space to repeatedly bang our heads on its vast surface.
Around the world, April Fools' Day comes once a year, but we Indians celebrate it every day, we just call it achhe din."
While some liked her article, some slammed her badly. Check at some of the trolls.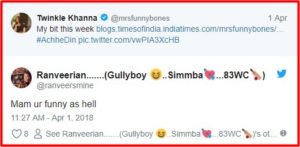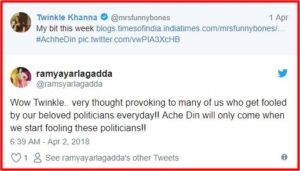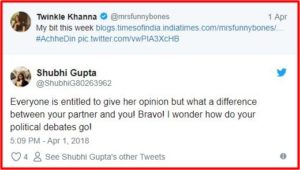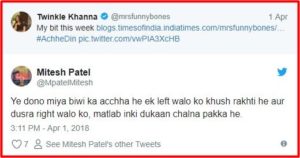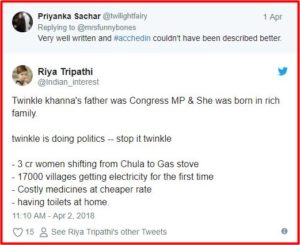 Twinkle Khanna has always shut trolls like a boss. Let's see this time how she reacts to this. What do you think? Do let us know in the section below.