News
Twitterati Gets Entertained Seeing Madhuri Dixit And Amitabh Bachchan In PTI Candidate's Poster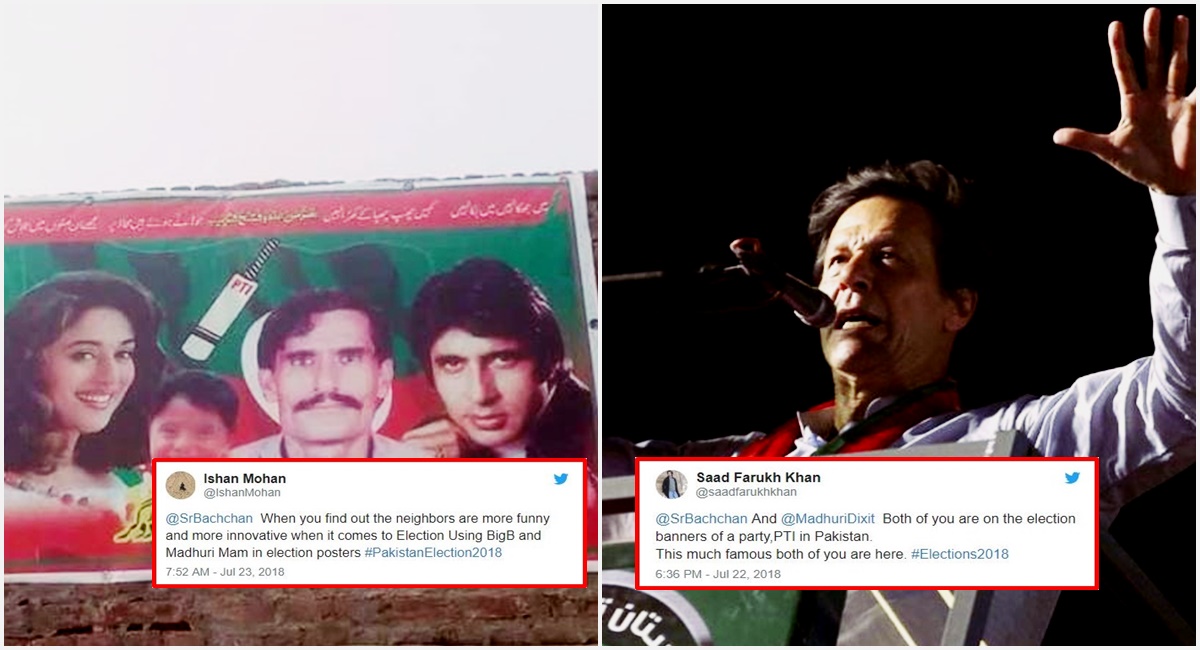 Pakistan and India have a very old connection when it comes to Bollywood. And this time Bollywood is used as a strategy in Pakistan for elections. This time a total of 11,855 candidates had contested the elections for 849 seats. These seats included 272 seats of the national assembly or the lower house and 577 seats of provincial assemblies. The candidates are trying every possible way to convince the electorates to vote for them. Recently, the pictures of Bollywood superstars Amitabh Bachchan and Madhuri Dixit are put in the PTI's poster. Cricket bat symbol of Imran Khan's Pakistan Tehreek-e-Insaf (PTI) is in the middle of the poster.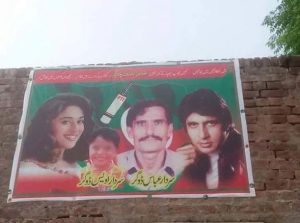 Imran Khan, who is the head of Tehreek-e-Insaf (PTI), had accused India by saying that it has tried to weaken the power of Pakistan. But the fact is that one of his party members has used these images.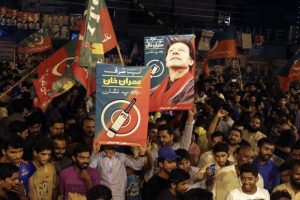 This picture caught the eyes of Twitterati and it left them amused and amazed. Check at some of the tweets of the people who are commenting on the poster.
@SrBachchan And @MadhuriDixit Both of you are on the election banners of a party,PTI in Pakistan.
This much famous both of you are here. #Elections2018 pic.twitter.com/lJnjBJfxJA

— Saad Farrukh Khan (@saadfarukhkhan) July 22, 2018
@SrBachchan When you find out the neighbors are more funny and more innovative when it comes to Election Using BigB and Madhuri Mam in election posters #PakistanElection2018 pic.twitter.com/sOjYpZAIx5

— IMS (@sharmaijii) July 23, 2018
@SrBachchan sir or @MadhuriDixit medam !! pakistan ki election muhim me sharik hai.. pic.twitter.com/UftAfBnt3z

— Farooq Abdullah (@f_ar00q) July 22, 2018
https://twitter.com/rahulnamo1700/status/1021029564435259392
Just another normal election campaign in Pakistan @SrBachchan @MadhuriDixit @juniorbachchan pic.twitter.com/CjUHbEBAxg

— Comrade Dude (@Dudefrom87) July 21, 2018
What do you think about the poster? Do let us know in the section below.