News & Gossip
When 'Twitter trolls' lost to actress Raveena Tandon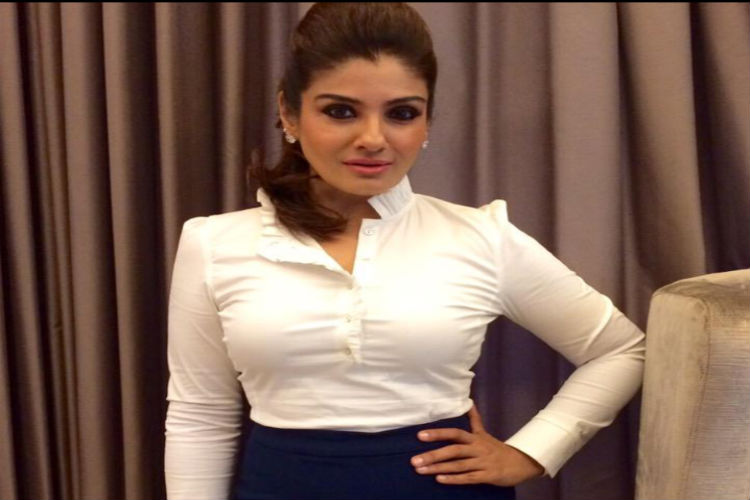 Celebrities are often targeted on social media for anything and everything they say. When celebs support a cause, people who oppose the same cause post hateful comments and if they keep mum about something, they're termed as cowards. Becoming a public figure is not easy to live, but this time, trolls tried targeting the wrong person.
A well educated female troll was desperately searching for fame and attention by targeting mast mast girl of Bollywood, Raveena Tandon. Little she knew the 'Mohra' actress would make her leave the conversation with no relevant point to make.
The fiasco started when Atiya Zaidi, a Twitter troll brought a five month old tweet by Raveena into light. It was a light hearted joke which was doing the rounds on Whatsapp during that time, which the National award winning actress found amusing and posted it on her Twitter timeline.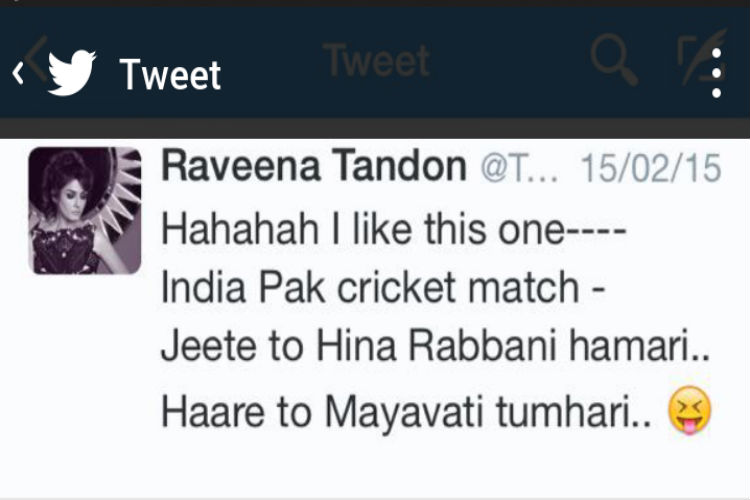 (Raveena Tandon's tweet)
Things didn't end here. The issue got bigger when aspiring comedian Aditi Mittal jumped on the bandwagon to criticize Ravishing Ravs. This was the end for Raveena to justify her tweet as her fans took over and asked Aditi questions to which she chose to stay quiet.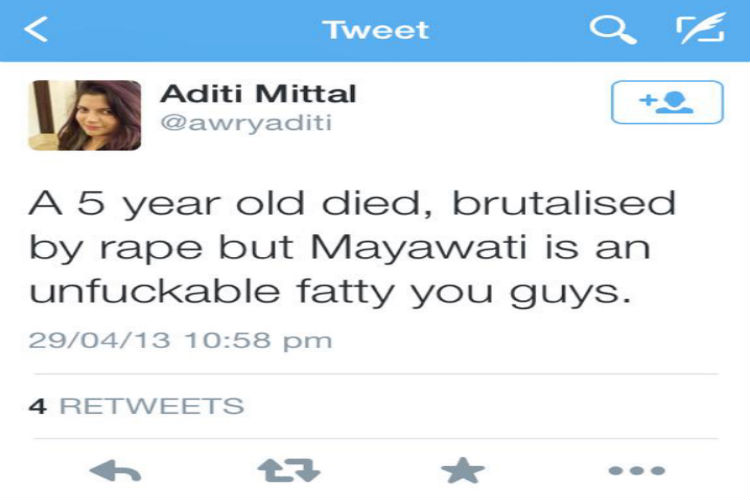 (Aditi Mittal's tweet about Mayawati)
We spoke to actress Manisha Kelkar on this issue to which she said "We say our society is secular, but where's freedom of expression? If I like a joke which is not below the belt, am I not allowed posting it on my timeline? This is the only reason I prefer staying away from social media platform".
Aadil Shaikh, a Fitness Trainer of many television actors contacted us to speak on this issue. Here is what the hunky man has to say. Aditi Mittal was part of AIB Roast. I neither support them nor am I against them. They abused throughout the show in the name of humour and freedom of speech, the worst joke of the show was, "Ranveer Singh jerks off to Farida Jalaal and Reema Lagoo". Aditi was seen laughing her lungs out on these kinds of insensitive jokes.
If Aditi really cares for women modesty, why was she laughing with mouth wide open when it was said that "Last best thing Ranveer was in is Deepika Padukone". Some out of work people desperately search for reasons to get attention and Aditi found it when Atiya tried trolling Raveena, said Aadil.
Fans were seen supporting and defending Raveena and the actress was flattered by the love and support she received. All we can say is, a flight in the sky shouldn't be bothered by cars honking on roads. Hope you got the point Raveena!