The war between Ekta Kapoor and Swedish YouTube Blogger PewDiePie is not looking to die down anytime soon. As we all know, Ekta is the queen of Indian Television and also known for her no-nonsense attitude. She is not someone, who would keep quiet if anyone trolls her or her work.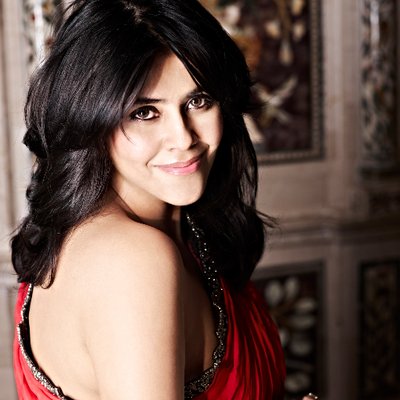 Recently, she slammed popular YouTuber PewDiePie when he mocked her show for its poor quality. His tweet was enjoyed by his fans but didn't go down well with Ekta, who shuts him down with some strong words.
Ekta tweeted, "Bhai tu kaun hai! Luks like d firang junior artists we hire from colaba when we Create Paris in arey:) he will find his dopplegangers in kasam se only;)"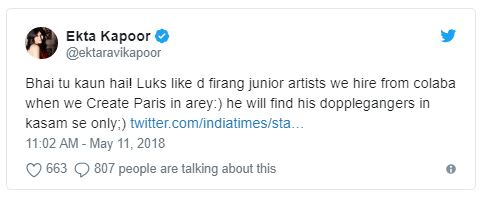 However, Ekta's tweet to the popular Swedish YouTuber received lots of criticism from his Indian fans. They started trolling Ekta left, right and centre.
This Is How They Reacted:
1

2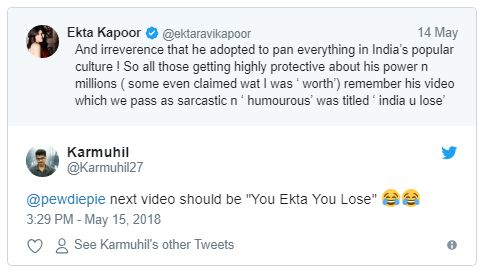 3

4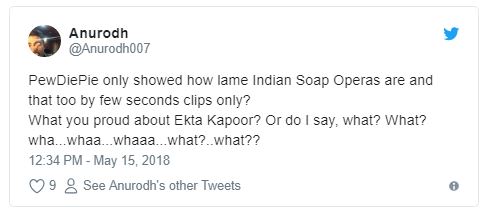 As we have already told you Ekta Kapoor is not someone, who would take something from anyone. After seeing these troll, Ekta started slamming Swedish YouTuber all over again. In a series of Tweets, she slammed him brutally.
This Is How Ekta Reacted:
1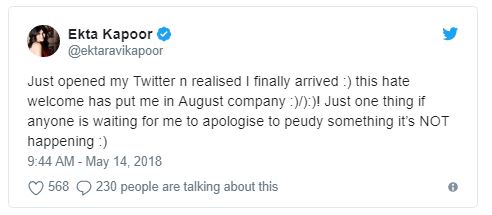 2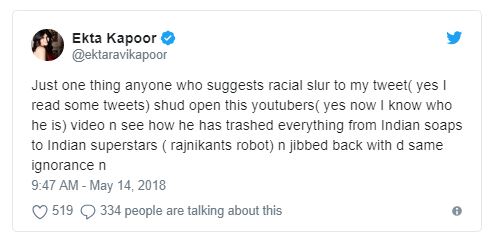 3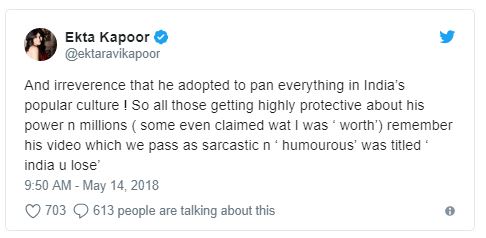 4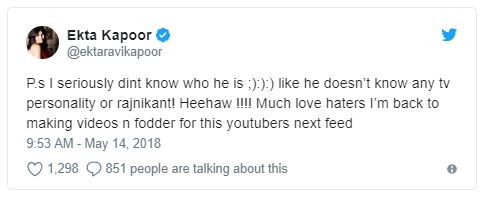 What do you think of this Ekta and PewDiePie episode? Tell us your views in the comment section down below. Stay tuned to Filmymantra.com for further updates.