Bigg Boss
Twitter REACTS To Priyank Terming Vikas As "Vagina", Bashes Him Left And Right
Bigg Boss 11 is literally the most controversial reality show in the country. The show has reached such stage that everyone is looking to do anything to stay in the game. The relationship changes every passing day. Friends become foes and foes are becoming friends inside Bigg Boss 11 house. Priyank Sharma and Vikas Gupta were the best friends when the show started, but they are now arch enemies.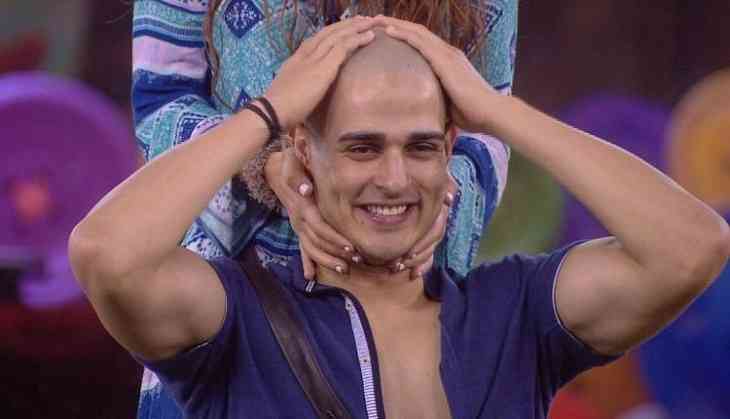 There were several reports that suggest that the Priyank and Vikas were even in a relationship before the show. Priyank Sharma also got thrown out of the show when he got physical with fellow contestant Akash Dadlani. However, Priyank is always at loggerheads since he made his comeback on the show.
This week is going to be very ugly for Priyank and Vikas. Currently, a video is going viral on social media, where Priyank can be heard calling Vikas Gupta a vagina. He was mocking and laughing at Vikas comparing him with a vagina. It is really sad that how low can Priyank go on national TV?
It all started when Hina Khan, Luv Tyagi and Priyank Sharma were having a conversation. One can see Hina not understanding what he said, but Luv stops him. When Hina got it, she also stopped him from doing such things. If that was not enough, Luv calls Vikas 'weak ass' and laughs with Priyank. It didn't go down well with Hina, as she stops them both.
Watch the video:
https://twitter.com/oitoii/status/940503456082575360
Priyank Sharma's remark has not gone down well with the fans. Twitterati has been slamming Splitsvilla contestant pretty badly. Check out how people are reacting on the microblogging platform Twitter.
https://twitter.com/shabnam27695/status/940529911332208640
https://twitter.com/Rashmi37298009/status/940533817747562496
https://twitter.com/AmayrahJafri/status/940532539847991299
https://twitter.com/atreyeemarik/status/940537699802451968
Priyank jab bolta hai ganda hi bolta hai…..I hate him even more now….i wish no one get a friend like Priyank in their life

— Aaru (@Aartis25) December 12, 2017
Tell us your thoughts in the comment section down below. Stay tuned for more Bigg Boss 11 news.