News & Gossip
Twitter REACTS To Aamir Khan And Zaira Wasim's 'Secret Superstar'
Superstar Aamir Khan is called Mr. Perfectionist and his latest outing Secret Superstar tells us why! The actor has once again come up with another astonishing film. Secret Superstar is looking to break several records at the box office. Aamir Khan is the ultimate superstar of Bollywood, his films do phenomenal business at the box office. Each time his movie hits the theater, it breaks the records previously made by him.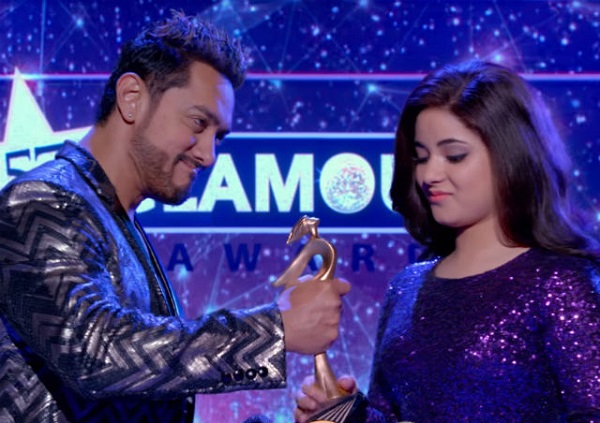 The movie released this Week on 19th October 2017 on the eve of Diwali. The superstar has the perfect gift for his fans. The expectations from the film have reached a totally new level. The buzz around the films is also great. We are pretty sure that Aamir will live up to our expectation.
While the film has hit the screen this week, the actor arranged a special screening for Bollywood biggies. Many Bollywood celebs attended the special screening of Secret Superstar and if we go by their reactions the movie is looking awesome. The celebs, who attended the screening was Anil Kapoor, Nawazuddin Siddiqui, Cricket God Sachin Tendulkar, Shabana Azmi and Javed Akhtar among others.
Everyone, who has watched the film seems pretty impressed. Check out their honest opinion about the film. These celebs took their Twitter handles to tell us about the film.
Check out their response:
#SecretSuperstar Such a heartwarming&inspiring film. Do urselves a favour, go watch it. Take a bow team. @aamir_khan sir, u had me in splits

— Rajkummar Rao (@RajkummarRao) October 16, 2017
#SecretSuperstar D Best Film of d year.V Inspiring.Commendable Performances by all d Actors including Tirth. Congrats @aamir_khan #AdvaitC.

— Nawazuddin Siddiqui (@Nawazuddin_S) October 17, 2017
https://twitter.com/fattysanashaikh/status/920019689643872256
#OneWordReview…#SecretSuperstar: OUTSTANDING.
Rating:- ⭐️⭐️⭐️⭐️
Without doubt, one of the finest films of the year. Strongly recommended!

— taran adarsh (@taran_adarsh) October 16, 2017
Ryt frm t 1at frame till t last, #SecretSuperstar keeps u hooked to t screen.This film is 1 of the gems Indian cinema has produced so far

— vajir singh (@vajir) October 16, 2017
#SecretSuperstar is one of best films I've seen. It made my laugh, it made my cry, it made me sad and it made me feel happy. Exceptional.

— Amul V Mohan (@amul_mohan) October 16, 2017
https://twitter.com/avigowariker/status/920021291133890562
#SecretSuperstar … i watched last night …. speechless pic.twitter.com/FKRZwcSrwc

— Shamas Nawab Siddiqui (@ShamasSiddiqui) October 17, 2017
That Would be all. If we go by these reviews, it looks like Aamir Khan has once again come up with an outstanding film. Can't wait to watch it in Theaters.
Tell Us your thoughts in the comment section down below. Keep visiting this space for more Bollywood news.