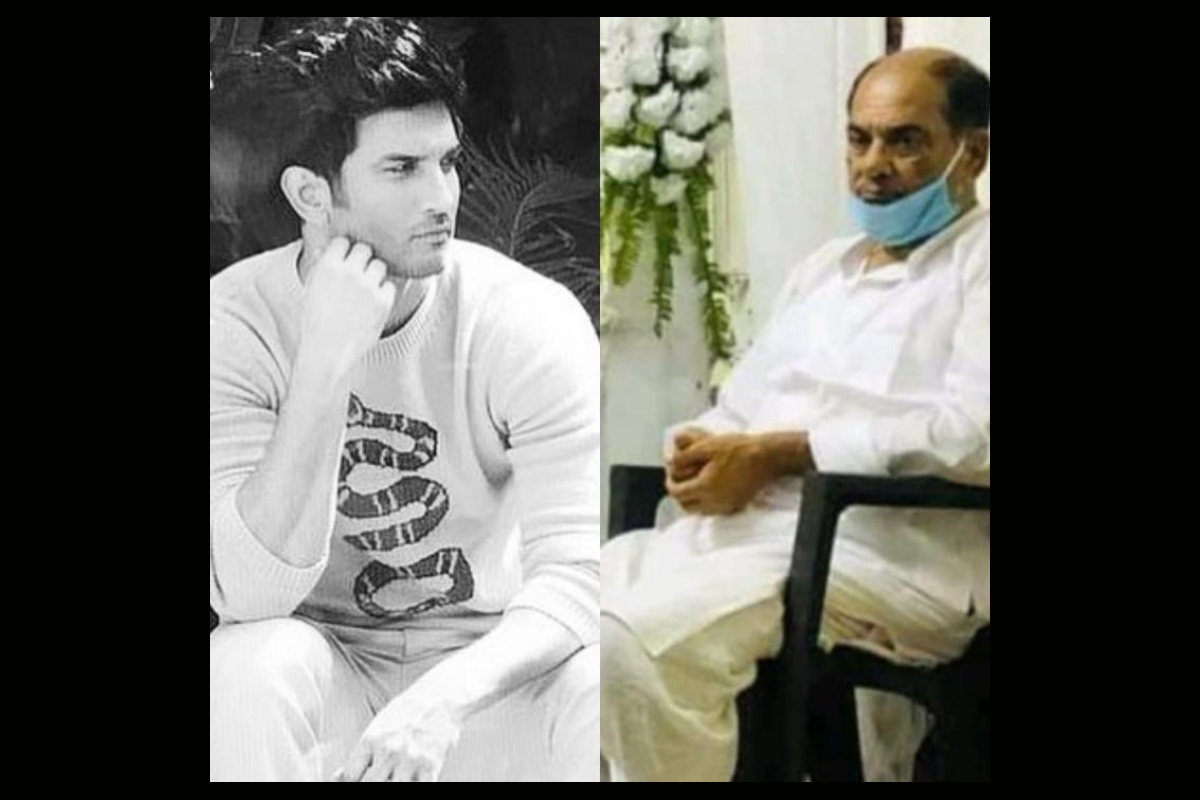 Twitter account on name of Sushant's father KK Singh is FAKE! clarifies family
Sushant Singh Rajput's untimely demise has left his family, friends and fans in extreme pain. But there are also few who want to encash the actor's death by grabbing limelight. From spreading rumours on social media platforms to showing fake concern, everything is going on in a full swing.
From nowhere, a Twitter account appeared on the name of KK Singh, father of Sushant Singh Rajput, that has tweets demanding a CBI probe in the actor's death and even claiming his death as a 'murder'.
To clarify about the same, SSR family has released an official statement wherein his father out rightly denied the existence of any such account.
Below is the complete statement from the family:
"Sushant Singh Rajput's father KK Singh has termed as fake a Twitter account in his name, tweeting posts about the investigation into his late actor son's death. He has outrightly denied the existence of any such account and urged those behind such things not to create confusion in the minds of the public. The actor's family has said that it is yet to come to terms with the loss and has so far put out only one public statement on the late actor's "tehrvi" on June 27 on completion of mourning period of 13 days, family sources told PTI on Saturday. The family has not given any media interviews or social media feeds and has given only one statement so far.."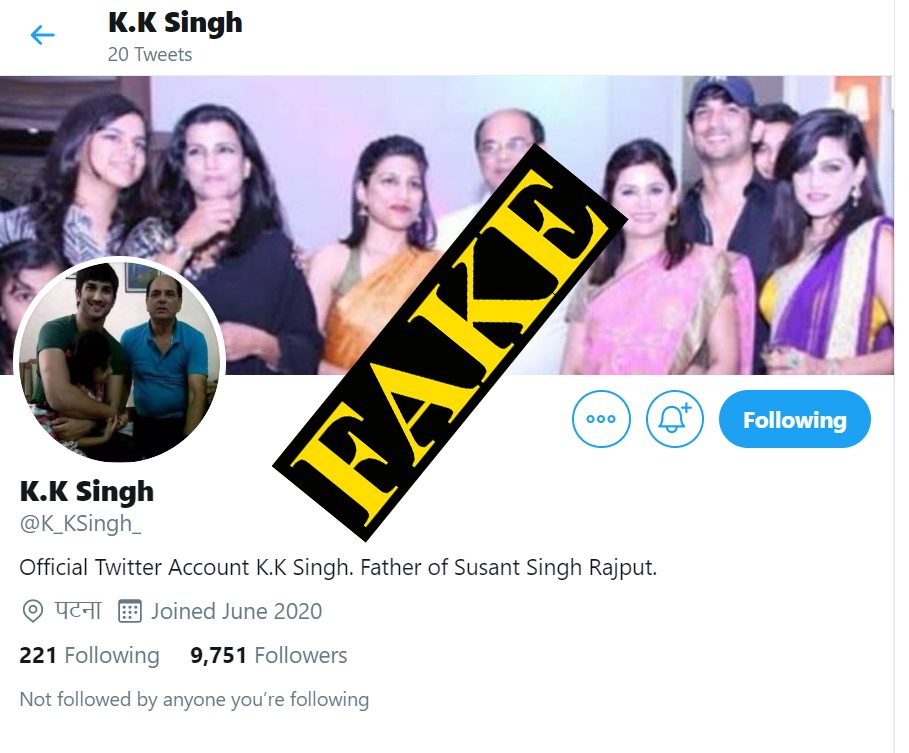 Sushant Singh Rajput committed suicide on June 14, 2020 at his Bandra residence in Mumbai. He was found hanging on a ceiling fan of his bedroom. Mumbai Police is investigating the case and it is trying to find out the reason behind the actor's extreme step.