Bollywood
Tubelight's 8th Day Box Office Collection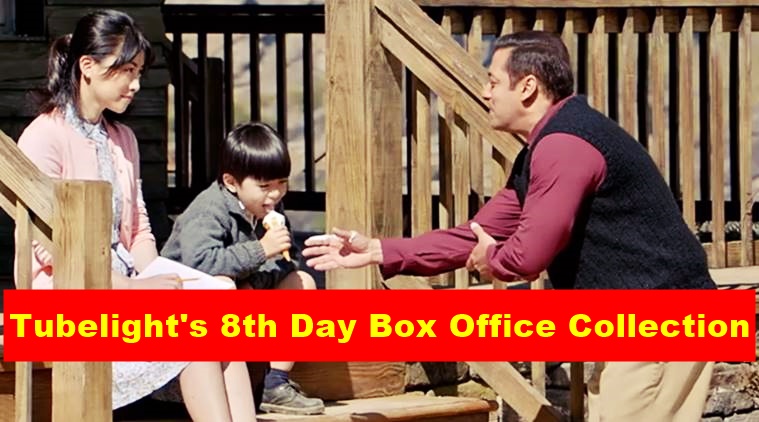 The prediction came true. Yes, Tubelight couldn't earn much on its first Friday i.e 30th June 2017. The distributors have reduced the screens so its collection was also low. Morning it had a 15-17% occupancy but by noon it increased to 20% and then by evening it had a growth of 25%. The collection dropped 20% from Thursday.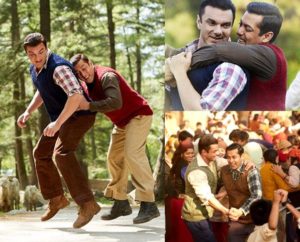 Check the collection till Friday.
Fri 21.15 crore
Sat 21.17 crore
Sun 22.45 crore
Mon 19.09 crore
Tue 12 crore
Wed 10 crore
Thur 4.05 crore
Fri 2-2.25 crore
Despite low collection, the movie has managed to enter the 100 crore club and this is Salman's 11th movie to enter 100 crore. Entering 100 crore is not a big deal nowadays but audiences are disappointed with the movie.
In an interview film critic, Raja Sen said that Tubelight is the worst performance of Salman's career. He added "We get fine performances from bright Chinese actress Zhu Zhu and, most memorably, moon-faced child Matin Rey Tangu, who should have swiftly replaced the lead.''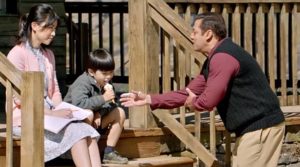 'Tubelight' is a family drama where we see Salman aka Laxman's love for his family and his belief in himself. The film also stars Zhu Zhu who is playing Salman's love interest, Matin Rey Tangu, Shah Rukh Khan, late Om Puri and Sohail Khan.
For more updates on Tubelight's box office collection, keep reading our space.