Trending
Torbaaz Review – A unique film with a noble message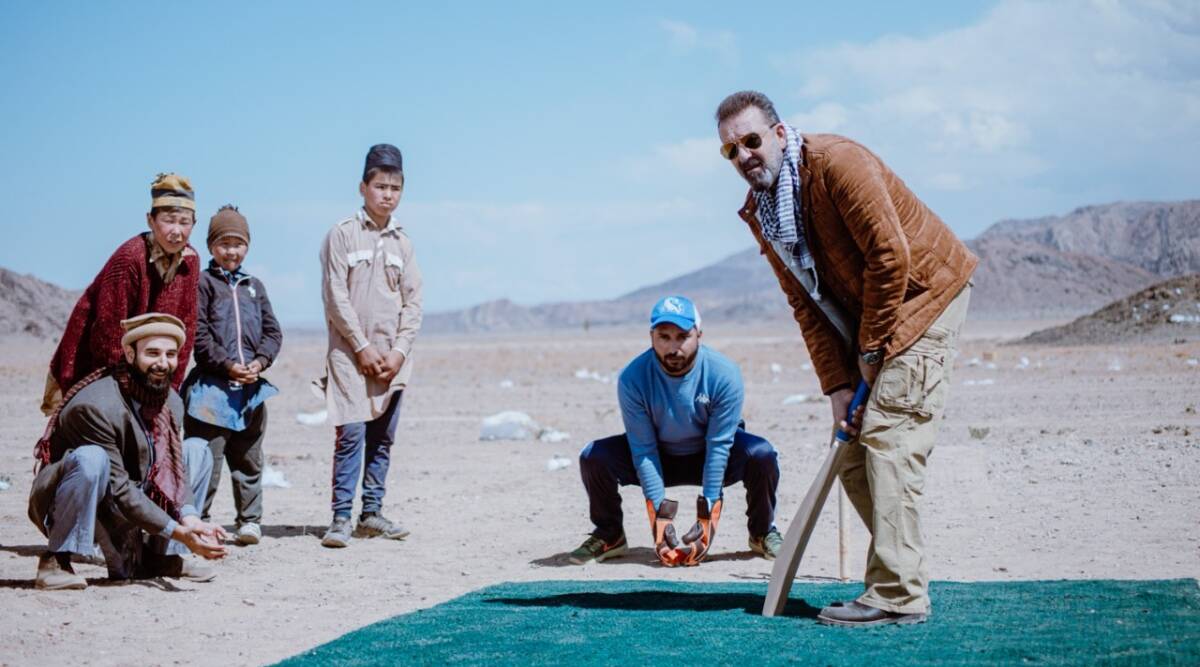 Star Cast: Sanjay Dutt, Nargis Fakhri, Rahul Dev, Kuwaarjeet Chopra, Rahul Mittra, Aishan Jawaid Malik, Hamid Shafi, Mohammed Khairkhah, Rudra Soni, Rehan Shaikh, Kanha, Gavie Chahal, Raaj Singh Arora
Director: Girish Malik
Rating: 4 stars
Nasser Khan (Sanjay Dutt) is a military doctor who is going through a personal trauma after losing his wife and child during a suicide bombing in Afghanistan. Years after the incident he goes back to Afghanistan where he tries to make a difference in the political situation of the country by encouraging refugee kids to play cricket.
The story by Girish Malik is extremely heartwarming and sends a message about world peace in a unique and extraordinary way.
The film is filled with moments which have great impact on viewers and makes you emotional at many places. Once such scene is in where Nasser goes to meet Rahul Dev and negotiates with him. It's simply great and something which the viewers in India might not have seen before.
Sanjay Dutt has a charisma and screen presence and has the ability to hold you even in not-so-great moments. Rahul Dev impresses once again in the role of Taliban chief. The talented actor has perfected the art of playing negative roles and that is the reason he is effortless as a terrorist. Wish to see him more on screen. Nargis Fakhri has a short role and leaves an impact in it.
Child actors Aishan Jawaid Malik, Hamid Shafi, Mohammed Khairkhah, Rudra Soni are superbly cast and are the highlight of the film.
Girish Malik's direction is top notch, and his screenplay holds back the film big time. He has shown the signs of a good storyteller in his first film Jal also. The cinematography is one of the strongest factors of the film and locations are captured beautifully, people would have not seen Afghanistan this way ever.
Torbaaz has a noble message and unique storyline and is a binge watch worthy film.