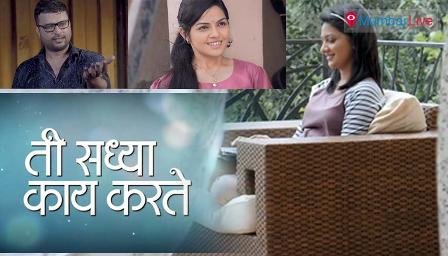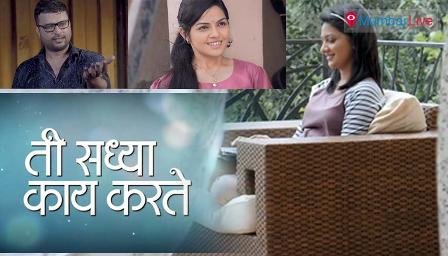 Ti Sadhya Kay Karte Box Office :
Ti Sadhya Kay Karte released last Friday received positive reviews from the audience. Though the film had it's loopholes, as a love story it managed to fare well on the box office. On the first day of it's release, there was an average response to the film with audience of all ages turning up for the film. The first day collection of the film ended at 14 lack. The occupancy rates of the theatres were around 60% including that in major cities of Mumabi, Pune and Nagpur.
With the presence of stars like Ankush Chaudhary and Tejashree Pradhan , the film also marked the debut of singer Arya Ambekar who is well known on the Marathi Television. The movie also had late actor Laxmikant Berde's son Abhinay Berde making his debut. So there were enough reasons for the film to be known apart from the fact that it was directed by well known director Satish Rajwade.
Ti Sadhya Kay Karte got a favorable word of mouth from the audience and it showed in the box office collection on Saturday and Sunday. On weekend, there was higher collection in multiplexes. In both small and big cities, the film reportedly caught up with the audience and made a decent collection. It made a total collection of about 24 lacks INR on the weekend. According to Box Office verdicts, the film's collection was better than the other film released along with it namely Zhala Bobhata having Dilip Prabhavalkar in the lead role. Sans any star presence, Zhala Bobhata gave a poor show in theatres with a below average collection.
After the weekend shows, Ti Sadhya Kay Karte ended with a total collection of 32 Lacks on the box office. If trade predictions are to be believed, the film may go on to collect another 5-6 lack and will end it's sojourn on the box office with around 40 lacks to it's credit.