News & Gossip
Three is company! Siblings Sonam Kapoor, Rhea Kapoor and Harshvardhan Kapoor to grace Koffee With Karan?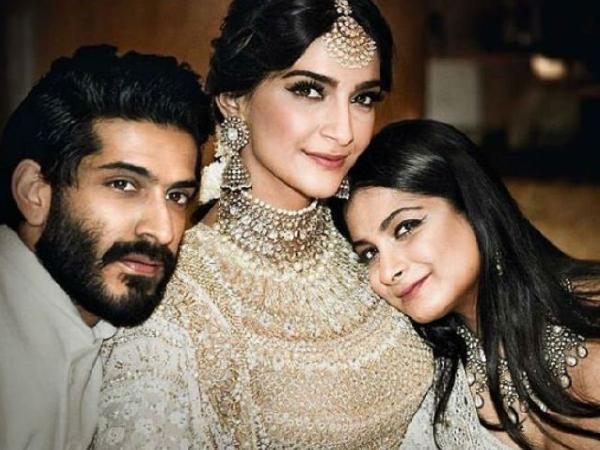 Koffee With Karan has been the popular most chat show in the nation and we know how fabulous a host Karan Johar is to entertain and question the guests who arrive on his couch! With 5 seasons of the show being absolutely big hits and beyond successful, the sixth season too has begun in an absolutely bang on manner with Alia Bhatt and Deepika Padukone being the first ones to come on the show! The buzz reports that this time we ll get to see a lot many odd and a lot many real life combinations coming on the show! One amongst these is Sonam Kapoor, Rhea Kapoor and Harshvardhan Kapoor!
https://www.instagram.com/p/BjzXfvenVhm/?utm_source=ig_embed
Well, talking about odd combinations, we shall witness the Jodis like Varun Dhawan and Katrina Kaif while the rest are all real life Jodidaars like the father daughter duo Saif and Sara! The brother sister duo Arjun Janhvi and Abhishek Shweta! And we now hear of yet another brother sister coming on Koffee with Karan! But, this ain't a duo, but a trio, Sonam Kapoor, Rhea Kapoor and Harshvardhan Kapoor!
https://www.instagram.com/p/BiemXG0HsJ4/?utm_source=ig_embed
As reported by a leading media house, "Sonam Kapoor is currently in London. Once she is back in town, then the episode will be shot with Rhea and Harshvardhan. Tentatively, this episode of Koffee with Karan will be shot in December first week. But the schedule is still being planned." The same source even mentioned that Sonam's husband Anand Ahuja will make a special appearance in the show, however, further mentioned that the source close to the actress has denied his entry.
Stay tuned for more updates!