News & Gossip
This YouTuber Ordered 2 Water Bottles And Left Rs. 7 Lakh As Tip For The Waitress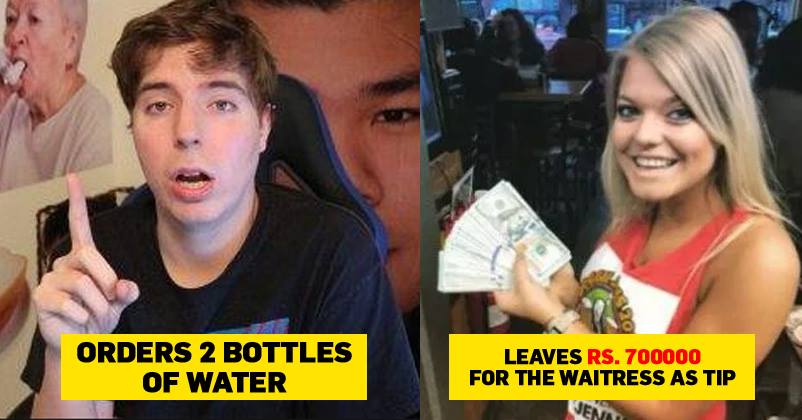 Waiting is a very tough job, as they have to be on their feet in such little salary. Their remuneration depends a lot on the tip customers leave. In order to get more and more tips, they provide good service to customers. However, there are several people, who just refused to give tip, as it's a waste of money for them. On the other hand, there are people who don't mind appreciating good service by paying little extra to the waitress.
However, can you imagine anyone paying a tip worth Rs. 7 Lakh ($10,000) after buying just two bottles of water? But it really happened, scroll down to know the details.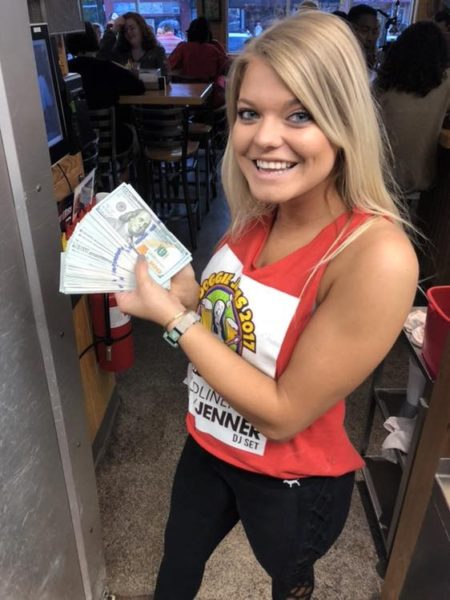 The lucky waitress is Alaina Custer, who works at Sup Dogs, Greenville. She was surprised to see $10,000 on the table as a tip because the person ordered just two water bottles and left in a hurry. The person who left such huge tip is none other than a YouTuber who goes by the name Jimmy Donaldson.
Watch The Video:
It is not the first time for YouTuber, he is known to giving huge tips to others. Earlier, he gave so much money to a pizza delivery guy.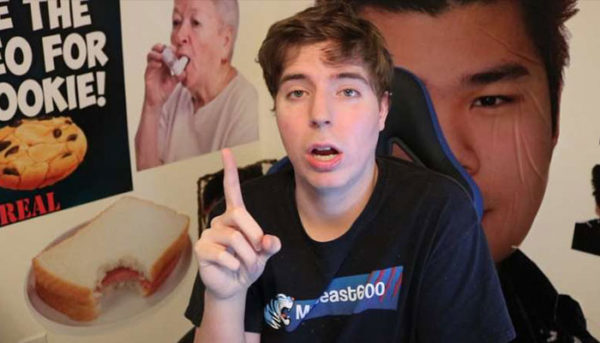 Aliana kept most of the case, whereas the remaining amount was divided among other staffs. The owner of the restaurant Bret Oliverio was also shocked to see this. He said that he has seen some big tips in his life but this was crazy. He also feels that he won't witness such things ever again.
In the web world, Jimmy Donaldson is known as Mr. Beast and enjoys a huge 9 million subscribers.
Well, he deserves to be applauded for his kind act, don't you think?