News & Gossip
This photo of Taimur Ali Khan twinning with mommy Kareena Kapoor is worth a million dollars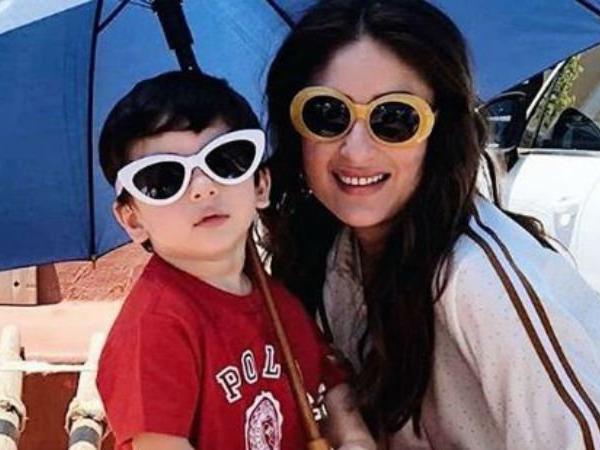 Taimur Ali Khan, without a doubt the most popular star kid has turned 2 years old and we simply cannot control adoring him for how sweet a baby he is! As the boy turns 2, the family is off for a vacation to South Africa! While Kareena Kapoor, Saif Ali Khan and Taimur Ali Khan are off for a vacation to Cape Town, South Africa, here's sharing with you an adorable picture of Taimur Ali Khan twinning with mommy Kareena Kapoor Khan! This picture truly is worth million dollars!
https://www.instagram.com/p/BrkaE94H4Ih/?utm_source=ig_embed
The picture shows Kareena Kapoor Khan and Taimur Ali Khan wearing their sunglasses and relaxing in the sun, next to each other in Cape Town, South Africa! The duo are holding an umbrella and Taimur looks absolutely adorable holding the umbrella with mommy trying to help her like a big boy !The picture is an epitome of the mother son love that purely reflects from the picture and how similar does Taimur look to his mother Kareena is the picture!
https://www.instagram.com/p/Broeb7CgI3q/?utm_source=ig_embed
Taimur Ali Khan's oversize glasses look aww worthy and Kareena Kapoor Khan looks as ravishing as ever in the picture! Taimur Ali Khan just turned two and the wishes from all around the world started pouring in. However, after hosting a party for his friends at his Mumbai residence, little Tim flew to South Africa to ring his birthday bells with parents. The photos from their extravagant vacay are making rounds on the social media and have gone viral on the internet.
Stay tuned for more updates!