News & Gossip
This Journo Claims He Hasn ' t Washed His Hands In 10 Years, Disgusted Netizens Trolled Him Brutally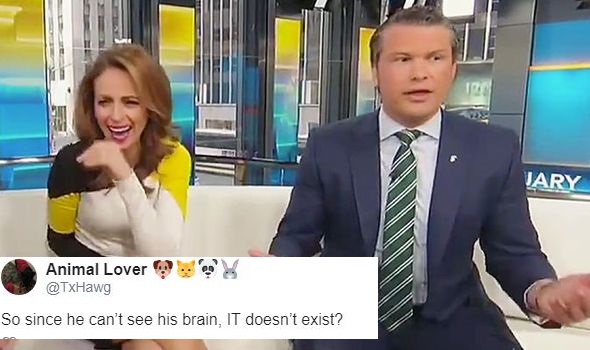 When people are going to realize that there are some things needed to be kept private, for example, no one is interested in what people do to maintain the basics hygiene. Had this journalist knew what to keep a secret, he would have not made a fool of himself.
We are talking about Fox News journalist Pete Hegseth, who recently made a rather bizarre and shocking revelation on national television that didn't go well with others. During his conversation with two other people on the show, he confidently confessed that he has not washed his hands in 10 years. He further mentioned that he doesn't feel the need of doing so.
Fox News' @PeteHegseth admits, unprompted, that he hasn't washed his hands in 10 years.

"Germs are not a real thing," Pete says. "I can't see them, therefore they're not real." pic.twitter.com/9hsAb9YA9j

— Aaron Rupar (@atrupar) February 10, 2019
Pete also added that he doesn't believe in germs saying "Germs are not a real thing," He can't see the germs so he doesn't believe in them and they don't exist for him. This is one confession we would have lived without knowing it, don't you think? It is literally the most disgusting thing I have ever heard or read in my entire life.
Netizens soon started sharing their thoughts on the shocking revelations made by Pete Hegseth. Scroll down and check out what they have to say about this.
he's….pretty clearly joking?

— Chris Hayes (@chrislhayes) February 11, 2019
This is E Coli. This is what you are spreading every single day that you don't wash your hands. #WashYourHands pic.twitter.com/xqReDStXvg

— Gayle (@beachbumm1) February 10, 2019
https://twitter.com/ParkerMolloy/status/1094744206021705728
https://twitter.com/PeteHegseth/status/1094639126329131009
I used to think that refusing handshakes was going too far, but now I'm reconsidering. pic.twitter.com/qeiWkPpswg

— E Pluribus Brian (@briancribb) February 11, 2019
So since he can't see his brain, IT doesn't exist?

— Animal Lover 🐶🐱🐼🐰 (@TxHawg) February 10, 2019
What do you think? Tell us your thoughts in the comment section down below.