News & Gossip
This Delivery Boy Feeds Homeless Kids With Cancelled Orders, Netizens Lauds His Kind Gesture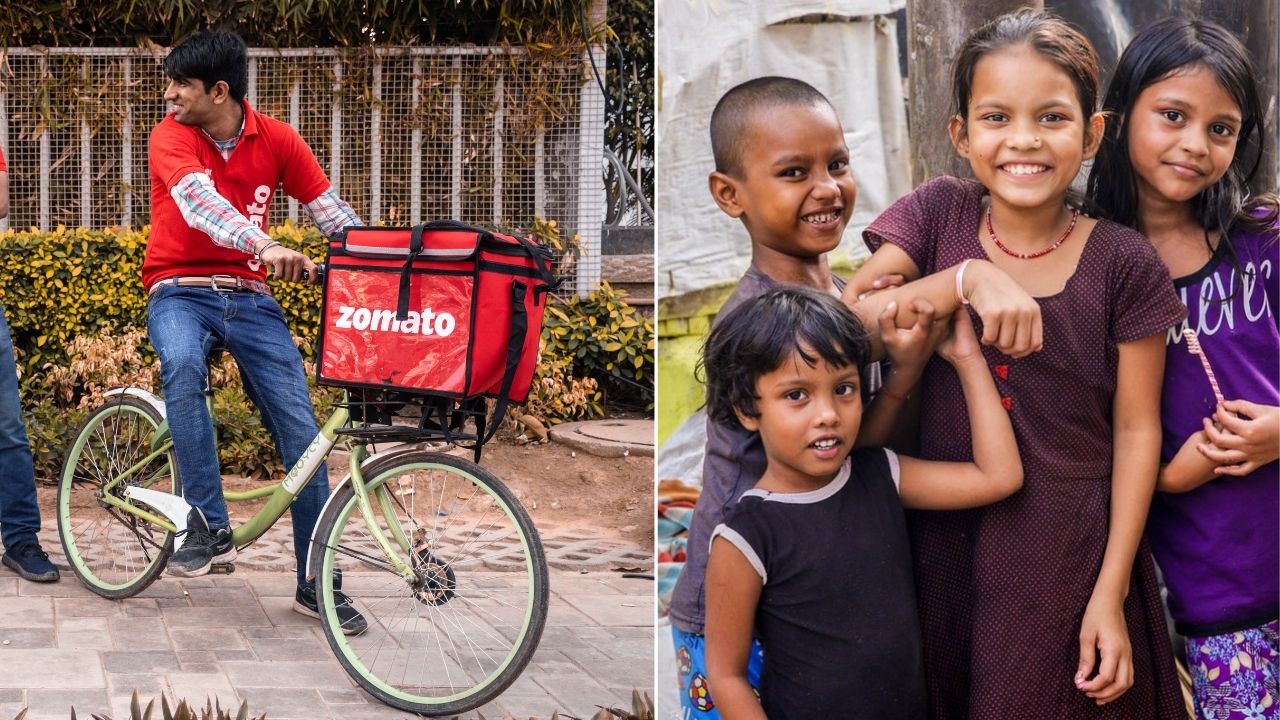 The internet is the most powerful thing that offers almost everything. Whether you want to learn something or buy something, you can do it on the internet. If you are down, the internet also offers several inspiration stories to lift your morale. Today, we are going to tell you a story of a food delivery guy, who'll win your hearts.
We are talking about Pathikrit Saha living in Dum Dum, Kolkata. He used to work with the Municipal Corporation of the city but quit the job after seeing the plight of underprivileged children, as he wanted to help them. He devoted his life to helping those kids on the streets.
Currently working as a delivery executive at Zomato, he feeds the homeless kids with the canceled orders. He has also joined hands with the local eatery, whose excess food is distributed among the kids.
https://www.facebook.com/photo.php?fbid=2148989395208905&set=a.102282719879593&type=3&theater
According to a report of Times Now, when an order used to get canceled earlier, the delivery partner would get the food to take home. However, the company has now collaborated with Feeding India to distribute these foods to orphanages and old age homes.
"So much food is wasted from restaurants every day, and not even 1% of it reaches these hungry kids. I appeal to all restaurant owners, food delivery guys and of course, the food delivery companies to take this into account and reach out to the helpless and hungry in their neighbourhood."
https://www.facebook.com/photo.php?fbid=2133193506788494&set=a.605167306257796&type=3
He even teaches kids in the evening and encourages them to take admission in government schools. He is fondly called "Roll Kaku" by all the kids.
He also founded an origination named Helpp Association to help them in his locality. The organization provides stationery, uniforms and medical kids along with distributing foods and warm clothes in the winter.
We should also learn from him and do something for these underprivileged kids so that children would get proper life rather than falling prey to drugs, begging or something worse.