Television
THIS Actress from Yeh Rishta Kya Kehlata Hai is all set to get Married in December!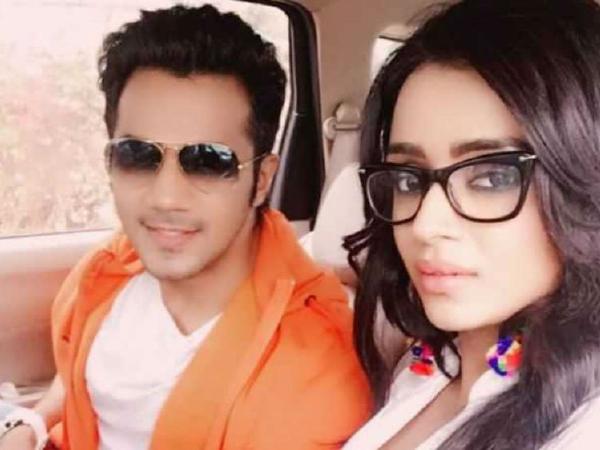 Parul Chauhan is a phenomenal actress in the Television Industry! She made her debut with the show Bidaai and soon become everybody's favourite! After years of a break, the actress came back on television in one of the most popular shows of Indian Television, Yeh Rishta Kya Kehlata Hai! The actress has been best friends with Chirag Thakkar for quite a long time now and henceforth has decided of taking her friendship to the next level by setting up to get married to the guy in the coming December!
https://www.instagram.com/p/BmL099MhcJ-/?hl=en&taken-by=parulchauhanoficial
The Yeh Rishta Kya Kehlata Hai actress broke the news of her getting married over her Instagram account by writing, "I believe marriage is lifelong commitment and friendship is a life long engagement .! Chirag, Every single day i spent being your friend , I realise how lucky i am to live such a amazing life.!! By choosing best friend for marriage , i chose happiness for life .! You are the best thing happened to me.! Thank you very much to Rajan sir who always treats me me like his daughter and being always my mentor and family..! Thank you my family and friends and fans for unconditional love 😀❤😘 Chirag i have no words to explain but onething i would like to tell you that , in you i have found unconditional love for friendship and you will be my closest truest friend forever❤ #weddingbells#amazinglife #soexcited #happyme#becauselifeisbeautiful"
https://www.instagram.com/p/Bn2sSWsAoxB/?utm_source=ig_embed
Parul also revealed how she met Chirag back in 2015 through a common friend and was instantly taken away by his simplicity and how he generously treats the people around him. Parul never thought that she will be getting married to Chirag but always hoped to see a guy as loving and as caring as him.
Parul and Chirag are getting married on December 12. They are yet to finalise the venue as Parul revealed, "We haven't zeroed down on the venue yet but there will be a court marriage in Mumbai followed by a small function in my hometown Lakhimpur Keri, Uttar Pradesh and a get-together in Mumbai."
Stay tuned for more updates!