News & Gossip
These Valentine ' s Day Special Memes And Jokes Are Just Too Funny, Singles Will Love It.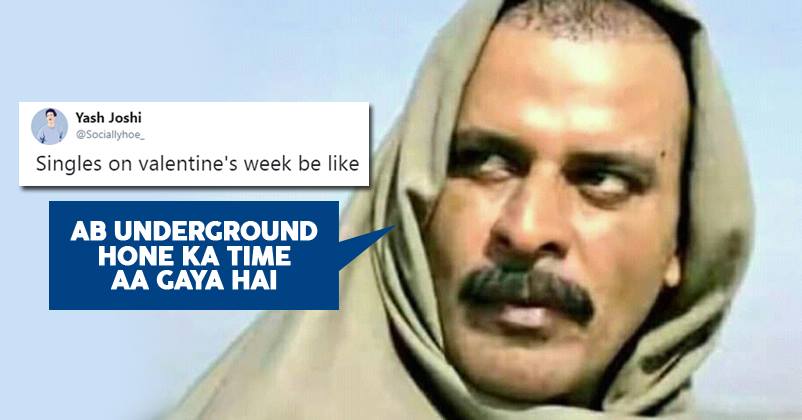 Valentine's Day "the day to celebrate love" is here, with plenty of people sure to panic- purchased heart-adorned cards, bumper boxes of chocolate. While one go to their partner or visit their beloved or two are planning a long drive, love songs will instantly get in the mood for a mushy day ahead. While Valentine's Day is now heavily commercialised, the church originally decided to make the day a Christian celebration to honour St Valentine.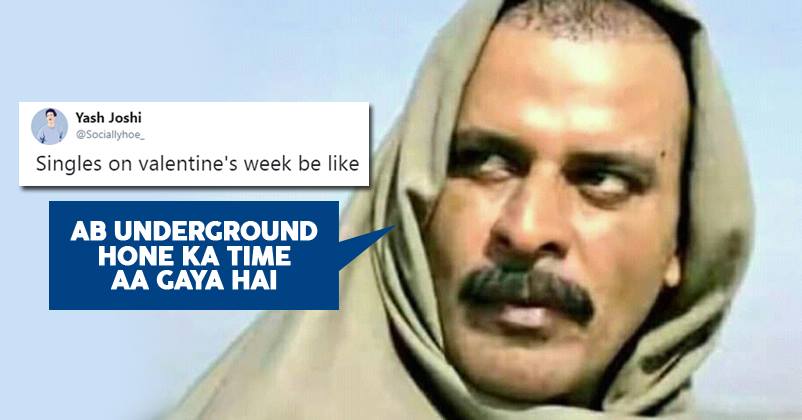 The event falls on the same day each year. February 14 of course – which this year is a Thursday. Couples across the globe typically recognise the annual celebration by exchanging gifts, flowers and cards, although it it isn't a public holiday in every country.
Singles all over are flooding Twitter with memes and jokes on how they will be celebrating this season of love and compassion only with themselves.
Here are some. Have a look.
Perfect #ValentinesDay2019 pic.twitter.com/wpEz5Ah2N5

— Buzzing Trends (@buzzing_trends) February 14, 2019
#MensConference "We have postponed #ValentinesDay2019 till after the conference pic.twitter.com/OX2hSFVk1M

— Muchiri Wa Gitaù (@Muciri_jamba) February 14, 2019
https://twitter.com/i/status/1095822441857855488
https://twitter.com/TBoywonder/status/1095919531564904448
#ValentinesDay2019
* When you are single AF and apne subha se ek bhi couple k pitne ki khabar na suni ho *

You : Hey, bajrang dal pic.twitter.com/AJ1kNaRZHM

— Pakalu Papito (@HumorouslySaid) February 14, 2019
Q: How's The Josh?

A: Sorry….Married to I, Me, Myself! ❤️#ValentinesDay2019 pic.twitter.com/p9vD7MNoH2

— Arnaz Hathiram (@ArnazHathiram) February 14, 2019
https://twitter.com/AfifaVirk/status/1095765949582594051
https://twitter.com/tarak9996/status/1095760982830239745
https://twitter.com/i/status/1095725474557382656
https://twitter.com/SupaGirlZombie/status/1095693708782170112
Rescued this from the trash bin. Some people have no sense of humor when it comes to Valentine's Day. #love #ValentinesDay2019 #Outtakes #giftideas pic.twitter.com/vF64Lie3AF

— Garfield (@Garfield) February 12, 2019
Ladies look sharp this valentine oo!! Some guys will work their magic this year again😂😂😂.. #fiifikoliko #valentinesday2019 #WeAreGhanaianCreatives #love #ValentinesDay #ghana pic.twitter.com/wuYffnZdmA

— Fiifikoliko (@fiifi_koliko) February 7, 2019
Singles on valentine's week be like#ValentinesDay2019#valentinesday #ValentinesDayGift pic.twitter.com/4tfNe6oSb0

— Yash Joshi (@Sociallyhoe_) February 4, 2019
https://twitter.com/nillkool9/status/1092100267603095553
https://twitter.com/imranyh/status/1090179650842750976
* #ValentinesDay2019 #ValentinesDay *

When couples spotted in public…..

Bajrangadal: pic.twitter.com/I7mxATyP55

— Imran (@imranyh) February 3, 2019