News & Gossip
These Hilarious Reactions To Deepika And Ranveer ' s Wedding Pics Will Make You ROFL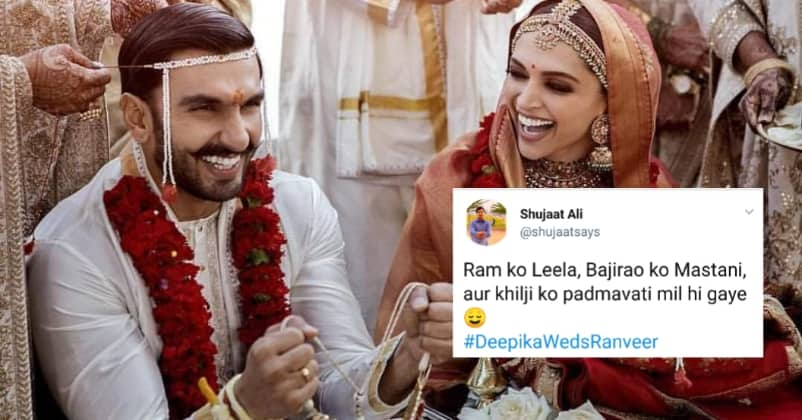 Finally, Ranveer Singh and Deepika Padukone are husband and wife. The most adored Bollywood couple tied the knot in a private and intimate wedding ceremony in Lake Como, Italy. The newlyweds took to Twitter and Instagram to share the first pictures from their wedding. They shared two images looking radiant. Â The pictures of the newlyweds were trending on social media for days.
First of all check out the pictures down below.
1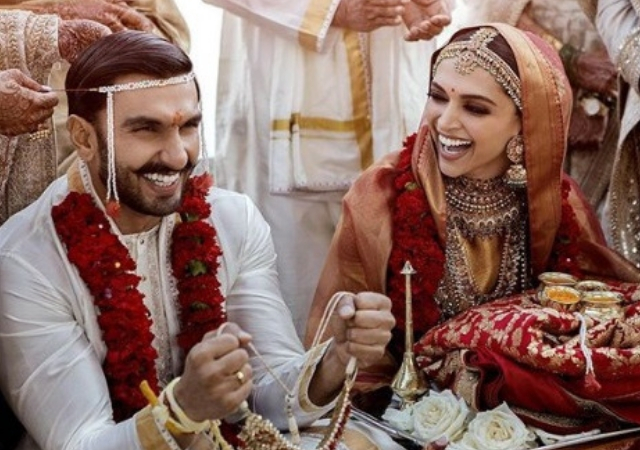 2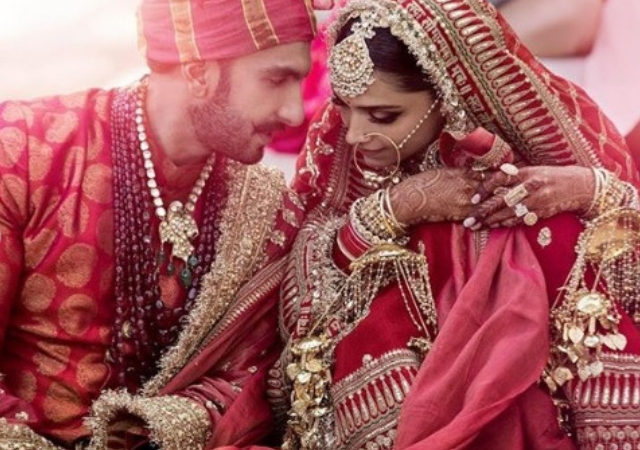 Both Deepika and Ranveer are looking adorable together. These pictures are too beautiful to be missed.
Initially, Deepika and Ranveer announced that their wedding image will be out by 6 PM on November 15, but due to some issues, it got delayed, which created a huge suspense among the fans. This also gave netizens a chance to show their creativity, as they gave some funniest reactions to the same. We have brought you some of the funniest reactions to the highly anticipated Deepika Padukone and Ranveer Singh's wedding.
This Is How Twitter Reacted to Deep-Veer Wedding:
1
Beth Jaiye ! Shant Hojaiye#MeeraKumar #LokSabha #RanveerDeepika #DeepVeerWedding pic.twitter.com/KQW0WELTrC

— Nisarg Mankad (@MankadNisarg) November 15, 2018
2
https://twitter.com/Shatabdi30/status/1063105692138008576
3
#DeepikaWedsRanveer pic.twitter.com/7Ly6gvymSE

— Lalsalam Sayyad (@lalsalamsayyad) November 15, 2018
4
https://twitter.com/HardcoreSrkian/status/1063111620061249536
5
https://twitter.com/TaimurMedia/status/1063106476208721920
6
https://twitter.com/shujaatsays/status/1063106382726160384
7
Pic 1: FAKE
Pic 2: ORIGINAL#DeepikaWedsRanveer#DeepVeerWedding#DeepVeerKiShadi pic.twitter.com/Xq063Scf2l

— Krishna (@Atheist_Krishna) November 15, 2018
8
https://twitter.com/kgurjar253/status/1063110412412116992
9
https://twitter.com/ThaparRishi/status/1063112248418160640
10
Some idiots: "These #DeepikaWedsRanveer pictures are sooo cute ❤️"

Other idiots: "No way, Virat and Anushka's were definitely better"

Me: "Jab apne Sallu bhai shaadi karenge na…"

— Akshar (@AksharPathak) November 15, 2018
11
https://twitter.com/RanveerSinghtbt/status/1063145287567454208
12
https://twitter.com/EastIndiaComedy/status/1063087715321810945
13
https://twitter.com/filmeyshilmey_/status/1063083413752700928
14
https://twitter.com/reputationswxft/status/1063122279435915265
15
Disappointed that Ranveer Singh didn't get married in a fluorescent jumpsuit.

— Trendulkar (@Trendulkar) November 15, 2018
Ranveer Singh and Deepika Padukone just got hitched. However, they have already become the target of memes creators. These memes are seriously funny.
What do you think of this? Tell us your thoughts in the comment section down below. Stay tuned for further updates.