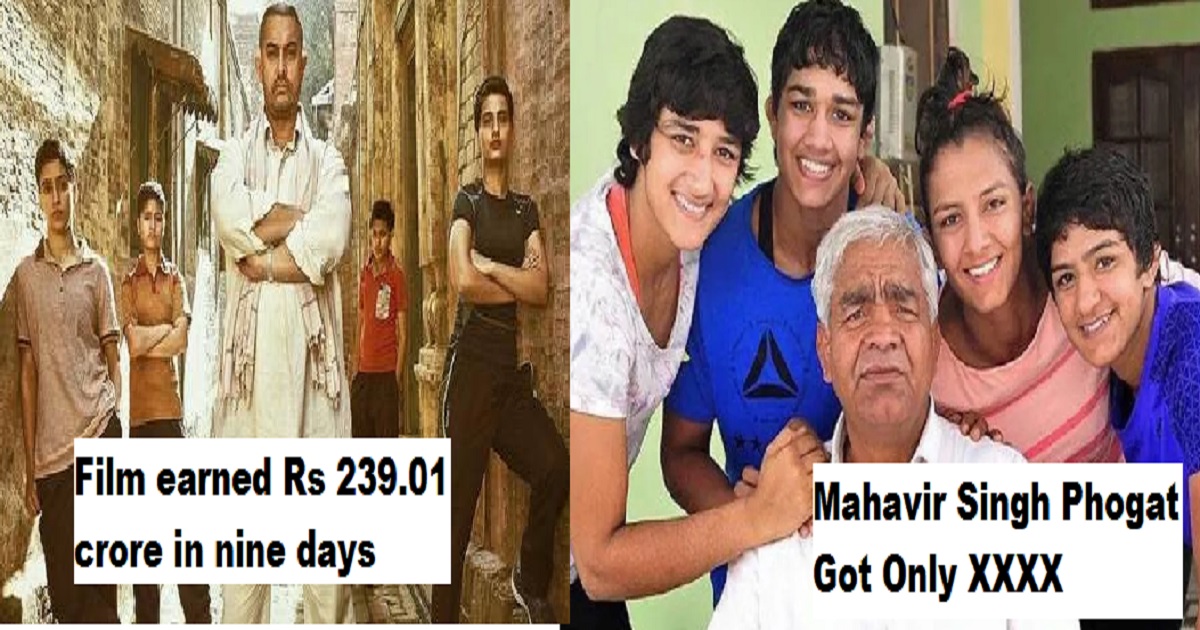 Mahavir Singh Phogat
The day Dangal was released, It was a super-duper blockbuster all over the world. It was a record-breaking performance of all the artists. The film stars Aamir Khan as Mahavir Singh Phogat. It is a real-life story of the Phogat family on wrestling, and the iconic dialogue which says, 'Maari Chori Choro Se Kum  Nahi Hai'. The biopic collected a total of Rs 239.01 crore in nine days. Mahavir Singh Phogat received close to Rs 80 lakh.
 Milkha Singh
Farhan Akhtar did real-life Milkha Singh role and it touched everyone's heart and felt proud of him for our country. 'Bhaag Milkha Bhaag' was a Super Hit film But the shocking part is that the real-life Milkha Singh charged Only Re. 1 for giving every one of the subtle elements of his story to the directors.
 Mahendra Singh Dhoni
"M.S. Dhoni: The untold story" is based on the Indian cricketer and former captain of India Mahendra Singh Dhoni. Sushant Singh Rajput portrayed the character of MS Dhoni so real that his skills and acting were loved by the audience worldwide. Dhoni charged a massive amount of Rs. 80 Crores to open his real-life story to Director.
 Paan Singh Tomar
"Paan Singh Tomar" is based on an Indian athlete who is forced to become a bandit when the system fails him. A well-executed script and Irrfan Khan's great performance make it a compelling watch. Paan Singh Tomar's family was paid 15 lakhs for giving his story to the audience.
 Sachin Tendulkar
The film named "Sachin – A Billion Dream" was not the film but a documentary on the life of Indian cricketer Sachin Tendulkar. The God of Cricket Sachin documentary released on  26 May 2017 in India. The film earned Rs. 17 crore in two days. The Sachin Tendulkar has charged around Rs 40 crore for the movie.
Sanju
Raju Hirani's Sanju created a storm at the box office. Sanju broke many box office collection records. This film stars Ranbir Kapoor in the lead role as Sanjay Dutt. It received a total of Rs. 438.50 crore approx and Sanjay Dutt took 9 to 10 crore, plus a portion of the box office profit.
Mary Kom