News & Gossip
"There Is A Big Difference Between A Husband And A Boyfriend" – Priyanka Chopra Jonas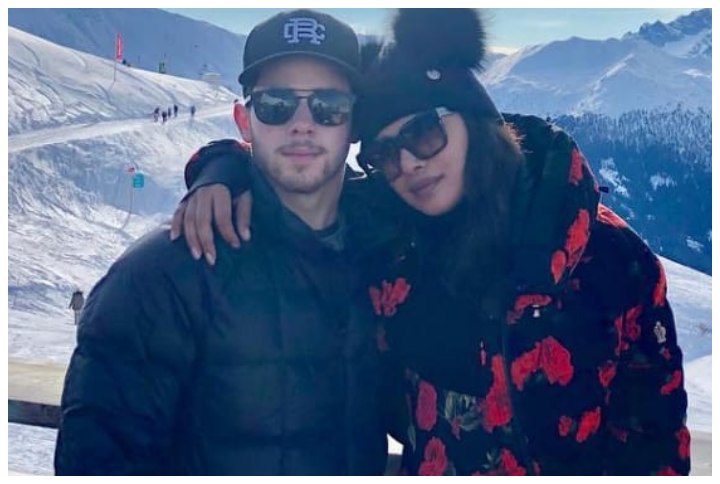 Year 2019 witnessed two big weddings of Bollywood Industry, one of Deepika Padukone and Ranveer Singh and the other of Priyanka Chopra and Nick Jonas! The two lavish weddings made huge headlines and now that the couples are back to their routine, here's a gossip showing up how much Priyanka is in love with her husband Nick Jonas that she has n stopping praising her husband! Priyanka Chopra said there is a big difference between a boyfriend and a husband!
https://www.instagram.com/p/BtckWxPHAAp/
Priyanka Chopra was recently invited as a guest at the Good Morning America show and the lady talked her heart out! There were anchors – George Stephanopoulos, Robin Roberts, Lara Spencer, Amy Robachand Ginger Zee. Of the many things they chatted about, they obviously discussed the most recent major news of Priyanka Chopra's life – The Nickyanka Wedding and the married life of Priyanka Chopra and Nick Jonas!
https://www.instagram.com/p/BsGFw-tn7oJ/
Priyanka explained to the hosts how Indian weddings are a big deal. Hence several Reception Parties hosted by the duo were in order to combat the enormous guest list which couldn't be accommodated at the comparatively smaller wedding. After the numerous parties, PeeCee admitted she was "wedding-ed out" by the end of it all. She said, ""There's a BIG difference between husband and boyfriend…it's a good thing to be married to a good husband!" - @priyankachopra 💗😍 (VC: Good Morning America) #priyankachopra"
https://www.instagram.com/p/BtixJZcAOSH/?utm_source=ig_embed
Stay tuned for more updates!