News & Gossip
The Most Trusted Celebrities In India, Look At Who Tops The List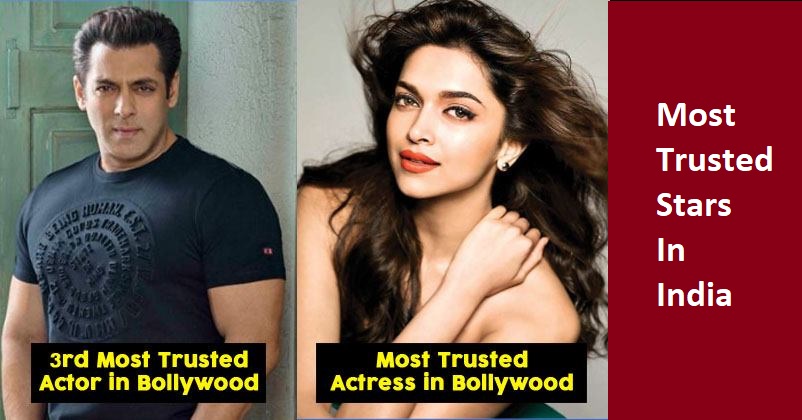 Many top celebrities endorsed many products, which boosts the sales of that particular product. From actors to cricketers, everyone is endorsing top brands and their immense fan following, who always want to copy their favorite stars, which help in the increase of sales.
TRA Research conducted a survey on 2315 consumers in 16 different cities to decide which celebrity is the most trusted by fans. The survey was conducted about 39 popular personalities from film, sports, Business and many more.
The survey showed that megastar Amitabh Bachchan is the most trusted personality in the country also securing the first place in the list of most trusted actors. Superstar Aamir Khan and Salman Khan secured second and third spot respectively followed by Akshay Kumar and Shah Rukh Khan on fourth and fifth respectively.
In the South film industry, veteran actor Rajinikanth is the most trusted celebrity followed by Vijay and Vikram in second and third spot.
Actress Deepika Padukone is the most trusted actress, whereas Katrina Kaif and Madhuri Dixit secure second and third spot followed by Alia Bhatt and Kajol on fourth and fifth.
CEO of TRA Research, N. Chandramouli said, "Personalities become household names and consumers relate to them in a very personal way. TRA's Most Trusted Personality 2019 Report unveils a list of stars who have not just enacted their script well but have built a strong trust-connect with the viewers through their communication."
Here Is The Complete List of Most Trusted Personalities In India: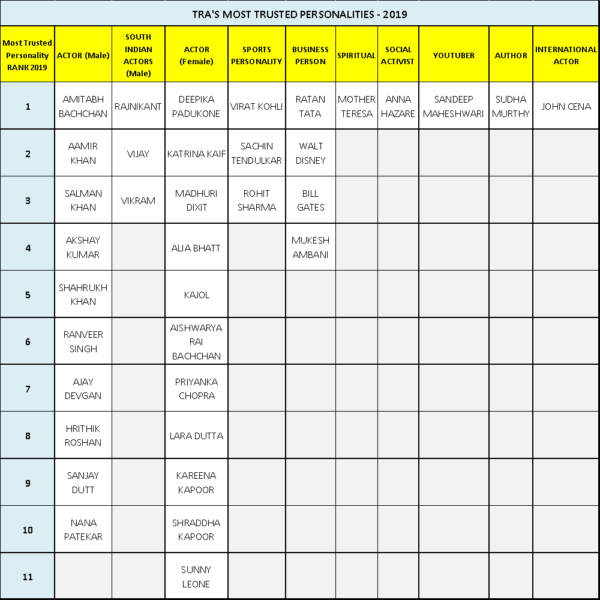 Do tell us what do you think of the same?