News & Gossip
Suzanne Khan Shared This Loving Message For Her BFF Sonali Bendre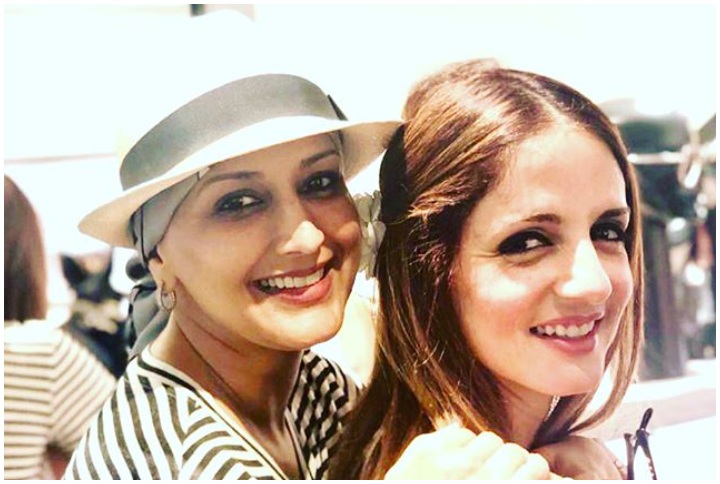 Its been a month that the news of Sonali Bendre suffering from cancer broke out! The actress had taken up her social media to share with the fans that she had been detected with a high grade cancer and that she will now undergo a treatment for the same! Right since that day, we see her posts over social media and all it reflects is that the lady is a fighter who is giving a tough fight against cancer! Recently, Suzzane Khan, Sonali Bendre's close friend put up a post on Instagram, in support of her!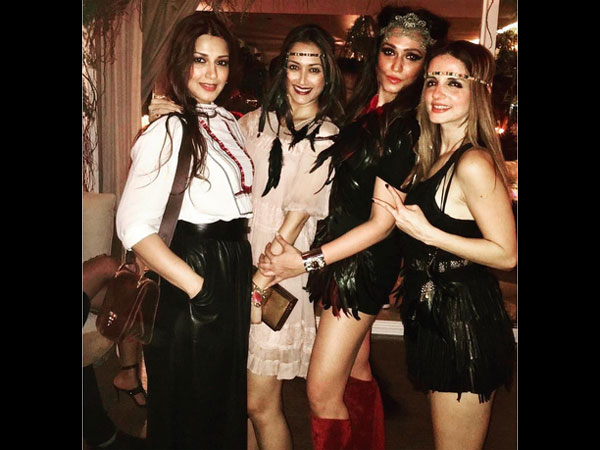 Sonali Bendre is backed up, not only by Goldy Behl and Ranveer Behl but also by a group friends who are standing with her in her fight against this deadly cancer! The source of all her courage and strength is this group of loved onse who are with her in the time of need and are absolutely hopeful of Sonali Bendre overcoming this cancer!
Suzzane Khan too her Instagram to put up a post showing the strength of friendship she shares with Sonali Bendre! The post was captioned, "What I know for sure… I know for sure that no matter what the tide brings in we have each other to carry on our backs n swim safely to the shore…
I know for sure in a world filled with question marks these have all my answers… and I definitely know how beautiful the future gonna be…. coz I have them to share it with… my force field @iamsonalibendre, @gayatrioberoi #shibster ♥️♥️♥️♥️👊🏻 #allforone #oneforall ♥️"
https://www.instagram.com/p/Bma8jUwgaTV/?utm_source=ig_embed&utm_campaign=embed_loading_state_control
More power to the lady and we pray that she recovers soon! Stay tuned for more updates!