News & Gossip
Sushant's legs were broken, neck had needle marks, alleges hospital staff | Shweta demands arrest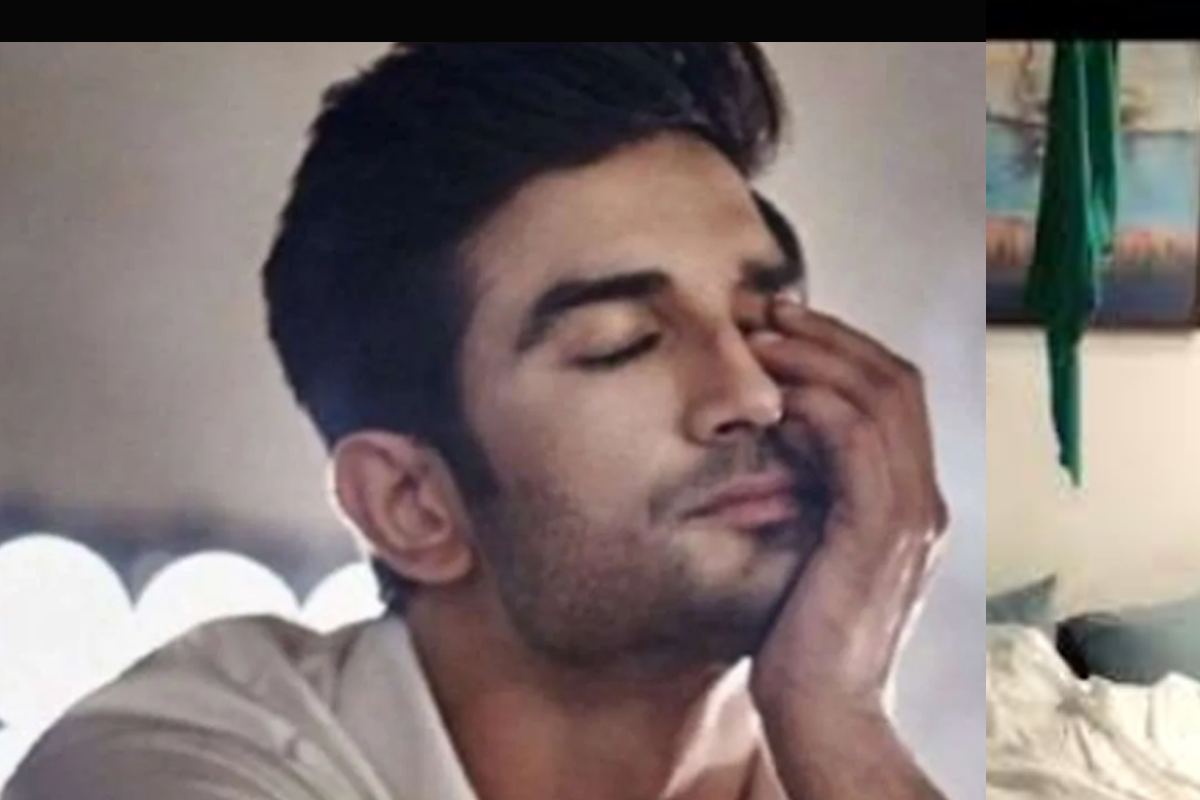 Since the day of Sushant Singh Rajput's demise, almost every day we stumble upon new conspiracy theories trending on social media platforms surrounding the late actor's death. With each new development in the case, 'Kedarnath' actor's death mystery becomes murkier than ever. And if we talk about recent past, a lot of revelations in the case have come into light; from his girlfriend Rhea Chakraborty's leaked 'drug chats' to a viral video of a hospital staff claiming that it as a 'clear case of Murder'.
In the times when Central Bureau of Investigation is already probing the high profile celebrity case and the hospital's post-mortem report states that the actor was died of asphyxia due to hanging, a video making rounds on internet shows a worker, who had taken late actor's mortal remains to the hospital, claiming that it wasn't a suicide but a clear case of murder.
In an interview with a leading news channel, the worker claims that Sushant's body had turned yellow and there were needle marks on his neck. He also alleged that the actor's legs were broken and weren't straight when his mortal remains were brought to the hospital. Making the shocking revelation he went on to claim that doctors attending the actor's body were also calling it a 'murder'.
Sharing the controversial video with a caption, Sushant's sister Shweta Singh Kirti demanded the arrest of her brother's culprits. Her caption read, "My God!! Listening to news like this breaks my heart a million times…what all they did with my brother. Please, please arrest them!! #ArrestCulpritsOfSSR."
https://www.instagram.com/p/CEdZf3ZBQnN/?utm_source=ig_web_copy_link
Reacting to the viral video, Vikas Gupta too shared the same clip and wrote, "This made me cry – his feet were drilled with nails or what. His leg was broken. There were marks on his neck. What the hell was done to #sushantsinghrajput that night. People still are thinking he killed himself and there is no foul play. God forbid if something like this happens to your loved one or either of you. Only then will u understand the pain he must have gone through last moments when he must be struggling to live and asking for help. It would be worse than this. Universe is watching . Your god is watching. Beware of Karma."
Meanwhile, after Enforcement Directorate has shared the recovered 'drug chats' from Rhea's mobile to CBI, Narcotics Control Bureau too has also launched its independent probe in this matter and has filed an FIR against the 'Jalebi' actress for doing and dealing in drugs. Furthermore, the CBI on Friday grilled the actress for over 10 hours in link to Sushant's death case.