News & Gossip
Sushant's Lawyer suspects "high chances of murder" as "No time of death on postmortem report" was found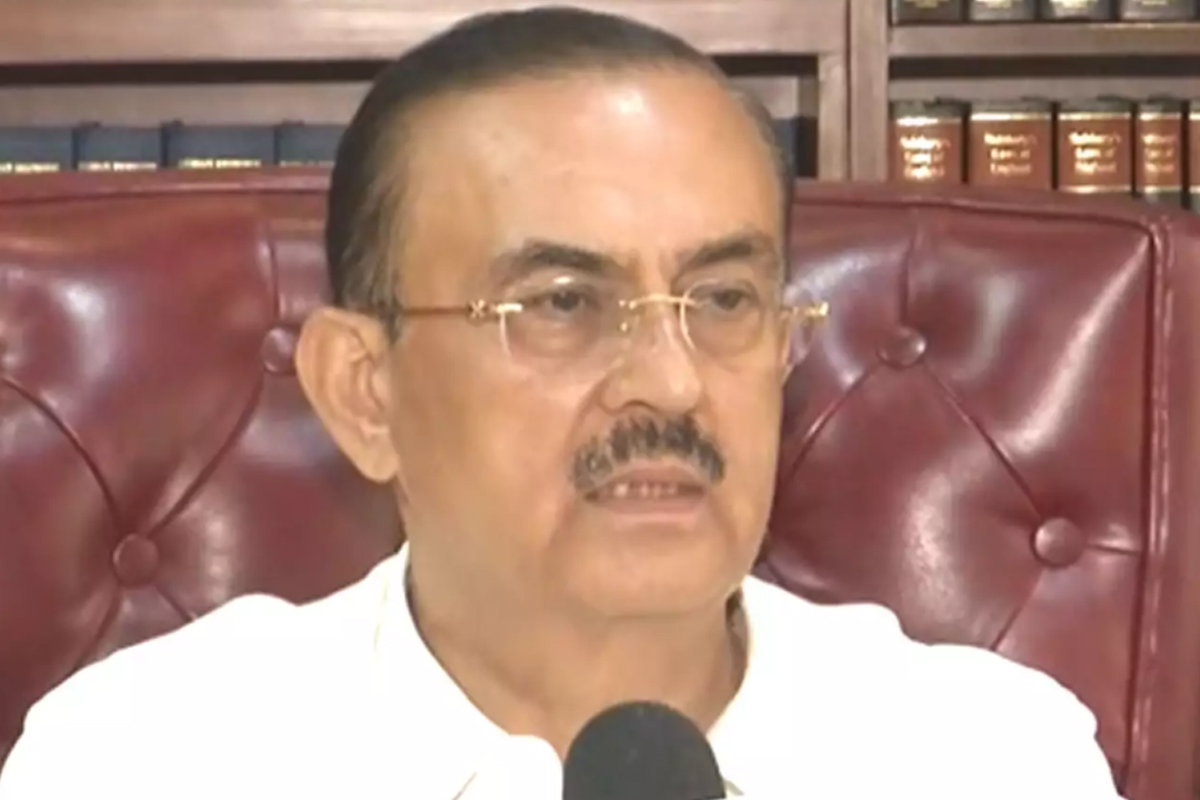 Ever since the photos of Sushant Singh Rajput's mortal remains and parts of his postmortem reports came out on various social media platforms, everyone on the internet had alleged it to be murder, not a suicide, as reported by Police in its report. And now referring to the initial reports and other factors, late actor's family lawyer, Vikas Singh has reported "chances of murder very high" in this case as "no time of death on postmortem report" was mentioned.
As the lawyer is giving detail accounts of SSR's death on behalf of his family, he has also pointed out at some crucial facts in relation to Sushant's death
As there were many loopholes indicated by several reports, the lawyer has recently revealed that Sushant's post-mortem report did not show his time of death. Also according to another report, late actor's nail clippings were reportedly have not been collected and preserved by the forensic team.
Suspecting it to be a murder case, Vikas Singh on Monday said that there are very, very high chances that it was a murder, "But after a case was registered (in Patna), he started helping Sushant's ex-girlfriend Rhea Chakraborty," Rajput family lawyer said.
Singh further revealed, "Till the time we filed the FIR, Pithani was in contact with the family and gave the impression that it was a suicide and that Sushant was under depression. The bereaved family was believing the same. But once the FIR was registered (by Sushant's father KK Singh), he was helping Rhea by sharing that email. It was at that point that the family felt it could be a murder. Now, from what he has done and questions that have appeared, the chances are very, very high that it could be a murder."
In his media interview, Vikas Singh also alleged that Rhea was obstructing Sushant's family from contacting the actor. He had said, "The family was not aware of any mental issues that Sushant was having, if he did have then the family definitely had the right to know about it. Rhea has definitely obstructed the family's contact to Sushant and his father had also sent a message to her that if there is something wrong why you are not telling me. In what capacity was she taking care of him? Because she was not his wife, taking him to various doctors, not keeping the family in loop. And when she ultimately left him on June 8, she didn't even care to tell the family if he was suffering from any problem."
Vikas also accused Rhea of making Sushant more and more vulnerable and leaving him when he decided to work in farms. He alleged Rhea for cutting all contact between him and his father, then replacing his house staff, taking over his finances and later making him dependent on her for his mental health.
The lawyer said, "Fourth step was when for the first time Sushant Singh Rajput had started taking medicines. The family was completely unaware of this – what medicines he was taking, which doctor she was taking him to. She completely conjured up a situation where she could show there's something wrong with him."
"Sushant believed Rhea and had an altercation with his sister Priyanka and Priyanka couldn't even believe that Sushant would get manipulated this way, but she wanted peace and vacated the apartment. Once she reached Delhi and told her husband about it, her husband told her that what happened was not correct as he was also there on the intervening night of April 18-19, 2019 and reasoned it out with Sushant directly through WhatsApp messages," revealed Vikas.
On July 25 that is after more than a month, Sushant's family had filed a complaint against Rhea Chakraborty, her family and six others in Patna's Rajiv nagar police station. In his complaint Sushant's father accused Rhea of 'abetment of suicide' and siphoning off Rs 15 crore from the late actor's account.