News & Gossip
Sushant Went off-grid from June 13, 2:22 PM'; Report strongly suggests something terrible!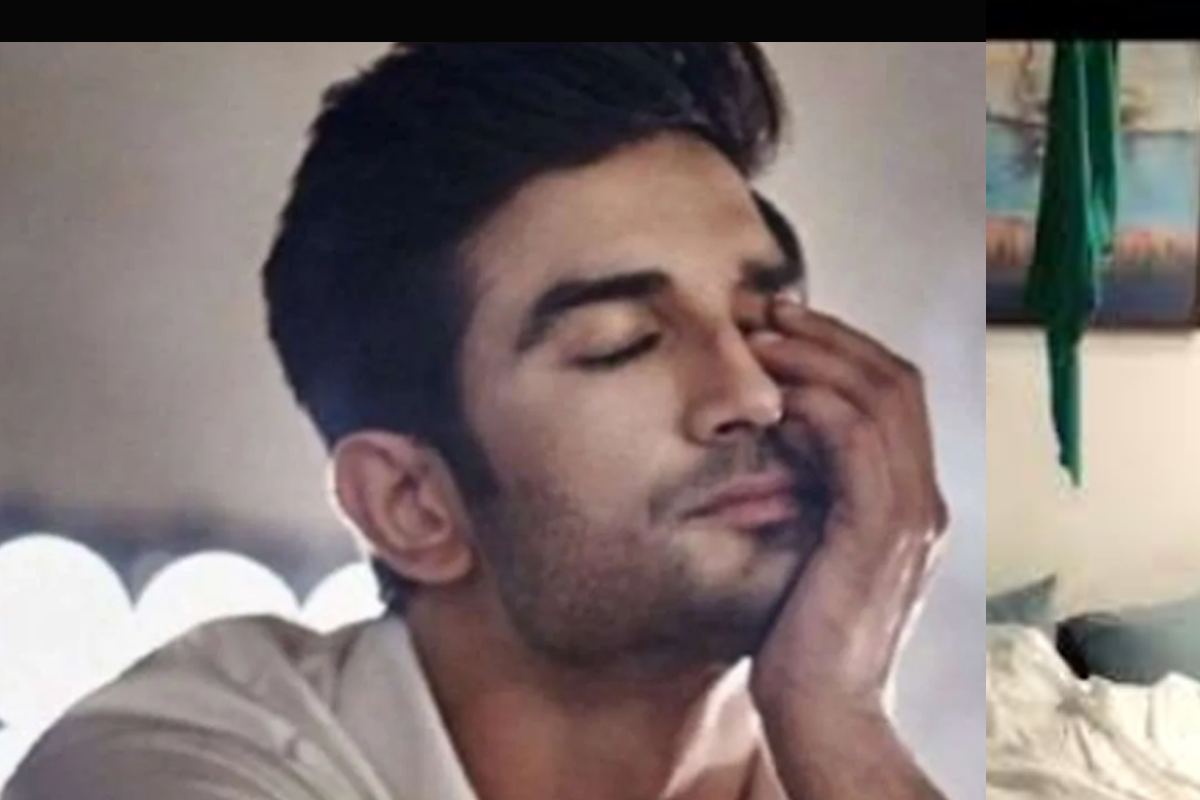 As this high profile celebrity death case of Bollywood actor Sushant Singh Rajput has been reported as one of the mysterious death cases of the film industry and despite months of investigation from the best three federal investigating agencies in the country, we know nothing that killed the 34-year-old star. But given to the head-spinning discoveries and findings it surely suggests something terrible happened to the actor on someday between June 13-June 14, as we still don't know the date of his death and it was missing from his autopsy report too but we do know the reports that are making it hard to believe that actor allegedly killed himself.
In tune with old reports, this new finding also makes us question what had happened to Sushant a day before his body was found dead in his Bandra residence on June 13. This latest report talks about the late actor's mobile records according to which, as per a top CBI source, Sushant went off-grid on the afternoon of June 13 after 2:22 PM and did not even attend any calls, or chats or messages. On the other hand, reports of missing time stamp from Sushant's post-mortem report also make it hard to claim that the actor died the same day contrary to his cook Neeraj's statement who alleged that Sushant had a glass of juice in the morning of the fateful day which gets no ground as his autopsy report mentions an empty bladder.
As per the reports, SSR had made the last call to his talent manager on June 13, at 2:22 PM after which he went off the grid and didn't receive any call or message from his phone. However, reports of his last calls mentioned him calling Rhea at 1:47 AM on June 14, but she did not answer the phone, thereafter, he reportedly called his and his friend and 'Pavitra Rishta' co-star Mahesh Shetty at 1:51 AM but this phone call also went unanswered. Later, as per reports Shetty called back at 8:30 AM in the morning but as Sushant did not respond to the call, Shetty assumed that he was sleeping and called back again an hour later at 9:30 AM. So all the calls made and received on Sushant's phone after June 13 2:22 PM all went unanswered, thus, leaving no evidence that the late actor was all this time.
If other claims are also to be considered, then Sushant's neighbour's statement would be of great value as they revealed that a day before the actor's sudden demise, the lights of his house went out quite early than usual. Also many reports were also trending just after SSR's death, questioning the blackened bruises on his body which were claimed to be a day old.
Meanwhile, CBI has taken a second opinion by the forensics experts from from AIIMS who will look into Cooper's hospital autopsy report and will also investigate the mystery surrounding Sushant's death. The special medical board formed especially to investigate SSR's case is likely to give its report on September 17, as per reports. So far, a new drug angle has also surfaced in Sushant's death case which is investigated by the Narcotics Control Bureau and the agency has arrested Rhea Chakraborty, brother Showik Chakraborty, SSR's staff members Samuel Miranda and Dipesh Sawant, and 10 other drug peddlers in connection to the drugs angle. Rhea in her NCB interrogation also allegedly gave 15 Bollywood celebrities' names including; Sara Ali Khan, Rakul Preet Singh and her designer friend Simone Khambatta.