News & Gossip
#ImmediateCBIForSSR Trends On Twitter After Anil Deshmukh's Denial For Further Investigation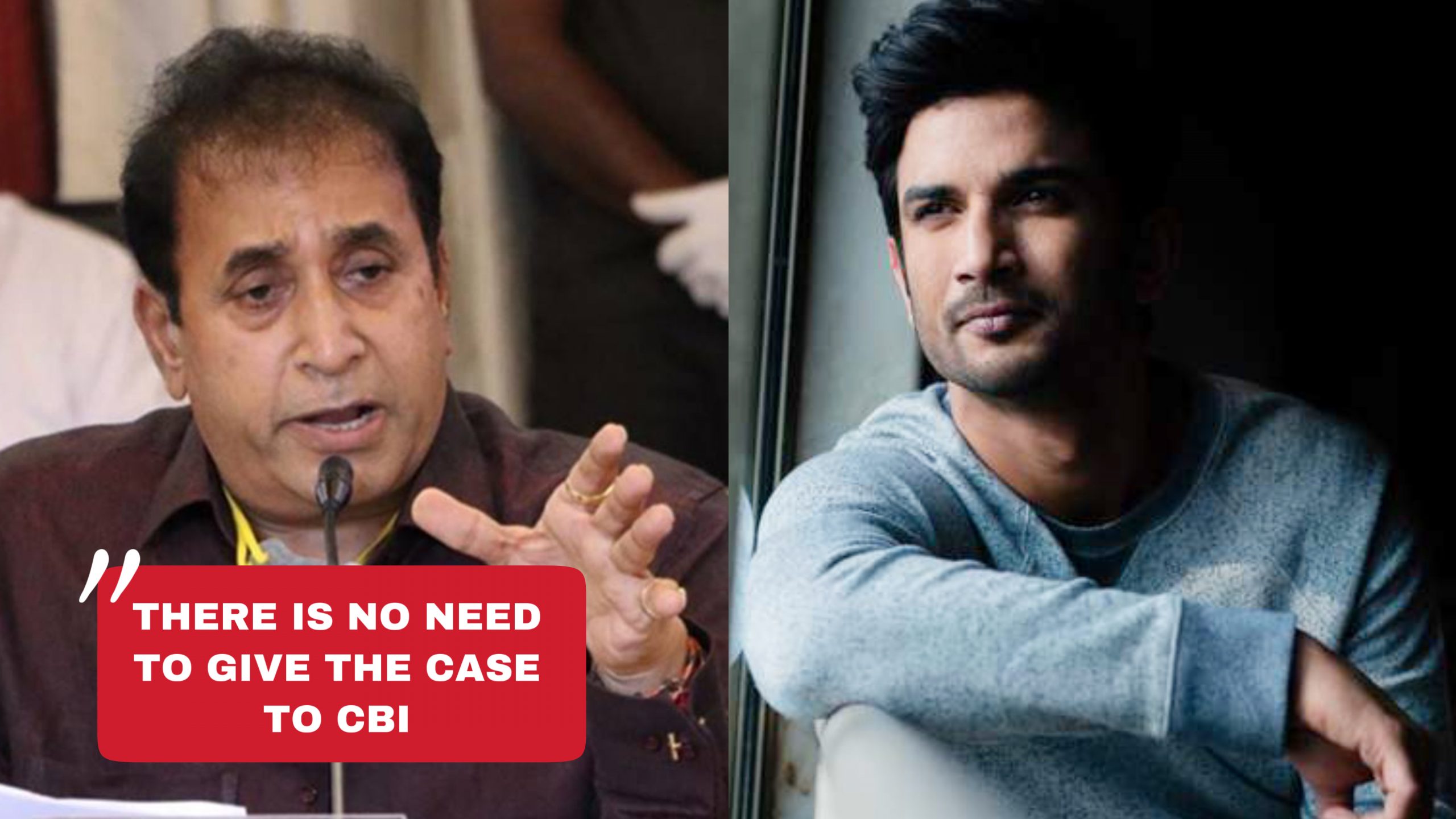 Sushant Singh Rajput's sudden death has raised many questions and suspicions on Mumbai police's report stating it a suicide case. After many people demanded a CBI inquiry into this case, including his girlfriend Rhea Chakraborty, Maharashtra Home Minister Anil Deshmukh on July 17 said that he doesn't think a CBI investigation is required and that the Mumbai Police is competent enough to handle the case.
This, however, didn't go down well with Sushant's fans, and soon after Home Minister's decision of not giving the case to CBI, the actor's fans again started demanding a CBI probe under trending hashtag #ImmediateCBIForSSR to extend their support to Sushant and get him justice.
Sharing a screenshot of Sushant's recent comment to his trainer that read he can't wait to train with him, fan tweated, "Heee was not depressed !!!! On 5 june 2020 sushant replied said "can't wait  to train with you my brother  (Sushant was looking forward to get  trained with him ) Hee was not depressed 1000000000% sureee !! He had not suicide !!!!!!We want cbi nowww !! #ImmediateCBIForSSR."
Below are a few tweets from users:
#ImmediateCBIForSSR
Whoever involved in this case, karma will follow you and maybe we are here to show you tumhe tumhare karmo tak pahunchane ke liye, how can someone hurt a beautiful soul. @itsSSR why we were not there when you needed, i ask myself everyday.. pic.twitter.com/rM4EqKATJA

— Jyoti Saxena (@JyotiSaxena777) July 17, 2020
https://twitter.com/iRaviTiwari/status/1284198772591849472
It is to be mentioned that on July 16, Sushant's girlfriend Rhea Chakraborty had also requested Union Home Minister Amit Shah for a CBI probe to know what led him to commit suicide. But just a day after her appeal, Maharashtra Home Minister Anil Deshmukh refused to take CBI into the matter and stated that the Mumbai Police is competent enough to solve the case.
After Rhea's tweet to Home Minister Amit Shah, Maharashtra HM Anil Deshmukh had said, "I have the tweets and the campaign. But I don't think that a CBI probe is required. The Mumbai Police is competent enough to handle such cases and they are investigating every aspect of the case including professional rivalry. As of now, we do not see any foul play. Details of the investigation will be shared once it is completed."
The 'Kai Po Che!' star was found hanging from the ceiling of his Mumbai Resident which at first seemed a suicide case, as the actor was also fighting depression for a long time and had stopped taking his medications prescribed by his psychiatrist. But later, many from the industry and outside it, from his family and friends to politicians, all in unison asked for a CBI probe as people can't think of any reason; why such a lively young rising star would take his life. Also, the mysterious circumstances and so many facts surrounding his death raised questions around his sudden demise.