News & Gossip
From Sushant Singh Rajput to Detective Byomkesh Bakshy in a Rap Song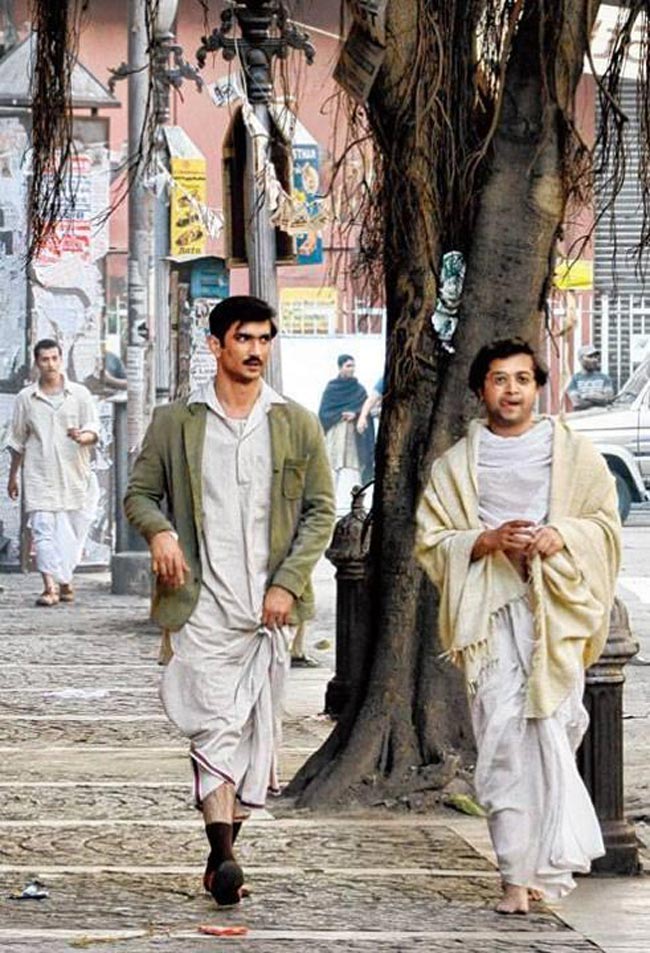 From Sushant Singh Rajput to Detective Byomkesh Bakshy in a Rap Song
IN A DARKENED PARKING LOT, THERE IS INFERNAL DANCING AFOOT
A new song titled Bach Ke Bakshy traces actor Sushant Singh Rajput's transformation from 2015 youth to colonial era sleuth in Detective Byomkesh Bakshy!
One imagines that playing the dhoti-clad Byomkesh offers few opportunities for dancing. If Byomkesh were to break into a jig, would this be it? Possibly not – but happily, as he mostly plays himself in this slick music video, Sushant is allowed to pop and lock to his heart's content. (Also Read:Byomkesh Bakshy's Masked Moriarty: Meet the Detective's Nemesis)
The mise en scene is set in a grim underground parking lot, sealed off by police tape. Sushant-as-Sushant turns on a record player – the record, by one 'Killer Band,' raps out an account of a murder, in which the 'weapon used was a chain on the neck.'
Sushant transforms into Byomkesh, one item of clothing at a time, dancing all the while.
Bach Ke Bakshy is written by composer-lyricist Sneha Khanwalkar and director Dibakar Banerjee. The extremely energetic choreography is courtesy Lauren Gottlieb.
Detective Byomkesh Bakshy! is Dibakar Banerjee's gritty take on the classic Bengali Sherlock, central figure in a mystery series created by author Sharadindu Bandopadhyay. The film, which releases on April 3, co-stars Anand Tiwari, Swastika Mukherjee, Divya Menon and Neeraj Kabi.