News & Gossip
Sushant Singh dropped my films to be a part of YRF, Dharma, claims Anurag Kashyap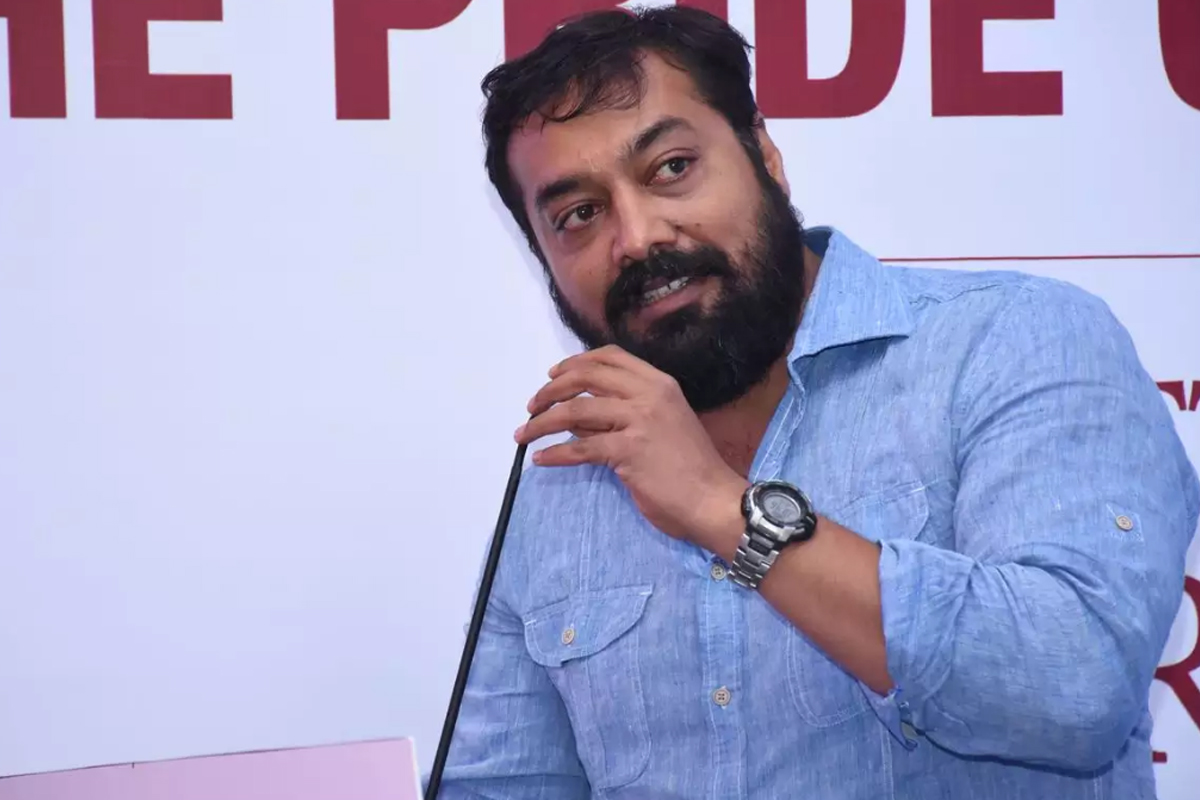 When the whole nation is remembering Sushant Singh Rajput through his last movie, 'Dil Bechara', Bollywood Director Anurag Kashyap has stirred a controversy by making surprising revelations regarding Sushant's film choices.
Sushant Singh Rajput's sudden demise had received a lot of uproar and had given rise to many angles to his alleged suicide case. Following Sushant's death, a lot of things have come to light; Nepotism, favouritism, and inside connections were all alleged to be the cause of his depression leading to the actor's suicide.
Revealing a controversial and totally opposite angle to Sushant's story, director Anurag Kashyap tells how Sushant dropped his films so that he can be a part of big banners like; Yash Raj Films and Dharma Productions projects.
In this exclusive media interview, Anurag revealed that he had offered Sushant Singh Rajput his production 'Hasee Toh Phasee' opposite actress Parineeti Chopra. But since Yash Raj Films handled Parineeti, he spoke to them and signed a three-film deal with them, which landed 'Shuddh Desi Romance' to Sushant. As per Anurag, Sushant did that because he sought validation from Yash Raj Films.
The ace director also shared that he was the one who had recommended Sushant's name to Abhishek Kapoor for 'Kai Po Che' because he wanted a television star for the film.
Anurag further said that director Mukesh Chhabra used to work from Anurag Kashyap's office and that is how they first met.  Anurag remembers a time when he had told Mukesh that had he known Sushant hailed from Bihar, he would have given the actor a role in his film. However, later on, Mukesh apparently told Sushant that Anurag had written a script and wanted an actor who is based out of Uttar Pradesh. But Sushant did not turn up and went ahead to sign 'Drive' as he was very eager to do a film under Karan Johar's banner, Dharma film.
Anurag Kashyap further revealed that he did not get a call back from Sushant after he became famous with 'M.S. Dhoni: The Untold Story'. However, the director did not hold any grudges against the late actor and went on to make 'Mukkabaaz'.
In his concluding sentence, Anurag said that he understands that outsiders seek validation from big banners, which is why Sushant chose to do the films that he did.
On June 14, the 34-years-old actor, Sushant Singh Rajput was found hanging from the ceiling of Bandra resident. The actor was said to be suffering from depression but had stopped taking medications for quite a while. The reason for his depression was alleged to be the prevalent culture of favouritism and Nepotisim in the industry, which caused him lose many projects to star kids.