News & Gossip
Sushant met girlfriend Rhea on the night of June 13th, reveals an eyewitness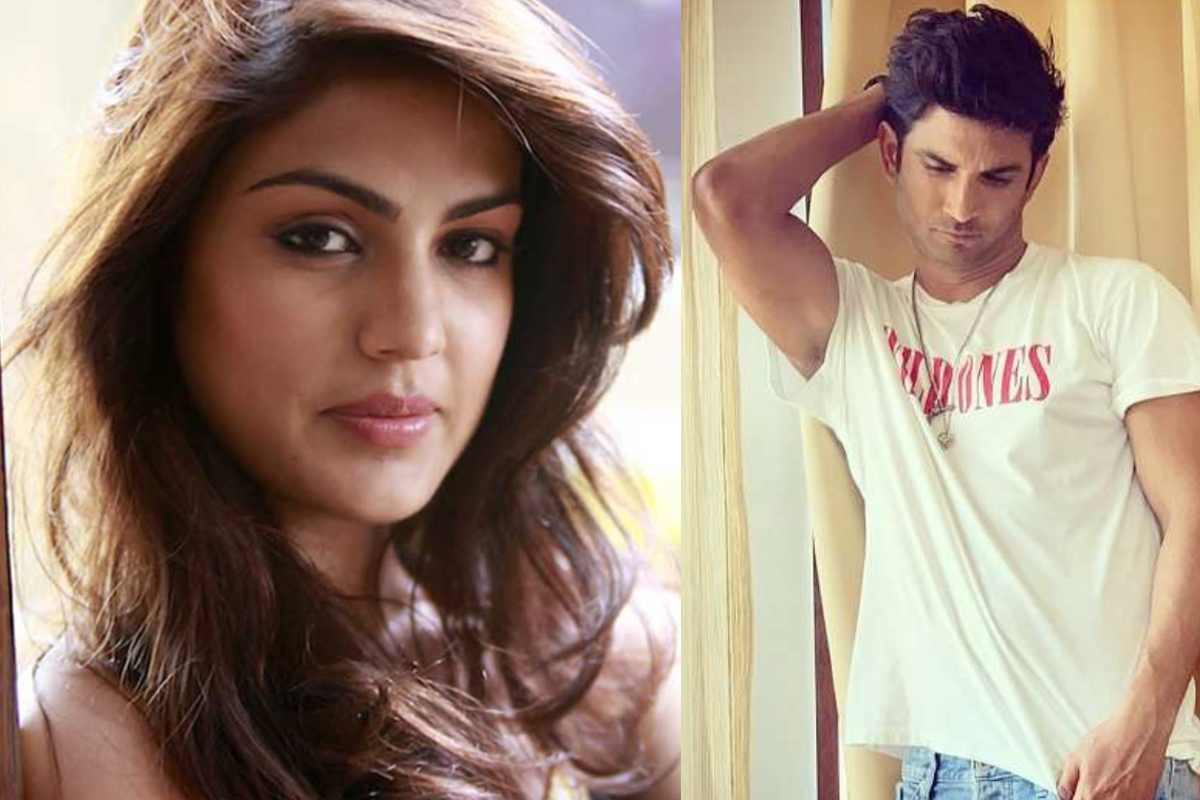 A new twist in Bollywood actor Sushant Singh Rajput death case has shocked the whole nation as an eyewitness has reportedly claimed that he saw the late actor with his live-in partner Rhea Chakraborty late night on June 13, a day before the actor allegedly committed suicide.
In his interview with a media channel, the eyewitness and a politician by name Vivekanand Gupta, revealed that the prime accused in the case Rhea Chakraborty had met Sushant around 2-3 a.m on the night of June 13th and 14th that is nearly 8 hours before the actor died. The eyewitness said, "This incident happened on the night of 13th and 14th. Eyewitness has told me that around 2 am to 3 am, Sushant went to drop Rhea till her home. So saying that she left on June 8 is not correct." The politician even pointed out to the fact that Sushant's postmortem was carried out in dim light.
Now, reacting to the recent news of Rhea meeting Sushant on the night of June 13, the late actor's sister Shweta took to her Twitter account, "This is a true Breaking News in all sense, a game changer! A witness who can confirm that Bhai met Rhea on 13th night! What exactly conspired on 13th night, that Bhai was found dead the next morning? #JusticeForSSR #SaluteRepublic #Revolution4SSR."
For the unversed, Rhea Chakraborty who was Sushant's live-in partner reportedly left the actor's Bandra flat on June 8 following a fight. As per Rhea's statement with CBI, she was experiencing anxiety issues that day and had a session at home but Sushant didn't let her stay at his house as his sister was coming home, which started the fight between the two and later the 'Jalebi' actress left for her home. As Rhea went to her parents house, on the very next day the late actor called her but instead of receiving the call she just blocked him and alleged that she never contacted him after that day.
To note, Sushant was found dead at his Bandra apartment on June 14 and his mortal remains were taken to Cooper Hospital were postmortem was carried out. As the time stamp of his death was missing from the late actor's autopsy report which creates a lot of buzz online. Initially the case was handled by Mumbai Police that in its report listed it as a suicide case but as no suicide note was found it received a lot of backlash online and people started to demand a CBI enquiry. Later, on the demand of Sushant's father KK Singh and Bihar government central government given a nod for CBI investigation in the case and after hearing of Rhea's Bihar vs Mumbai Police plea in Supreme Court, the apex court also authorised the central agency to probe the case. Now the high profile celebrity case, is being investigated by CBI, Enforcement Directorate and Narcotics Control Bureau respectively.