News & Gossip
Sushant Case: In her 2nd round of trial, Rhea Chakraborty faces ED for intense 10 hrs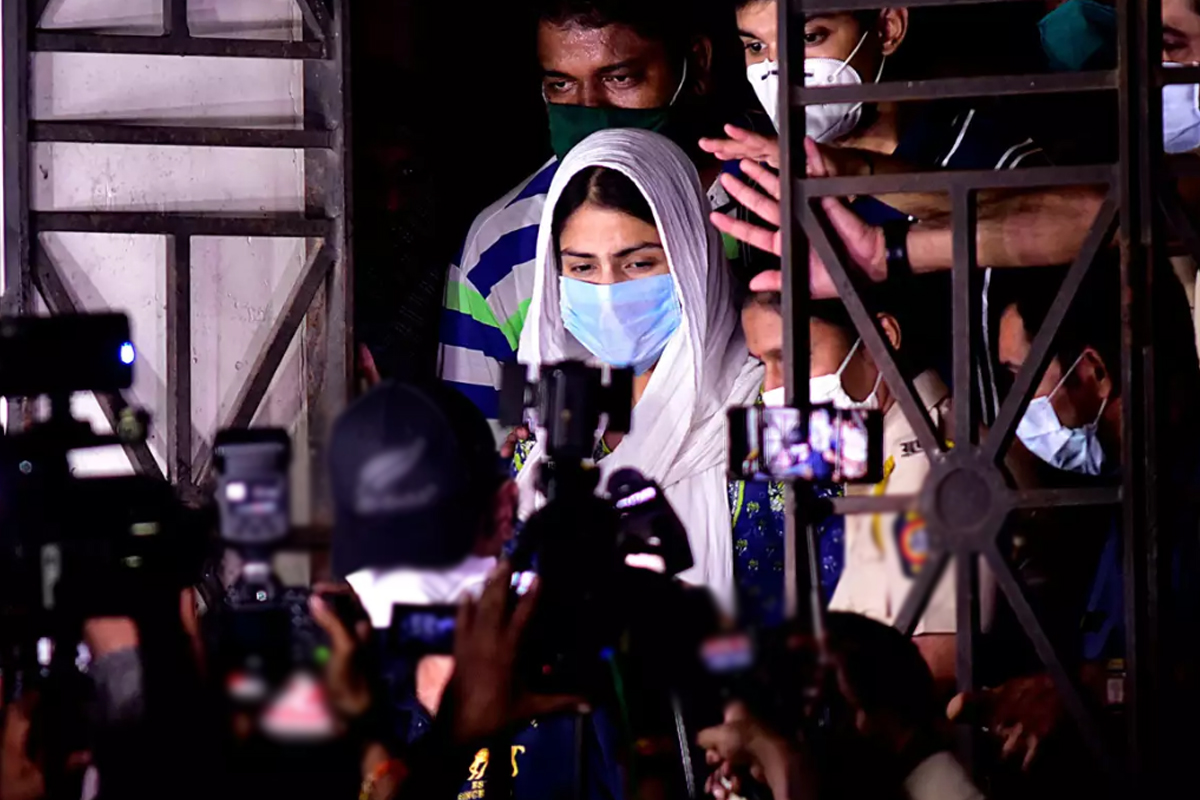 After her brother, Showik Chakraborty's 2nd round of vigorous interrogation that lasted for 18 long hours, the Enforcement Directorate (ED) on Monday grilled Rhea Chakraborty for intense 10 hours. Today Rhea and her family members were all summoned at ED office over money laundering case and other financial matters linked to the death of Sushant Singh Rajput.
Sushant's girlfriend Rhea, her brother Showik and father Indrajit Chakraborty, the business manager of Rhea and Sushant Shruti Modi, were seen at ED office who had come to record their statements in link to late actor's death.
To note, all the four have been questioned by the agency already, on August 7. Rhea's brother Showik, however, has been grilled for about 22 hours, till now. Reportedly, Showik had left the ED office around 6:30 am on Sunday after an intense overnight questioning session that had begun around Saturday noon.
Whereas, the actress was grilled for about 8 hours on Friday, where, she was alleged of her non-cooperation in the ongoing questioning with ED officials.
In its second round of questioning, ED had a more rigorous and intense trial session with 'Jalebi' actress who was seen leaving the ED office premises after long 10 hours. The details of Rhea's interrogation are not made public yet but as per ED officials, their questioning is primarily about Rhea's income, investments, business and professional deals, and links.
Furthermore, ED is also investigating about the properties linked to Rhea. They are trying to get hold of the source of purchase and ownership of two properties linked to the actress; one located in the city's Khar area and another in Navi Mumbai.
The central investigating agency has also witnessed some level of discrepancy in Rhea's statements and non-cooperation so they "want more answers" from the actress over the alleged mismatch between her income, expenditure and investments. As per ED officials, Rhea has filed Income Tax Returns stating an income of about Rs 14-18 lakh, whereas, the value of her investments is reportedly higher. They further added, that her father is a retired defence personnel who gets a pension of about Rs 1 lakh per month.
As per sources, the agency will again summon the four including Rhea (28), the prime accused in the case, record their statements under the Prevention of Money Laundering Act (PMLA).
ED had also summoned Sushant's friend and roommate, Siddharth Pithani in connection with the money laundering as alleged by actor's father in his FIR filed with Bihar Police.
In the complaint, Krishna Kumar Singh (74) had lodged a complaint against Rhea, her family and six others under various IPC sections including 341 (wrongful restraint), 342 (wrongful confinement), 380 (theft in dwelling house), 406 (criminal breach of trust), 420 (cheating) and 306 (abetment of suicide) , in Patna's Rajiv Nagar Police Station.