News & Gossip
Sushant and Rhea's controversial Europe trip; Deets that you need to know!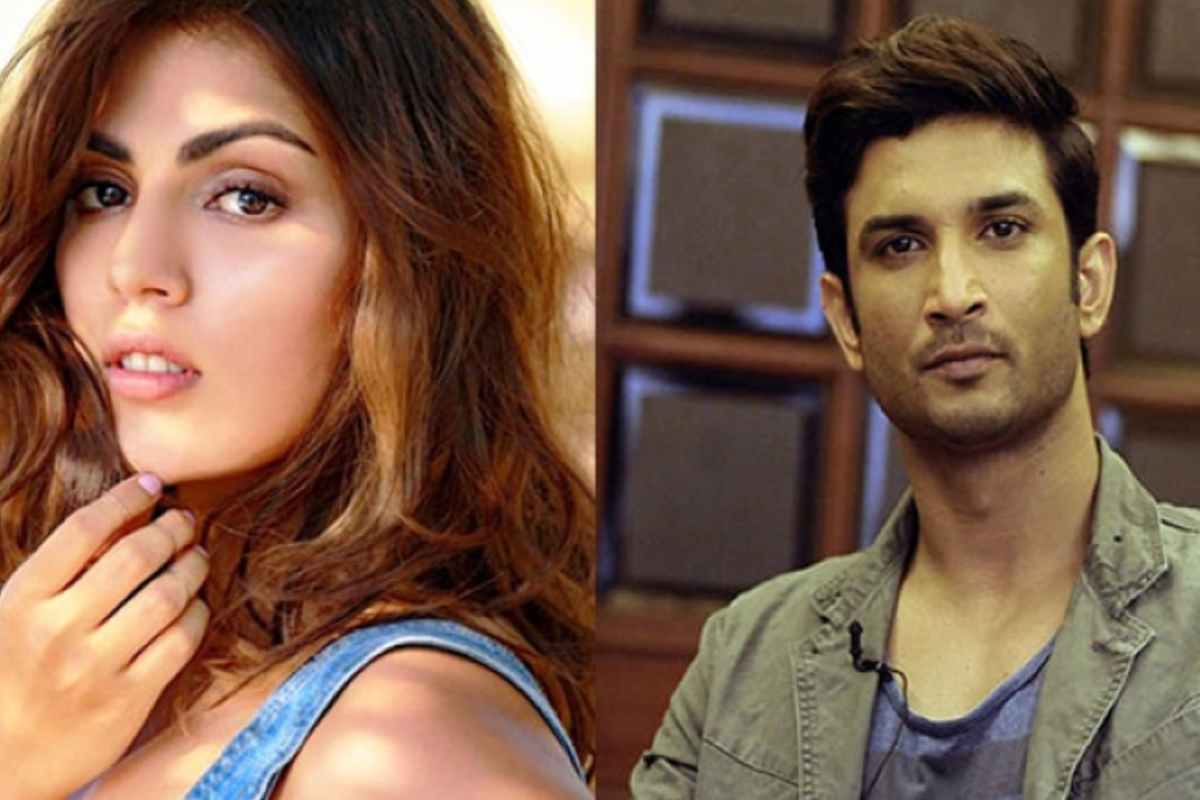 Ever since the news of Sushant Singh Rajput's sudden demise came out in public, the cause of his alleged suicide was reported to be his depression. As soon as it was claimed by many industry insiders including his girlfriend Rhea Chakraborty that the actor was seeking psychiatric help to fight his depression, the whole internet was seen indulged into finding a valid reason for him to be in depression in first place.
As we all know the actor had best of both worlds, he was smart, intelligent, successful, rich, jolly, lively, young, in love and top of everything was excelling in his career with several hits. None of the factors seems to contribute to his alleged depression, pushing him to an extent where he took his life, so what could be the real reason? This question kept netizens and his fans confused until recently his Europe trip with his girlfriend Rhea Chakraborty came under the scanner.
As per recent revelations by late actor's former assistant, Ankit Acharya, who had worked with Sushant for around long three years before he was fired on Rhea's behest, claimed that the late actor was a changed man after his return from his trip. Sushant looked frail and developed dark circled post the trip. The actor who always had a smile on his face was now turned quite and upset. In his media interaction he claimed, "He was not the same Sushant Singh Rajput who always had a smile on his face."
In fact, his previous staff also alleged that Sushant's health deteriorated post the trip.
As per reports, Sushant and Rhea had gone to Europe in October last year, after which the actor was completely changed. The celebrity couple, however, hadn't made their relationship official back then, yet, they were sharing individual pics from the trip on their Instagram accounts. However, a couple of months ago, Sushant had deleted all his posts. The couple had travelled across Italy and France and it was for the first time that Rhea had shared a picture with Sushant on his birthday early this year.
Later, when Sushant and Rhea came back to Mumbai, there was something off with the actor. As per Sushant's cook, Neeraj the actor continued to remain unwell post his Europe trip.
Talking extensively about Sushant's post Europe trip, Neeraj stated that the 'Dil Bechara' actor was in good health when he left for the trip but after his returned he remained unwell most of the time. In his media interview, the cook revealed, "He used to feel low, and Rhea gave him medicines." Neeraj also revealed that Rhea didn't let Sushant meet people since the last few months. Furthermore, Sushant's former cook Ashok Kumar Khasu, who was fired by Rhea in September, last year, asserted that the 32-year-old actor grew weak post the trip.
As per Ashok, who remained in touch with a few old staff members, working with Sushant, said, "They told me that Sir had become weak after he returned from Europe," he said. Having worked with Sushant for four years, Ashok says he doesn't buy the theories that Sushant was depressed. He also told Times Now that Rhea took the entire control post the Drive actor fell ill. "Never saw her (Rhea) taking control of him until the Europe trip post which Sushant started falling sick. In the early stages, we were told it's dengue but now I am coming to know that he was down with depression," Ashok added.
The cook, from his insider friends working with late actor, learned that no one except Sushant's friend Sidharth Pithani and Rhea were allowed to give 'Shuddh Desi Romance' actor medication. "The other staff members like Keshav and Neeraj have told me that they were not allowed to give medicine so it would be Rhea or Siddharth Pithani. It is puzzling to my mind that how my sir who was fine when I left in September suddenly became ill and went into depression," Ashok was reportedly quoted saying.
After a lot of uproar, the Centre has finally given a nod for CBI investigation in Sushant Singh Rajput's alleged suicide case on August 4. As of now, the apex court has refused to grant protection to Rhea Chakraborty from coercive action and that soon after the verdict was out, the actress was all worried and in complete shock pleading, "Please don't arrest me." The actress was reportedly panicked as she was denied interim protection, fearing her arrested.