News & Gossip
Superstar Rajnikanth can make you laugh your guts out with his action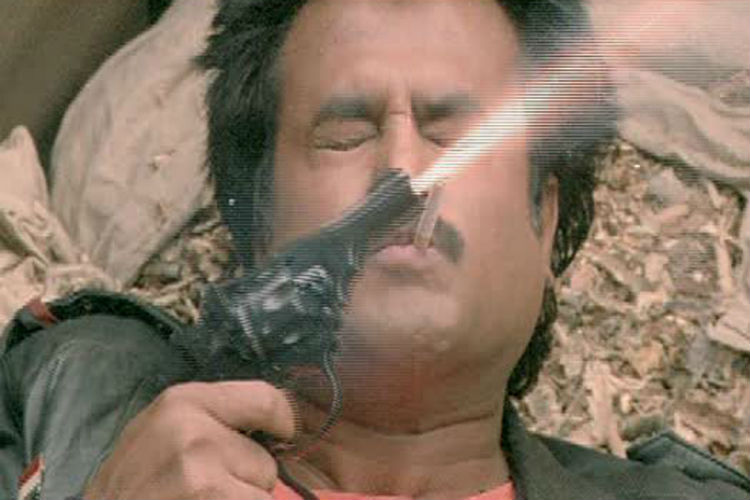 There are many action sequences in the history of Indian cinema which are debatable; however, superstar Rajnikanth is the only man who can dare to perform action sequences which are humanly impossible. A goon attacking Rajni and he holding the knife in between his teeth, from staying in the air for a minute to kicking 8 people at a time, the Tamil superstar can do anything.
Things which we can't even imagine, the superstar can easily do that effortlessly, making you fall off your chair laughing. Maybe that's why there are thousands of jokes which say nothing is impossible for Rajnikanth.
If you don't trust us, watch the funny video given below where the actor is seen bashing villains in his typical style which is hard to believe and will surely give you laugh attack.