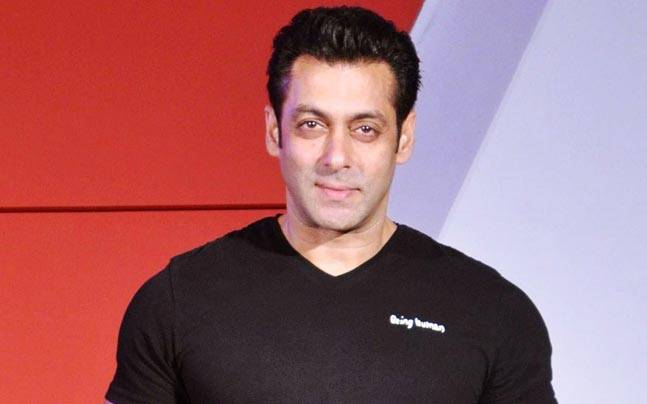 Salman Khan's age is not 51, but 64, thanks to The Greater Hyderabad Municipal Corporation (GHMC) elections. In 2016, Sallu Bhaijaan's photograph had made its way to a Hyderabadi's fake voter id card, wherein, his age was mentioned as 64 years. Well, guess what! A pic of the same is going viral on the net. In fact, the voter id card has been printed in such a realistic manner that Salman's father's name, that is, Saleem Khan is there, along with a photo of Salman Khan. A master deed, isn't it? Local people have told a news channel already that such things always happen during the Hyderabad elections and they too have suffered due to this.
However, what's worse is the fact that this voter who was officially issued in this fake voting id card with Salman's picture, even came to vote at the time of the Hyderabad civic polls. But the booth staff was stunned and zapped when the voter showed his 'Salman-faced' identity card, and naturally, didn't allow him to vote. While interacting with a news channel, a resident, Syed Haider too said, "Those who are genuine voters in a locality don't get identity cards or their names are deleted without any notice. Though this has happened with many people, it is the first time an actor's picture has appeared on another voter's id card."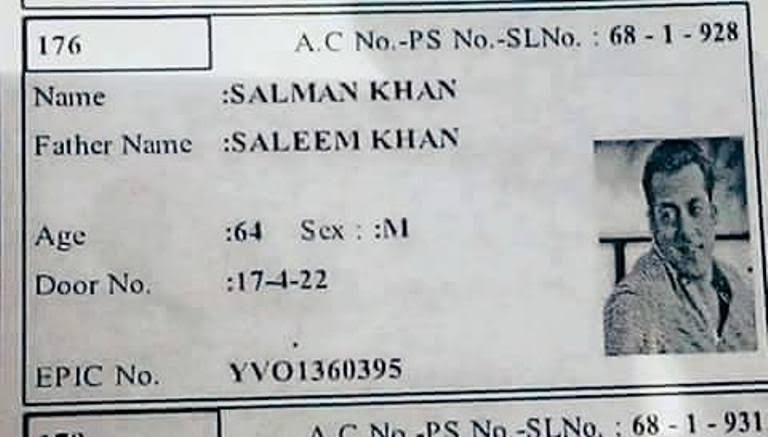 Hmm… It would be really interesting to see Bhaijaan's reaction after seeing this. In fact, this is reminiscent of Kangana Ranaut's leaked copy of her passport last year. It had shown her age as 31 and not 30. In Kangana's case, the age difference was only of 1 year, but in Salman's case, the age difference was a lot – 13 years…
Really, OMG!