News & Gossip
Stop blaming Anushka Sharma: B-Town celebs on India's World Cup loss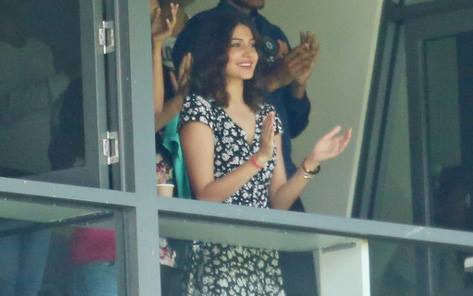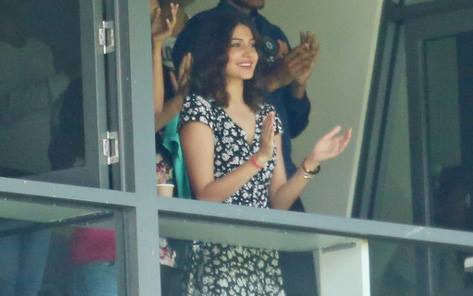 Members of the film fraternity have condemned social media trolls against Anushka Sharma. While Priyanka Chopra says it's "horrible to see a supportive girlfriend being lynched for a game she just watched", Dia Mirza has called it "disgusting".
Anushka has been been trolled unabashedly on social media for her presence at the match, ever since her rumoured beau and cricketer Virat Kohli walked back to the pavilion to begin the Indian slide to defeat at the India-Australia semi-final in Sydney on Thursday.
But film celebrities have come out in support of the actress.
Here's what they had to say.
Dia Mirza: It's ok to be disappointed or critical. BUT these comments about Anushka are DOWNRIGHT disgusting.
Priyanka Chopra: So horrible to c a supportive girlfriend being lynched for a game she just watched!!Stop with the disrespect! #StillBleedBlue @AnushkaSharma
Sushmita Sen: So happy 2 C @AnushkaSharma b there 2 support her man n her country!!Those mocking her, pick another sport..IND's spirit n Cricket not 4 UY'Z:)
Rishi Kapoor: With you my dear Anushka! Bunch of uneducated idiots who target you. Been through this dam thing. Jakho rakhe sanyaan maar sake na koi!
Arjun Kapoor: Let's give the Australian Team credit for playing well on the day instead of finding lame reasons, excuses & blaming individuals for our loss.
Even tennis ace Sania Mirza came to the actress' rescue, and tweeted: "Blaming and joking bout Anushka?? cz a woman can ONLY be a distraction and not a strength? Wht bout d other times we won or Virat made a 100?"
India bowed out of the World Cup on Thursday, losing to Australia by 95 runs at the Sydney Cricket Ground.