Trending
Sridevi ' s Make-Up Artist- Subhash Shinde Reveals Details About The Late Actor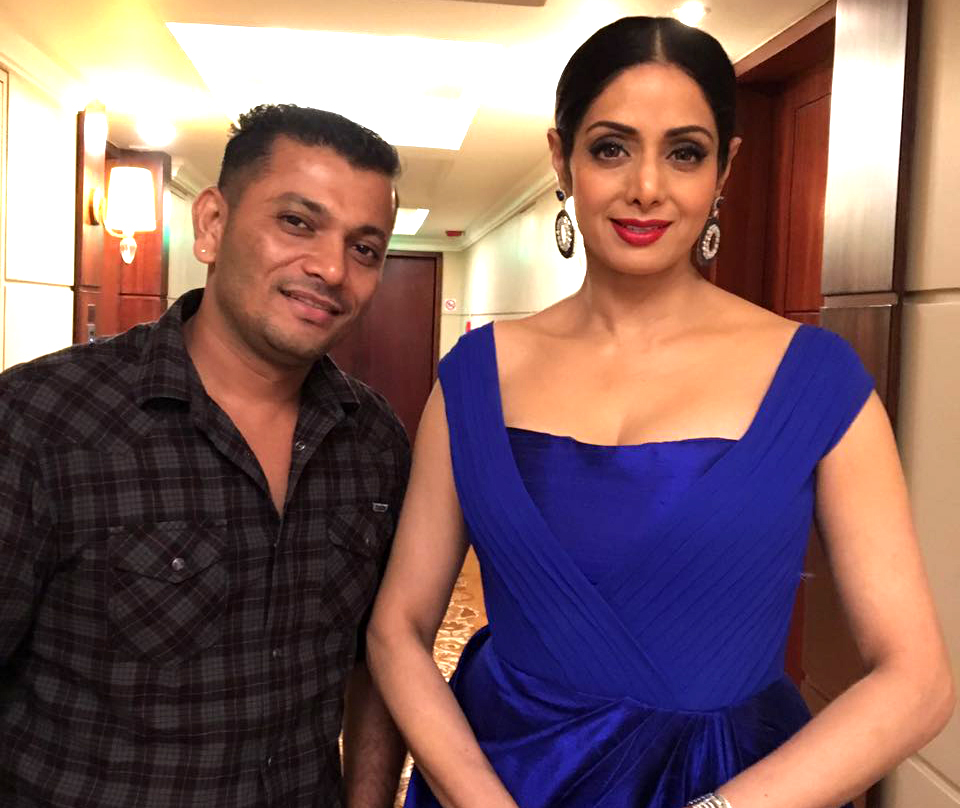 Sridevi passed away in Dubai on Saturday night after suffering from a cardiac arrest.She was Dubai to attend Mohit's wedding ceremony. Her one of the favorite make-up man Subhash Shinde accompanied her too. He was the one who enhanced Sridevi's beauty at Mohit's wedding night. The untimely demise of Sridevi has saddened the nation and so Subhash Shinde.
Post demise, Subhash went up on revealing some unknown and rare fact about Sridevi. He revealed to media that Sridevi was a great painter. Well we remember that Sridevi herself old once that if not acting then she would chose to be artist. Subhash was quoted as saying, "She had a great sense of colours and shades. There is an art of combining shades that complement the entire attire. She knew it right, I rather learnt it from her. She had a strong sense of aesthetics."
https://www.instagram.com/p/BdPSY6ehog-/?taken-by=imsubhashshinde
Shinde added that the superstar was a perfectionist when it came to looking good. He said, "The colour, ornaments, even the size of her bindi, she had an eye for detailing. I remember during 'Puli', she was supposed to wear heavy make-up. She never threw any tantrums, was always patient and cooperative with us even though the process would be time-consuming. I won't say she was a perfectionist, but the fact is that she exemplifies excellence, that comes with perfection. So yes, perfection is the word to define it."
https://www.instagram.com/p/Bfm4QPohMzA/?taken-by=imsubhashshinde
Subhash was one of the few those people who saw her in her some last moments. Shinde went up on saying that, "I still cannot believe she is no more. I was there in Dubai with her for her make-up at Mohit Marwah's (her nephew) marriage. She was looking so pretty, happy and bright as ever. I came back two days ago, and on Saturday late night, the news started coming in (about her death). I am still in shock."
https://www.instagram.com/p/Bc_5jgmhSkg/?taken-by=imsubhashshinde
He also told media that she was treated her make-up artist, dress people in a well mannered way. He said, "She was one of the icons with so much warmth and positivity. I started working with her after 'English Vinglish' released (2012). She always treated, all of us, whether make-up artists, dress people, everyone like a family. We were one unit."
May her soul rest in peace. Stay tuned with us for more latest news and Bollywood happenings.