A report suggests that the late actress Sridevi shall be saluted for her contribution to the Indian Cinema at the 71st Cannes film festival! This special salute would be conferred for her contribution to cinema as part of the Titan Reginald F. Lewis Film Honours (a celebration of diversity and excellence in cinema), at Le Majestic Beach in Cannes on 16 May 2018.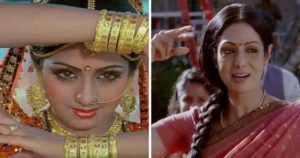 As a part of this, there will be a special evening of reminiscences, anecdotes, memories and visual footage of her best scene and performances showcased to the audience at the French Riviera. The event will be attended by Sridevi's filmmaker husband Boney Kapoor and daughters Janhvi Kapoor and Khushi Kapoor.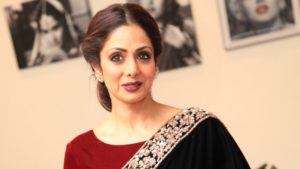 On being asked about how does he feel about it, Boney Kapoor said, "I'm happy that people from the world over are recognising her body of work and her contribution to cinema. Even though the overwhelming emptiness of losing her remains, it's somewhat comforting to know that she lives on through her work."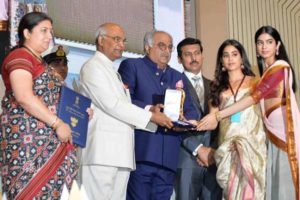 This tribute at Cannes follows her National Film Award for her role in MOM, which was her last feature film. The award was proudly received by Boney Kapoor and the two daughters Jahnvi Kapoor and Khushi Kapoor on May 3, 2018. "It's time to celebrate her life and her achievements. She is not with us today but her legacy will always live on," said her family post the National Film Award win.
Congratulations to the family!
Stay tuned for more updates and latest news!
Do write your suggestions and feedback in the comment section below!