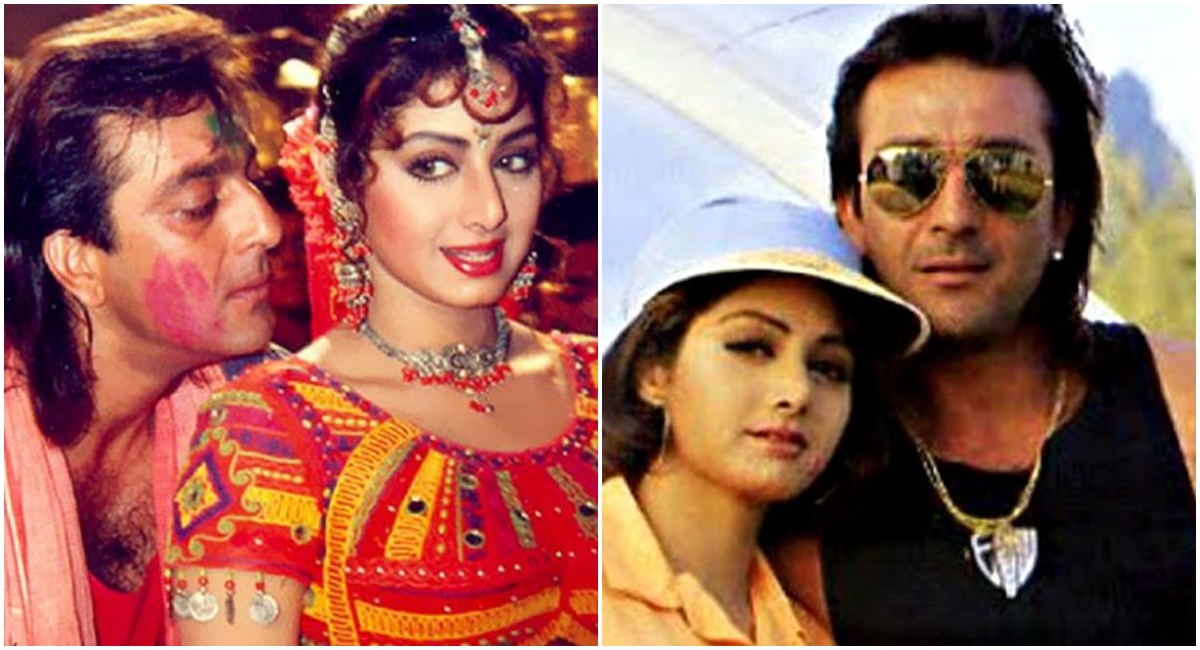 Sridevi and Sanjay Dutt shared the same screen together in only one movie 'Gumrah' and after that, they were never seen together in movies. There is a big story behind this. Today we are going to reveal the truth. In fact, Sanjay Dutt himself revealed the story in one of his interviews to Filmfare magazine.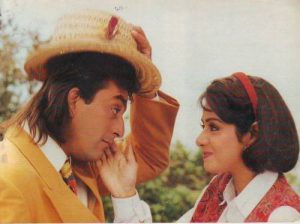 When Sanjay Dutt was new in the industry, Sridevi was one of the successful actresses. In 1983, Sridevi was shooting for the movie 'Himmatwala' with her co-star Jeetendra and Sanjay Dutt was such a huge fan of Sridevi that he went to meet her on the sets of the film.
In those days Sanjay Dutt was a victim of drugs and alcohol. He was heavily drunk when he went to meet Sridevi. When he couldn't find Sridevi on the sets he directly went to Sridevi's makeup room. As he was in a drunken state, Baba couldn't recall what actually happened. He said that Sridevi didn't like his behavior and she shut the door.
Sridevi became so terrified by this incident that she refused to work with Sanju Baba. But she had to sign a film named, 'Zameen' on the condition that she wouldn't be given a single scene with Sanjay Dutt. After getting assurance from the director she started shooting for the movie but the film didn't get released.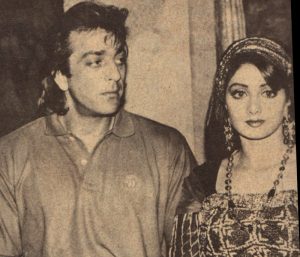 Sridevi worked with Sanjay Dutt in Mahesh Bhatt's 'Gumrah' because at that time Sridevi's career was in a downward spiral and Sanjay was doing well in the industry. So, she signed the movie but they were not on talking terms. After the shoot, she used to leave the set without even looking at him.
The film was a super hit at the box office but they were never seen together on screen. What do you think about the story? Do let us know in the section below.