Breaking News
News
Spinner Akshay Karnewar Bowls With Both Hand, His Bowling Action In Irani Cup Has Left Netizens Amazed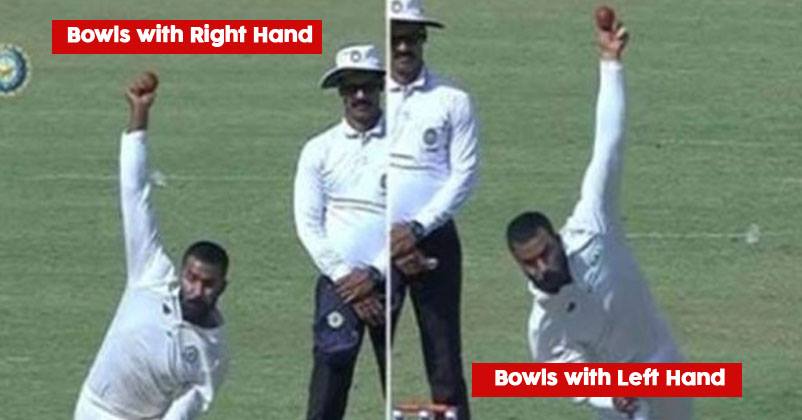 Akshay Karnewar is an Indian cricketer who plays for Vidarbha. He made his List A debut on 10 December in the year 2015-16 for Vijay Hazare Trophy. "Right-arm off-spin" said Akshay Karnewar, informing the umpire, just as he was about to bowl. Nothing unusual about that you would think. But the umpire was a little taken aback.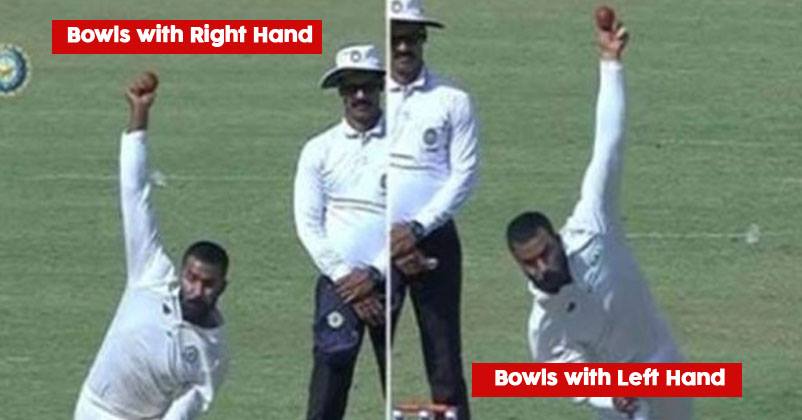 Karnewar was bowling left-arm spin. The umpire informs the batsman that the same bowler is about to change his bowling arm and bowl right arm off spin. That's what happened on Day 1 of the ongoing Irani Cup in Nagpur.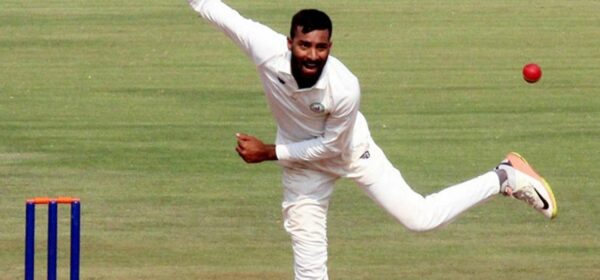 Akshay Karnewar's skill was on full display in the matches he has played so far as he kept altering his arm to adjust to different handed batsmen, much to the amazement of everyone witnessing.
Clearly, this has left netizens amazed. In fact, they're questioning as to why Akshay has not been given a chance in the national team:
The bus driver's son from Yavatmal who stunned Sachin Tendulkar and Rohit Sharma—and will forever stump umpires and commentators. #AkshayKarnewar pic.twitter.com/Paprjl7d44

— churumuri (@churumuri) February 13, 2019
Heard of #AkshayKarnewar
He plays for Vidarbha.
He's ambidextrous. Bowls left arm spin and right arm off spin.
Is this the future?

— SandY (@Sandyy3011) January 16, 2016
Did u know @faizfazal n both arm spinner #AkshayKarnewar have some personal issues that's why chance is not getting to AK #VidarbhaCricketJasoos

— Sarvesh Surana (@sarvesh_surana) March 18, 2018
Bring unauctioned #KKJiyas in team or give chance to #AkshayKarnewar and stop experimenting with batters @RCBTweets @imVkohli #RCB #PlayBold

— Harshit Sharma (Happy Buddy) (@its_happybuddy) May 2, 2016
Spinning the ball with both hands ! Real "Talent" ! Hope he gets Noticed by @BCCI #Akshaykarnewar pic.twitter.com/1p533rhY68

— X'treme Nationalist (@AshirwadJoshi) January 19, 2016
https://twitter.com/RooterSports/status/1095650713571610624
Ambidextrous bowler #AkshayKarnewar a topic of discussion in visitors' dressing roomhttps://t.co/4SJeNbIksE pic.twitter.com/o3NiLbyLFd

— CricketNDTV (@CricketNDTV) September 14, 2017