News & Gossip
Sonu Sood's wittiest reply to fan asking him to send Nisarga back home!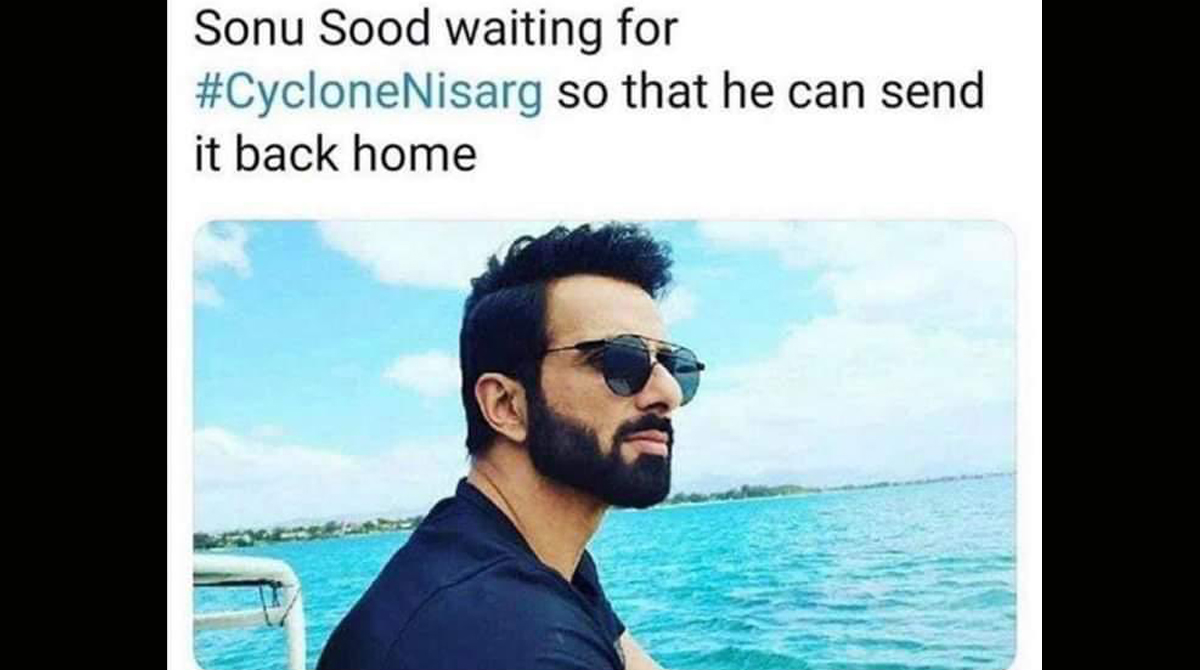 Bollywood Actor Sonu Sood has been doing a tremendous job for the migrant workers by helping them in reaching their homes in various states.
The Dabangg actor recently shared a screenshot of his phone where it was visible how he is flooded with requests from people who want to reach their home amid the ongoing lockdown due to the COVID-19 pandemic.
While there are few who need genuine help from the actor, there are also few who come up with hilarious requests from the actor. Sonu, however, replies to them all in his own sarcastic way.
The most recent incident occurred when Maharashtra was about to face tropical cyclone Nisarga. A social media user tagged Sonu in a meme, which featured a photo of himself staring into the distance with clear blue waters in the backdrop. The picture had the caption, "Sonu Sood waiting for cyclone Nisarga so that he can send it back home."
https://twitter.com/SonuSood/status/1268110957886058496
Actor's reply to the post was even hilarious as he said, "Isko bhi chhor kar aata hun (Let me send this also home)." LOL.
It was one of the most severe cyclones in Maharashtra on Wednesday. Fortunately, timely action from the concerned authorities averted any mishappenings.